Conservative leaders finally turn on Scott Pruitt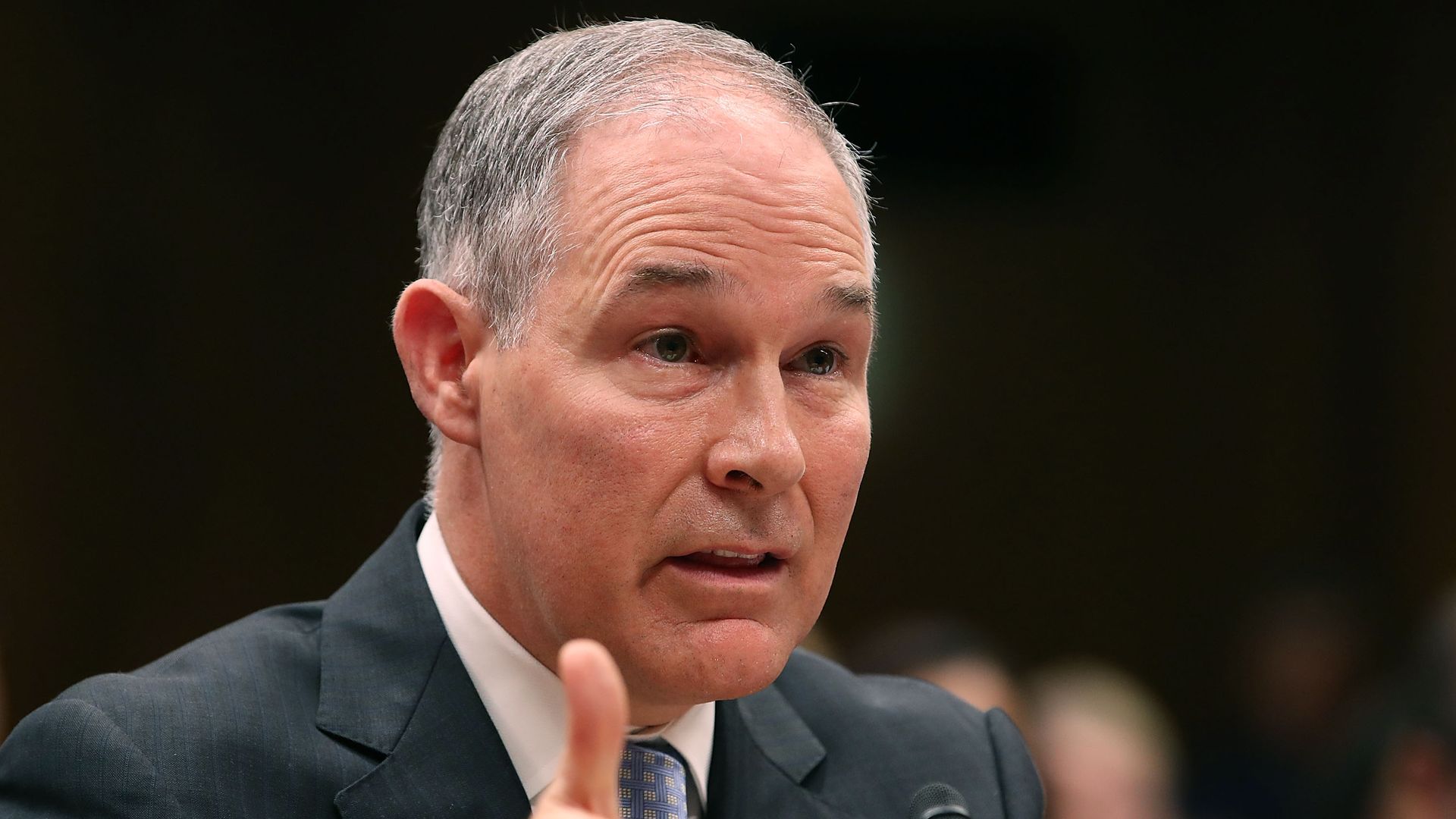 Scott Pruitt is running out of friends: leaders of the conservative movement who have fiercely defended Pruitt throughout his time running the Environmental Protection Agency, are finally running out of patience.
Why it matters: Conservative leaders didn't argue with Trump when he was contemplating his last two cabinet firings: Secretary of State Rex Tillerson and Veterans Affairs Secretary David Shulkin. And until now, the conservative movement has largely rallied around Pruitt and some have credited this support for helping save his job. But if the movement abandons the EPA administrator, Trump may reconsider his support for Pruitt.
The tipping point: Wednesday's Washington Post story about Pruitt using his political influence to have a top aide contact Republican donors to get his wife a job. In the hours after the story broke:
Fox News host Laura Ingraham tweeted: "PRUITT BAD JUDGMENT HURTING @POTUS, GOTTA GO"
Sen. James Inhofe, Pruitt's longtime mentor and fellow Oklahoma Republican, said: "Every day, something new comes up. I have taken the position that if that doesn't stop, I am going to … be in a position where I am going to be forced to say 'Scott you are not doing your job.'
The conservative magazine National Review published a letter from the editors titled: "Scott Pruitt Should Go"
What others are saying
"His foolish behavior is embarrassing to the president and potentially harmful as we head into the midterm elections. There is no other way to explain these actions other than they are an abuse of the public trust. The Administrator has neutralized himself, essentially making him ineffective in the job at a time when the president needs an EPA Administrator who does not appear as if he has emerged from the Swamp."
— A conservative strategist and longtime supporter of Pruitt tells Axios
Ken Blackwell, a former domestic policy adviser to the Trump transition and a fierce defender of Pruitt during his confirmation process, told Axios: "There's growing concern across the conservative movement that Pruitt's harmful behavior is potentially dangerous in what is sure to be a very intense and close midterm election cycle ... conversations within conservative groups show that these concerns are escalating, and becoming a distraction to the implementation of the Trump agenda. "
Byron York, chief political correspondent at conservative magazine Washington Examiner: "I understand why WH is happy with Scott Pruitt's implementation of conservative policy agenda at EPA. What I don't understand is why they can't/don't find somebody else to implement the agenda."
The American Future Fund, a conservative nonprofit group, in a new ad: "Scott Pruitt is a swamp monster. Mr. President, you know what to do."
Go deeper: Pruitt's laundry list of scandals.
Go deeper