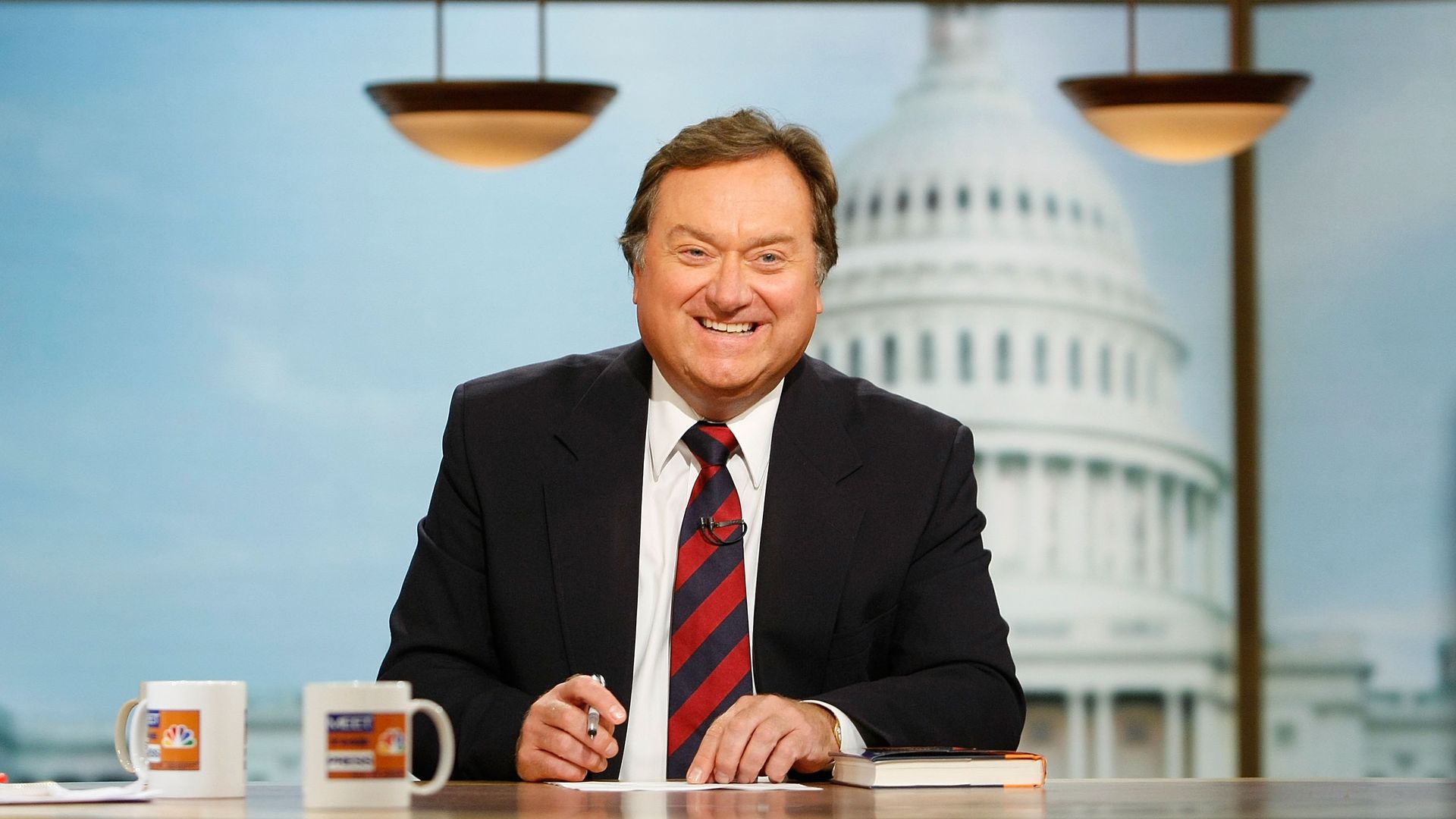 Today marks 10 years since the death of "Meet the Press" moderator Tim Russert ("a fixture in American homes on Sunday mornings and election nights") at age 58. Betsy Fischer Martin, Tim's longtime executive producer, and former "Meet" producer Erin Fogarty Owen have posted, "Tim Russert: Loss and lessons a decade later":
"A little note goes a long way: So many Washington scrapbooks must be filled with handwritten notes from Tim. 'Congrats on the new job.' 'Sorry for your loss.' 'Thanks for your time.' Rarely more than two sentences and nothing fancy — no engraved Crane's stationery for him. Just a small sheet from his NBC notepad that likely made a big difference in someone's day."
"Relentless Preparation — There are no shortcuts ... He prepared for each interview like a student prepping for a final exam — reading mountains of research material, writing notes and talking to experts. The end result — a list with three hours worth of questions and follow-ups, all for a one-hour show."
"He kept in touch with Capitol police officers, staffers on the Hill, and campaign aides, no matter their title. ... He checked in regularly with folks even when he didn't need anything specifically. He began each morning with a series of phone calls to staff, sources and friends asking simply, 'What do you know?' And he listened."
"[H]is dad, 'Big Russ' ... told him, 'it takes just as long to be mean to somebody as it does to be nice.'"
Go deeper