State Department adviser keeps a list of employees who are loyal to Trump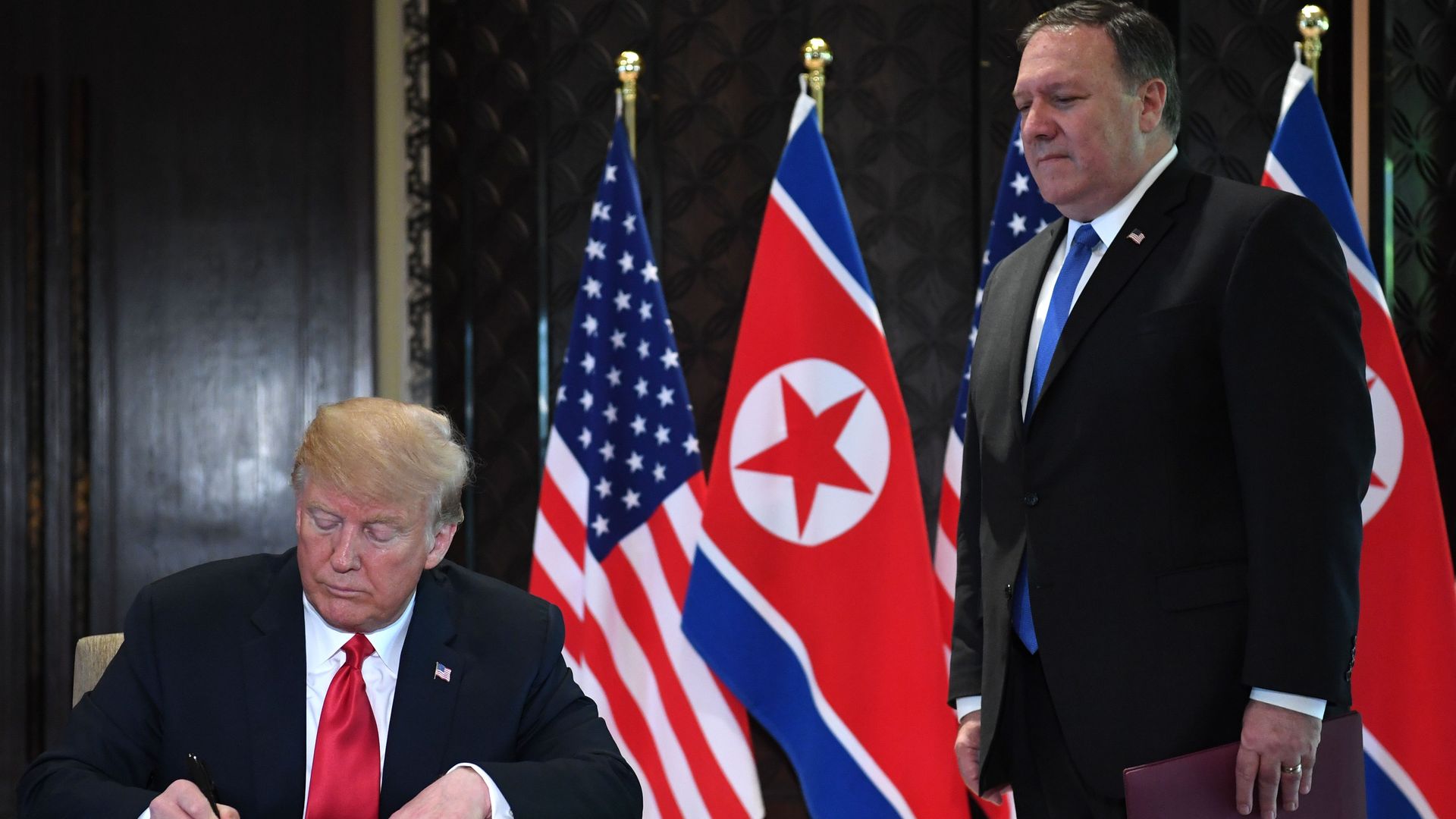 Mari Stull, a former food lobbyist and wine blogger recently appointed as a senior adviser at the State Department, has been making a list of government officials and employees of international organizations who are loyal to President Trump, Foreign Policy's Colum Lynch and Robbie Gramer report.
How she does it: She scours official's social media pages for any signs of political disagreement and researches to see if they've supported — or even merely signed off on — any Obama-era policies. She has vetted Americans working for agencies such as the World Health Organization and the United Nations as well, figuring out why and how they were hired, according to FP.
Why it matters: She has begun keeping some officials out of meetings with foreign counterparts, according to the FP's sources. At least three senior officials — deputy assistant secretaries of state Molly Phee, Erin Barclay, and Nerissa Cook — are expected to leave the State Department or at least change bureaus because of Stull's management and probing.
I have in my entire federal career never experienced anything at this level of chaos and dysfunction.
— Source to FP
What we don't know is whether Secretary of State Mike Pompeo — who has vowed to bring State its "swagger" back — is aware of and/or encouraging Stull's actions.
A State Department spokesperson told FP that "Pompeo has shown his full support for career staff at the State Department and at the Central Intelligence Agency... Political retribution of any kind will not be tolerated and we take these allegations very seriously."
One key quote: FP writes, "while there's no evidence that administration officials have purged American diplomats at the United Nations, they do seem to be more interested than previous ones in the political sympathies of lower-ranking U.S. employees there."
Go deeper