Facial recognition is extended to pigs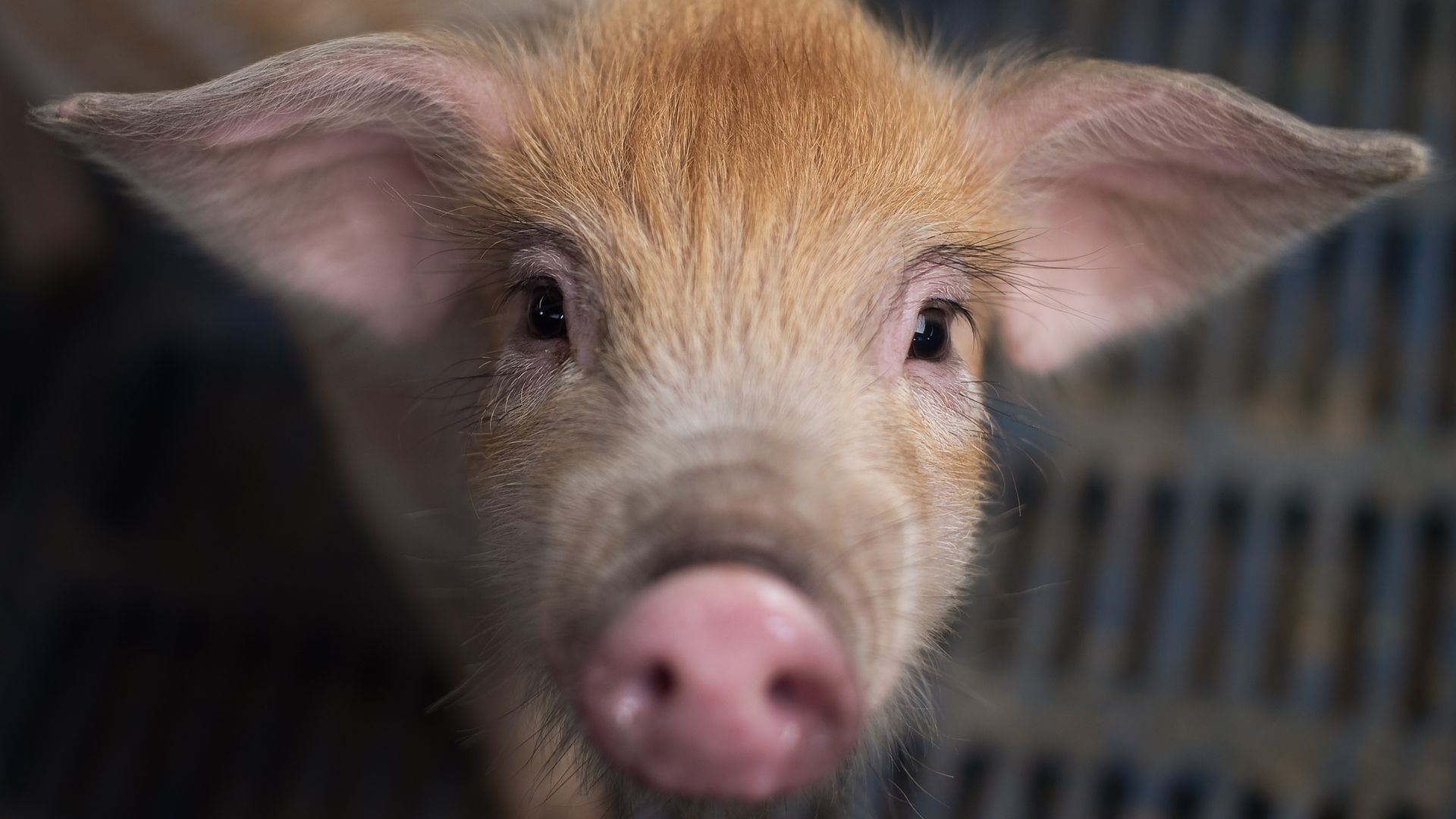 One of the biggest advances in this early stage of working artificial intelligence is facial recognition — the ability of Facebook to pick out individuals across its platform, and the Chinese to nab suspected criminals out of a city crowd.
But last year, engineers working for JD Finance, the financial arm of JD.com, the e-commerce giant, wondered where such capabilities could go next. What about animals? So it was that a contest unfolded: three teams of engineers pitted against one another to adapt facial recognition programs to piglets.
How will the winner be selected?
As a first stage, each team must show it can identify individual pigs, says Chris Yao, a vice president of strategy for the JD.com affiliate, speaking over lunch Monday with a small group of journalists.
Then, they must do so over time — after all, as with humans, a piglet's facial appearance evolves as it grows up.
This isn't entirely a lark: The pig inquiry has its roots in a prior JD Finance study of chickens that resulted in a way to systemize feed costs for a full-size bird.
If facial recognition can detect a pig's age and approximate weight through time, it might be possible to systematize the cost of feed to raise them, too, and "when it's the right time to sell," Yao said.
Yao said he has begun to look around for who might pay for such data.
Go deeper