The postgame on Trump's North Korea summit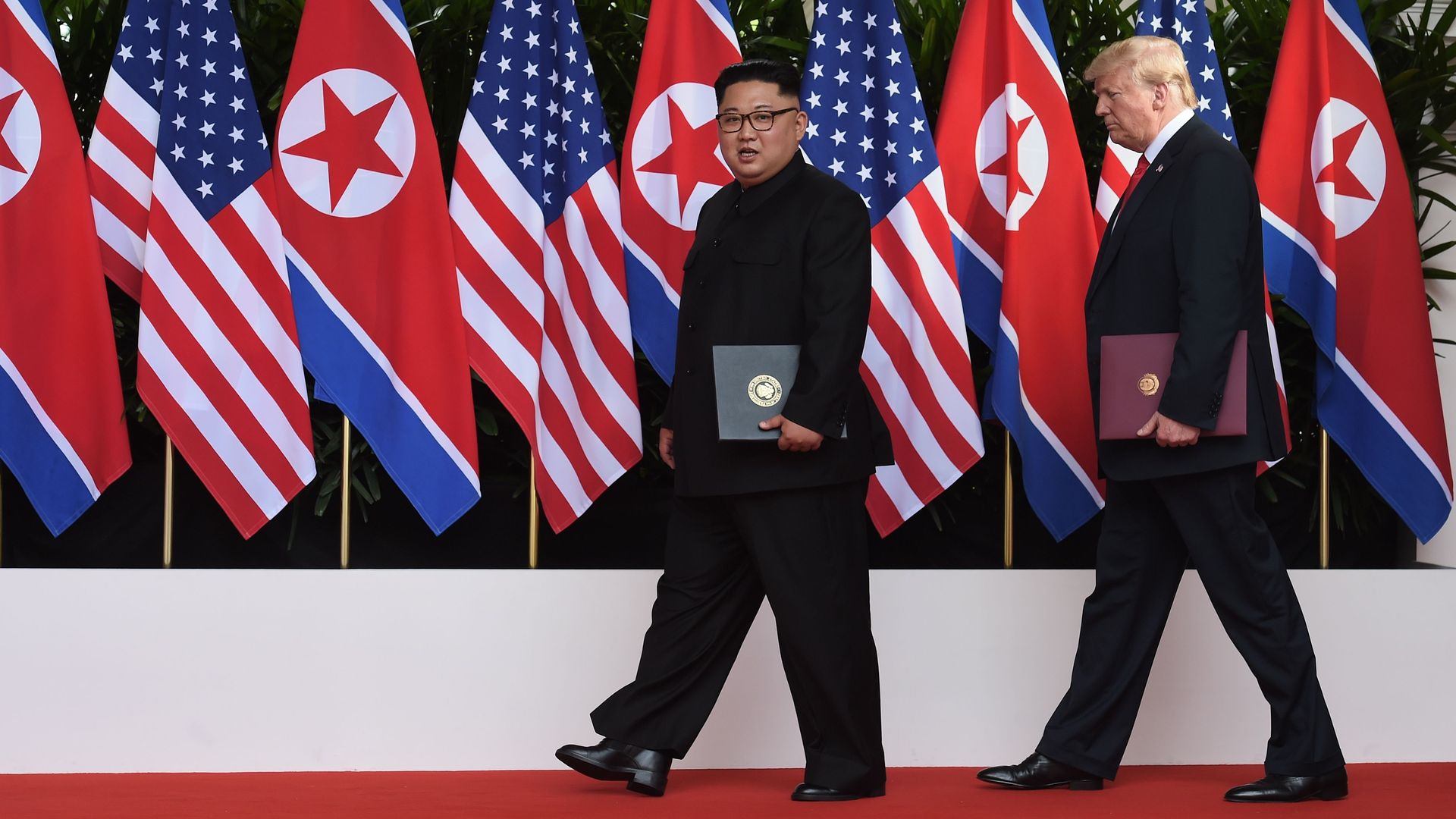 Michael Morell — former CIA acting and deputy director, whose North Korea-watching dates back to the early 1990s (a quarter century) — told me:
The meeting was historic, but the agreement was not.
More from Morell:
"There's nothing in this agreement that the North Koreans haven't agreed to many times, only to have it fall apart."
"It sounded to me like a typical North Korean statement, more than a U.S. statement."
"I was hoping to see a statement that included all weapons of mass destruction, including biological and chemical weapons."
Referring to Trump's press-conference reference to suspending military exercises on the Korean Peninsula, Morell said: "What else might we have agreed to, or what else might North Korea have agreed to, that we don't know about?"
The case for Trump ... Victor Cha of the Center for Strategic and International Studies, a former National Security Council director for Asia, writes for the N.Y. Times, "Trump and Kim Have Just Walked Us Back From the Brink of War":
"Trump's diplomacy, however unconventional, has pierced the isolation bubble of the North Korean leadership, which no previous president could do."
The case against Trump ... Nick Kristof, who has traveled in North Korea, has a column in today's N.Y. Times with the headline, "Trump Was Outfoxed in Singapore," and twice uses the word "snookered":
"Within North Korea, the 'very special bond' that Trump claimed to have formed with Kim will be portrayed this way: Kim forced the American president, through his nuclear and missile tests, to accept North Korea as a nuclear equal, to provide security guarantees to North Korea, and to cancel war games with South Korea that the North has protested for decades."
Go deeper