The Trump movie, starring him and Kim Jong-un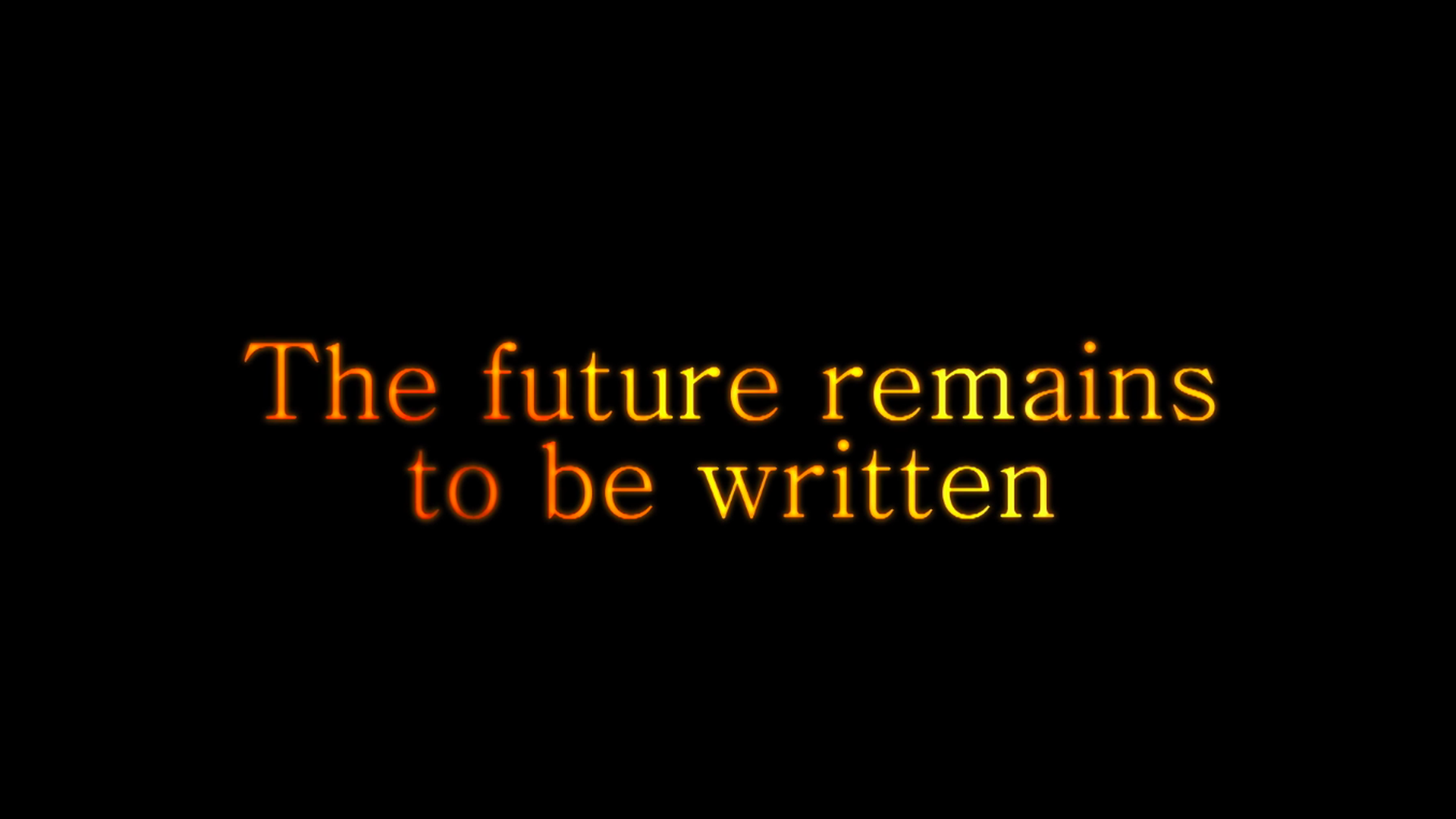 You're an older New Yorker trying to bond with a culture-obsessed young gun who's less than half your age. There's a language barrier. You're tall; he's squat. You've had words in the past. Everyone's watching to see how you'll pull this off. This is the first time you've met, and you don't have much time. Everything about this could be awkward. Why not a movie?
What happened: President Trump's wooing of Kim Jong-un at the Singapore summit included the iPad showing (in English and Korean) of a "Destiny Pictures" movie trailer, made by the White House's National Security Council, starring themselves saving the world.
There are dunked basketballs, exploding bombs, flourishing labs and cities — all designed to show Kim what's possible if he engages with the West, and to warn him darkly of the alternative.
From the voiceover: "Only the very few will make decisions or take actions that renew their homeland and change the course of history ... Two men. Two leaders. One destiny. ... A story about a special moment in time when a man is presented with one chance that may never be repeated. What will he choose?"
From Trump's presser: "I showed it to him ... toward the end of the meeting. And I think he loved it. ... [W]e had it on a cassette ... an iPad.  ... [A]bout eight of their representatives were watching it, and I thought they were fascinated."
Jonathan Swan's sources help illuminate Trump's thinking:
Trump thinks of his presidency in cinematic terms — with himself as star, producer, director, writer and critic. Now, backed by the resources of the United States government, he's a studio, too.
The president is very aware of his celebrity and how people view him.
Kim is a young tyrant obsessed with pop culture.
So by literally casting the two of them in a movie, Trump's was celebritizing the summit, and aiming at Kim's sweet spot.
The White House is very proud of the video: Vice President Pence showed it at yesterday's weekly Senate Republican luncheon.
Garrett Marquis, National Security Council spokesman: "The video was created by the NSC to help the President demonstrate the benefits of complete denuclearization, and a vision of a peaceful and prosperous Korean Peninsula."
Be smart ... A well-wired Republican tells me: "This is the return of the 70s/80s 'buddy movie' — but one of the buddies is a murderous dictator. The real question is: Will the audience applaud the 'hero' for trying?"
P.S. In the "Trump Cards" chapter of Trump's book, "The Art of the Deal," he lists 11 elements of a successful deal, ending with: "Have fun ... If you ask me exactly what the deals ... all add up to in the end, I'm not sure I have a very good answer. Except that I've had a very good time making them."
Go deeper: See the video.
Get more stories like this by signing up for our weekly political lookahead newsletter, Axios Sneak Peek. 
Go deeper