In China, a picture of how warehouse jobs can vanish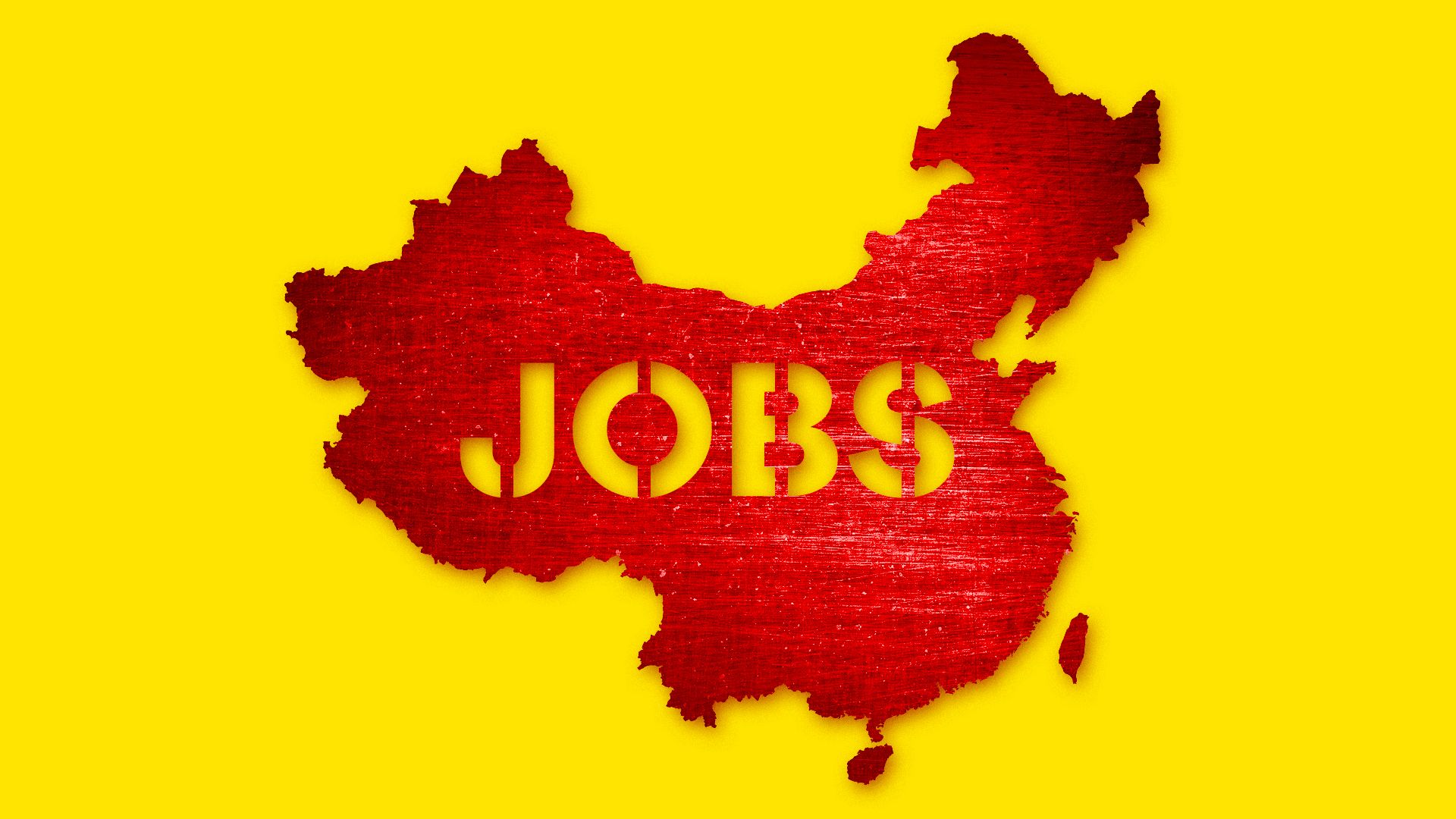 JD.com, a Chinese e-commerce gargantuan, has built a big new Shanghai fulfillment center that can organize, pack and ship 200,000 orders a day. It employs four people — all of whom service the robots.
What's going on: Welcome to the creeping new age of automation. When the talk turns to Chinese big tech — rivals to Google, Amazon and the rest of Silicon Valley — the names usually cited are Alibaba, Baidu and Tencent. But scrappy JD, with a respectable $58 billion market cap, is investing aggressively to be added to the pantheon.
Its secret sauce, executives said this week in Beijing and Shanghai, is logistics — its creation of China's first east-to-west, north-to-south package delivery business, able to deliver a purchase the same day almost anywhere in the nation, as long as it's ordered by 11 a.m.
But to get faster and more reliable, just as important is automation: From smart warehouses that process orders, to self-driving trucks and drones to deliver them, JD's research and development team is working on ways to eliminate costly workers.
Why it matters: This is the future. Like JD, its fierce e-commerce rival Alibaba has also built an entirely automated warehouse, showing how retail will probably be done in years to come everywhere including the U.S. and Europe.
JD says its objective is not to eliminate workers but to get faster and more reliable, and that it will shift its warehouse people to other jobs.
Its new mantra is "retail as a service," in which it will sell the efficient methods it's developed to other companies.
The rap on JD has been that it is far less profitable than Alibaba. But JD responds that, as Jeff Bezos expanded Amazon, its logistics buildout is proof it is investing in itself.
"Everything is about scale," says CTO Chen Zhang, speaking with a small group of reporters at its Beijing headquarters.
"When you invest in technology, you don't worry about spending money. You worry whether you can get to scale. When scale comes, profit will come."
Get more stories like this by signing up for our twice-weekly robotics, AI and labor newsletter, Axios Future. 
Go deeper