Apple will limit iPhone access via charging port, irking police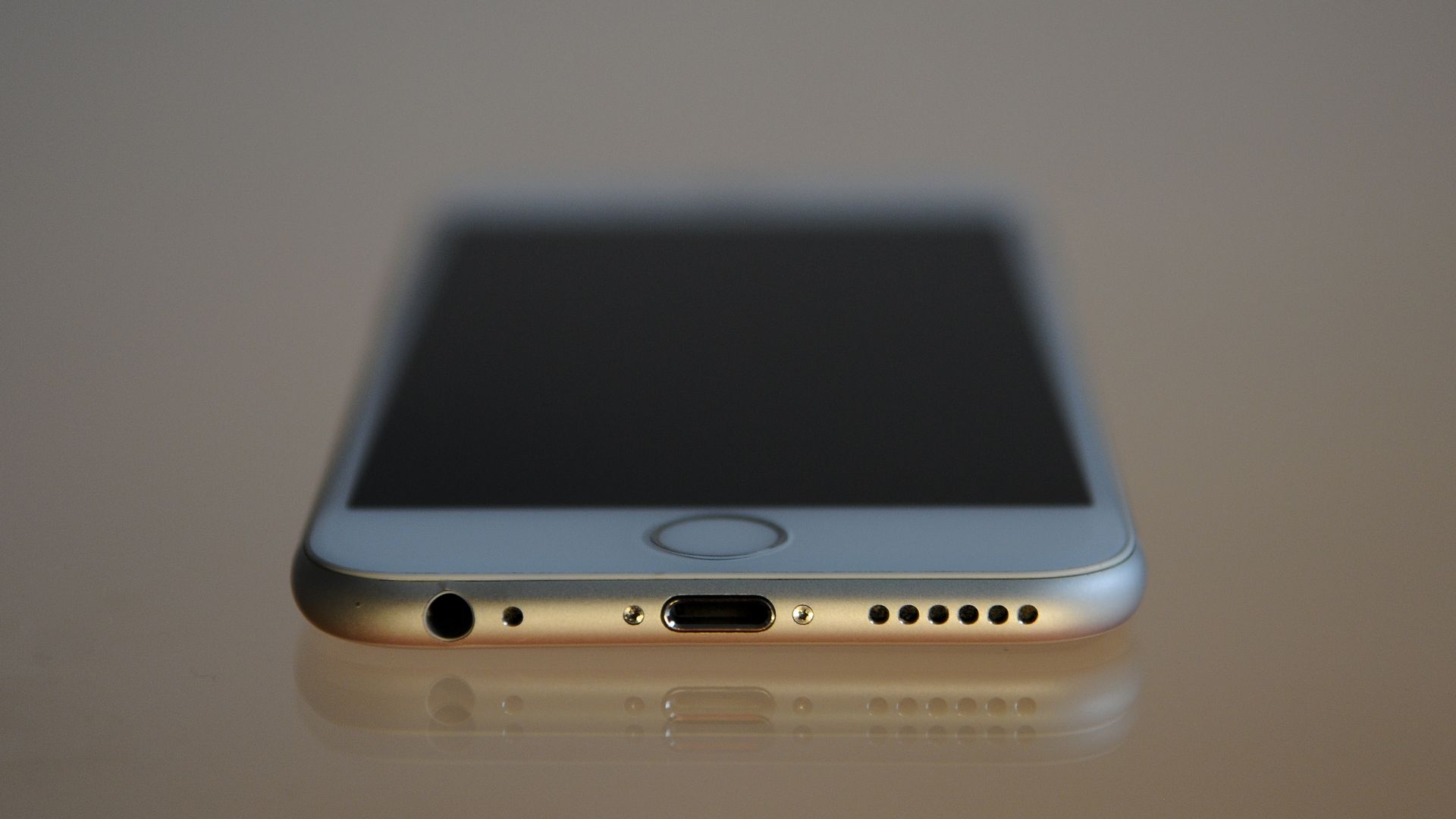 Apple is moving ahead with plans to limit the ability to access data from an iPhone via its charging port, a move that has drawn some concern from law enforcement.
Why it matters: A new USB Restricted Mode will change the phone's Lightning port from a data-and-charging port to charging-only an hour after the phone is locked. That severely limits the usefulness of the port as a means to gain access to information on a locked iPhone — but also limits hackers from using the port for malicious purposes.
Why it matters to law enforcement: Because Apple tightly restricts access to the iPhone for anyone other than its owner, law enforcement agencies are constantly looking for ways into a device for which they don't have a password. The Lightning port had proved a popular means for those looking to hack into devices, including legal authorities.
What Apple says: Without going into specifics, Apple defended its plan to make the changes, which have been part of recent test versions of iOS.
"We're constantly strengthening the security protections in every Apple product to help customers defend against hackers, identity thieves and intrusions into their personal data," Apple said in a statement on Wednesday. "We have the greatest respect for law enforcement, and we don't design our security improvements to frustrate their efforts to do their jobs."
From Apple's perspective, the use of the Lightning port to access a locked phone had become more than just a tool for law enforcement, but also a potentially broader security vulnerability.
The bottom line: While the existence of USB Restricted Mode in test builds had been previously noted, a New York Times report earlier Wednesday included Apple's comments as well as concerns from law enforcement — and that could spark a broader debate.
Baton Rouge, La. District Attorney Hillar Moore criticized Apple, telling the Times that his office has paid a third-party firm to unlock iPhones in 5 cases since 2017: "They are blatantly protecting criminal activity, and only under the guise of privacy for their clients."
The backdrop: There has been a back-and-forth between Apple and law enforcement over iPhone access ever since the FBI tried to force Apple to create software to allow the agency to break into the suspected San Bernardino shooter's locked phone.
Apple fought the request, and the FBI eventually found another way in. However, the argument still rages over whether law enforcement should be given a backdoor into encrypted devices — a measure many security experts believe would render the encryption meaningless and open a big new potential security risk.
Go deeper