Report: Trump administration looks to build tent villages for migrant children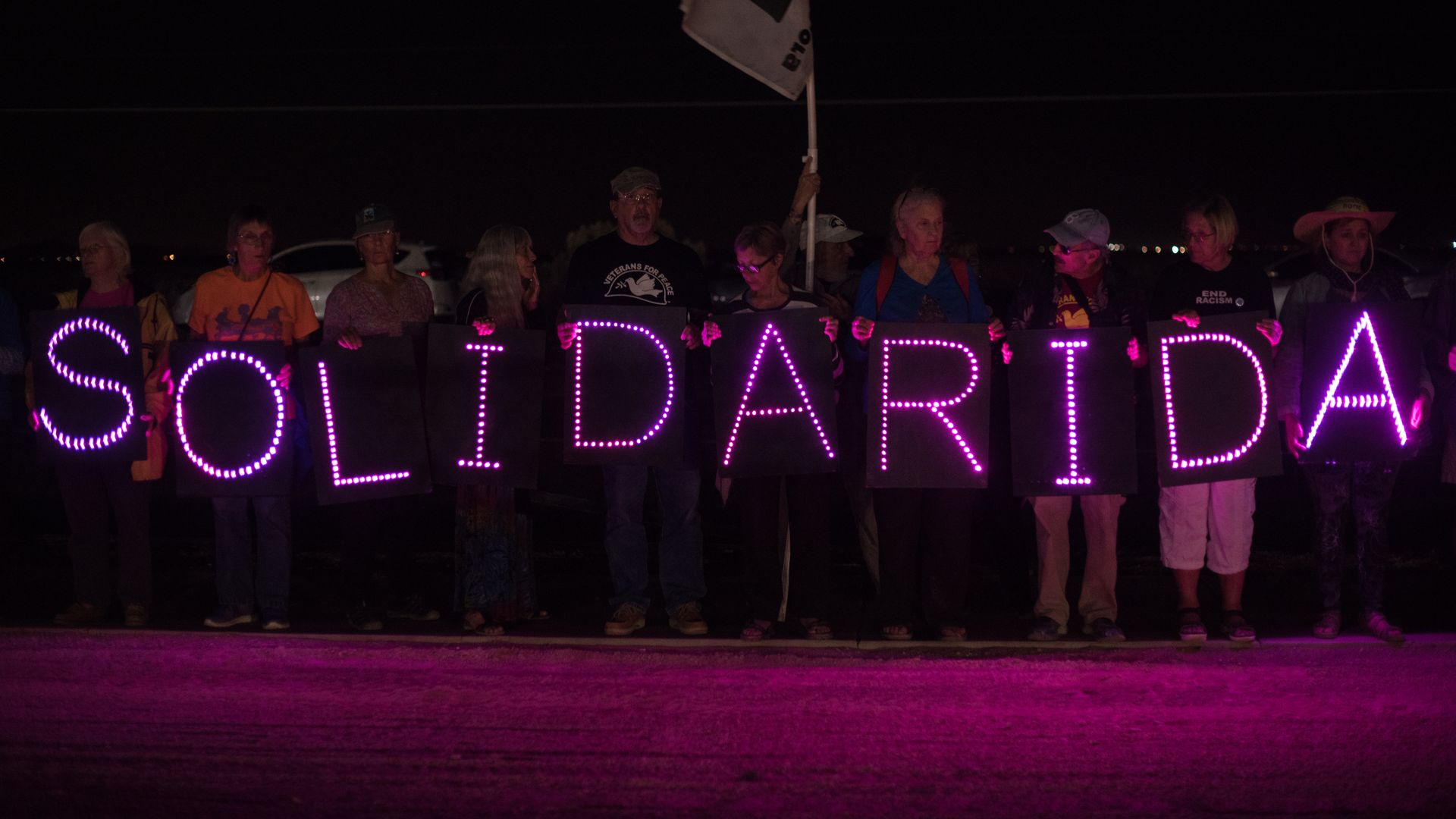 With the surge of unaccompanied minors crossing the southern border, and detention centers inching near capacity, the Trump administration is looking at building tent cities at a handful of military bases near the border to house them, McClatchy D.C.'s Franco Ordoñez reports.
Big picture: This is another move by the Trump administration in an effort to compensate for the overcrowded immigrant detention centers. Immigration and Customs Enforcement is already sending 1,600 immigrants to federal prisons throughout the country.
The details: Within the next few weeks, the Department of Health and Human Services will begin to look at an Army base near El Paso for a tent city which would be able to hold between 1,000-5,000 children, according to McClatchy. They are also considering Dyess Air Force Base in Abilene and Goodfellow AFB in San Angelo.
Key data point: There are more than 10,000 migrant children being held at HHS shelters, which are at 95% capacity.
Be smart: The Trump administration's controversial policy of separating children from their parents when found illegally crossing the southern border only adds to the growing number of immigrant children DHS and HHS must provide shelter to.
Go deeper: How Trump can separate migrant families
Go deeper