Scoop: Kushner to visit Israel, Egypt and Saudi Arabia for peace plan talks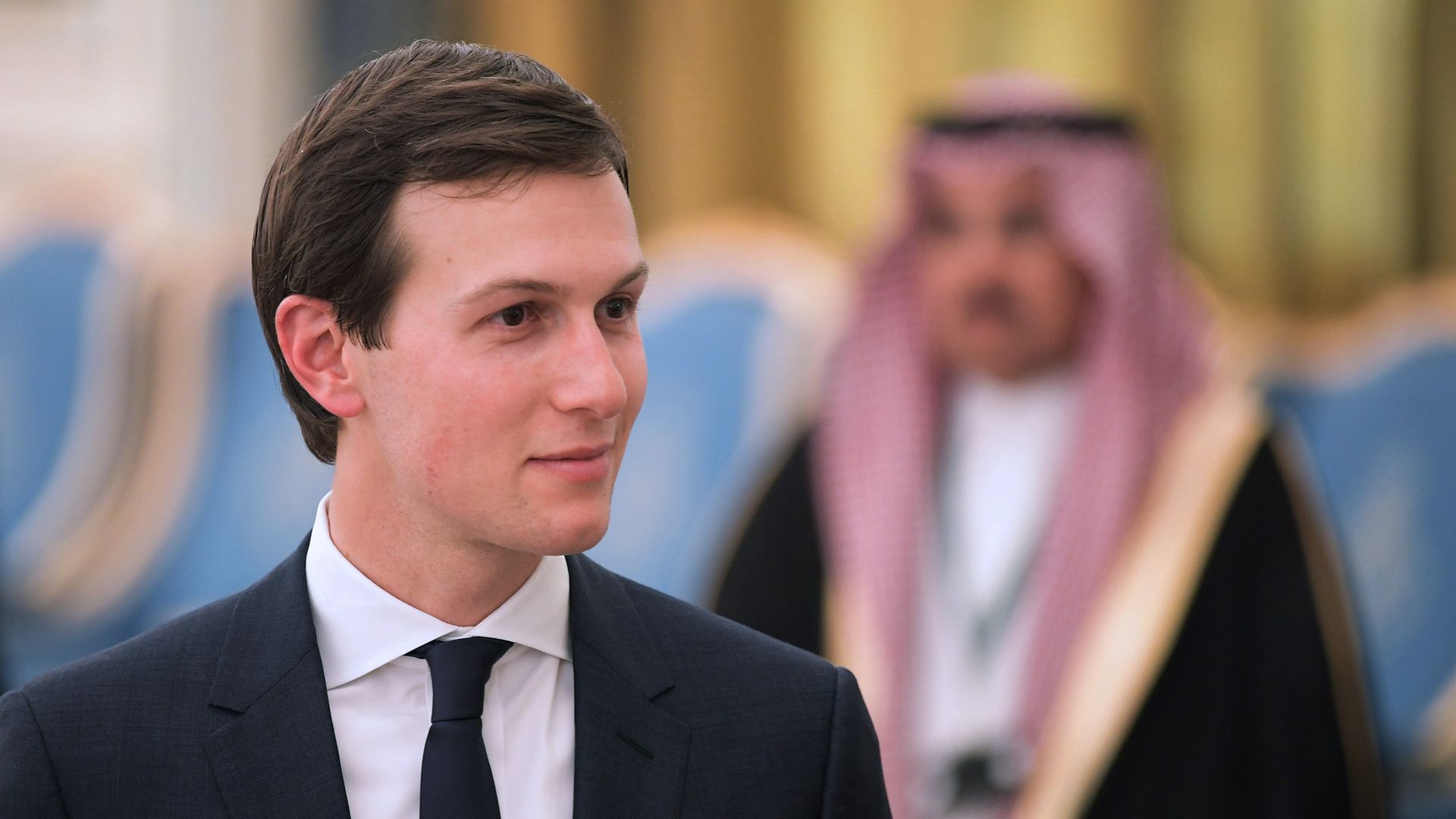 President Trump's Middle East peace team, senior adviser Jared Kushner and special envoy Jason Greenblatt, will travel to Israel, Egypt and Saudi Arabia next week to discuss the next stages of the peace effort and the crisis in Gaza, a senior U.S. official tells me.
Why it matters: The official said Kushner and Greenblatt want to discuss lingering questions they have as they finish drafting the peace plan, including the optimal time for launching it. The U.S. official added the trip may include other stops as well, but does not include a meeting with Palestinian officials — who are refusing to meet following Trump's decision to move the U.S. embassy to Jerusalem.
From the U.S. official:
"The peace team didn't ask for a meeting [with the Palestinians] for this trip. The Palestinian leadership will know Kushner and Greenblatt are in the region and if the Palestinian leadership wants to meet, Kushner and Greenblatt are ready to meet."
"The administration wants to launch the plan when the circumstances are right, and Kushner and Greenblatt want to hear the parties' thoughts on that. The administration has not set a date yet for launching the plan."
U.S. Ambassador to Israel David Friedman is visiting Washington this week. The U.S. official stressed that contrary to several press reports, Friedman was not summoned to Washington to talk about the peace plan but was there for regular meetings. "Ambassador Friedman wanted to catch up with Kushner and Greenblatt before they head to the region", the U.S. official said.
For more stories like this, sign up for the Axios World newsletter.
Go deeper