Trump tells Hannity: "I felt foolish" with "fire and fury" rhetoric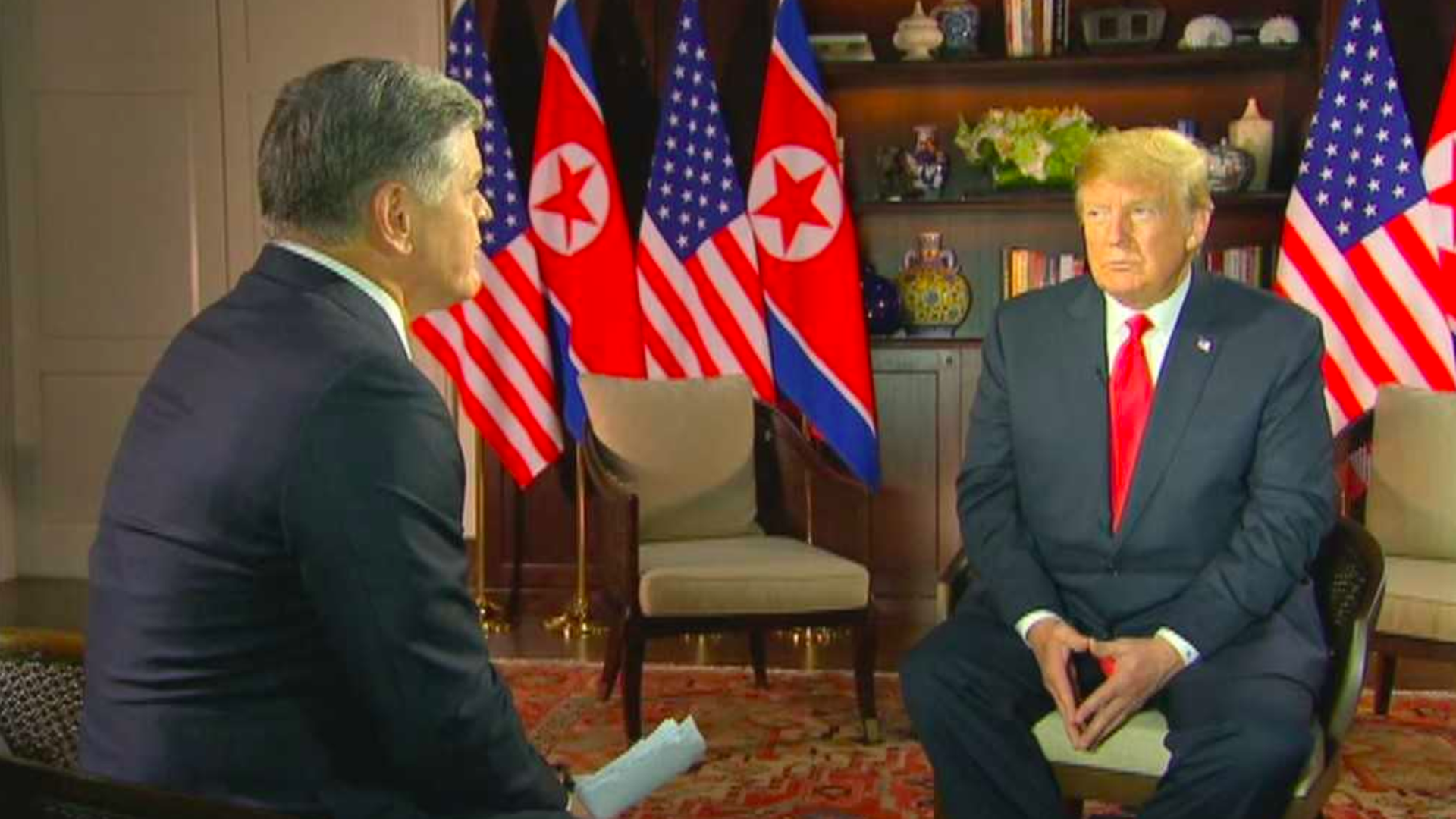 A first look at President Trump's interview with Fox News' Sean Hannity immediately after his Singapore summit with North Korean leader Kim Jong-un (airing in full at 9 p.m. ET):
"[O]ther administrations, I don't want to get specific on that, but you know they had a policy of silence. If [North Korea] said something very bad and very threatening and horrible, just don't answer. That's not the answer. That's not what you have to do. So I think the rhetoric — I hated to do it, sometimes I felt foolish doing it — but we had no choice."
— President Trump to Fox News' Sean Hannity
The conversation leading up to that quote:
Hannity: "In the room alone and then the subsequent talks with your team and their team, how honest, how brutal, what was said?"
Trump: "So we got along very well. We got along from the beginning."
Hannity: "A lot of people critics quickly saying when you said 'Little Rocket Man' or 'fire and fury,' or when he said, 'Oh, I've got a red button on my desk,' and you said, 'Well, mine's bigger and it works better than yours,' how did it evolve from that to this?"
Trump: "I think without the rhetoric we wouldn't have been here. I really believe that. You know, we did sanctions and all the things you would do. But I think without the rhetoric..."
Trump also was scheduled to talk in Singapore with Greta Van Susteren for Voice of America.
Go deeper