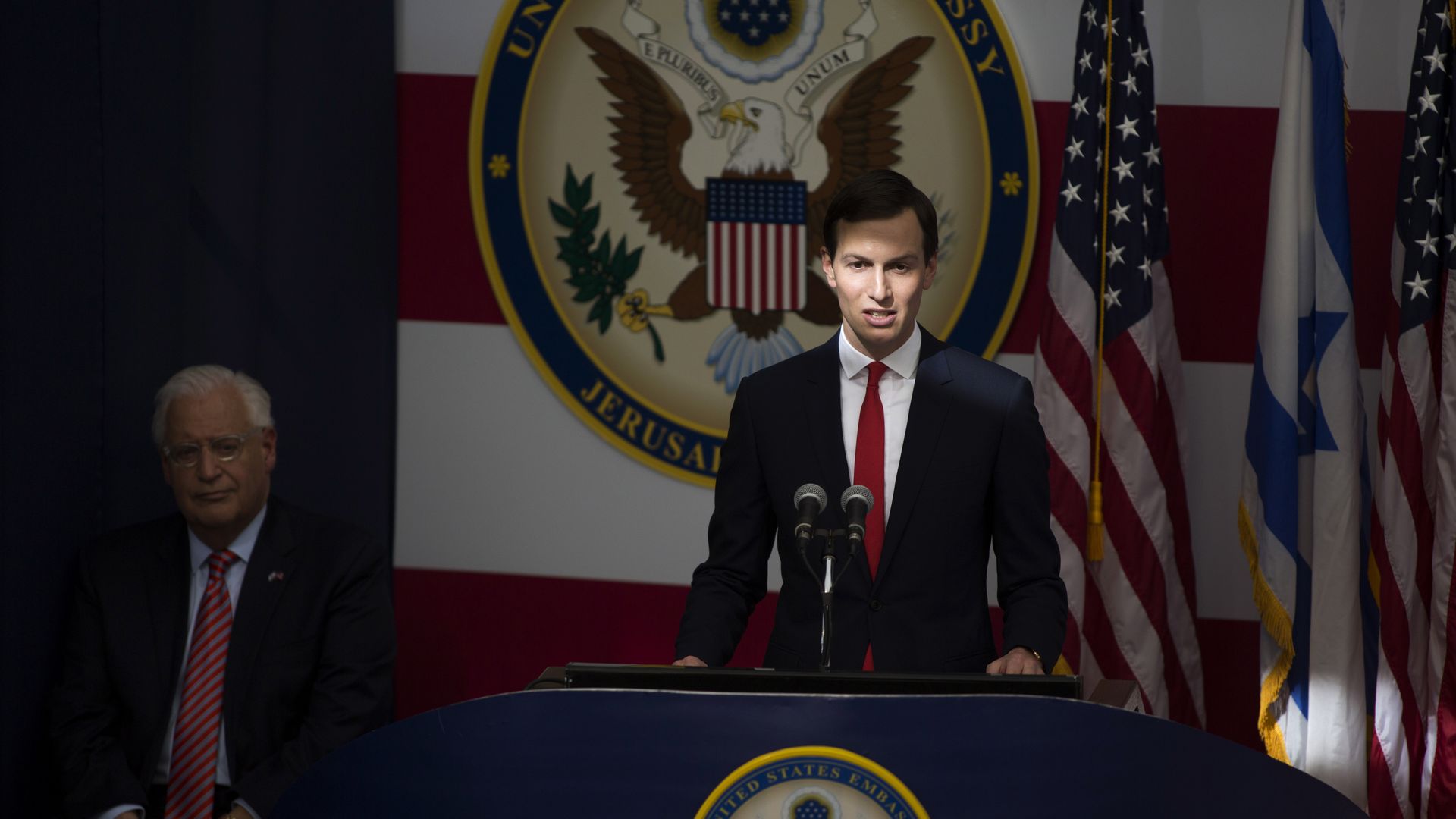 "Donald Trump's New World Order: How the President, Israel, and the Gulf states plan to fight Iran — and leave the Palestinians and the Obama years behind," The New Yorker's Adam Entous writes.
Why it matters: "The Palestinians seem to be the likely losers in the new New Middle East. As a senior Arab official said of the strategic alliance, 'With or without a peace plan, it's happening.' A senior Trump adviser said, 'Iran is the reason why this is all happening.'"
Jared Kushner "jokingly told Trump that he believed [Israeli Prime Minister Benjamin] Netanyahu was one of the only politicians who could have challenged him in a race for the Republican Party's nomination; Netanyahu was that popular with evangelical Christians."
"Trump was initially hesitant [to meet Netanyahu]. 'These are two pure alpha males,' a former Trump adviser told me. 'Trump has a powerful personality and a massive physical presence. And Bibi has a commanding presence coupled with immense intellectual firepower that lets him drive the narrative.'"
"The adviser said he thought that Trump might have felt intimidated about meeting with Netanyahu, adding, 'He didn't know if Bibi respected him.' In the end, Trump agreed, and Netanyahu used his time with Trump to create a bond with him and to press his strategic agenda."
Go deeper