Private equity's thirst for health care providers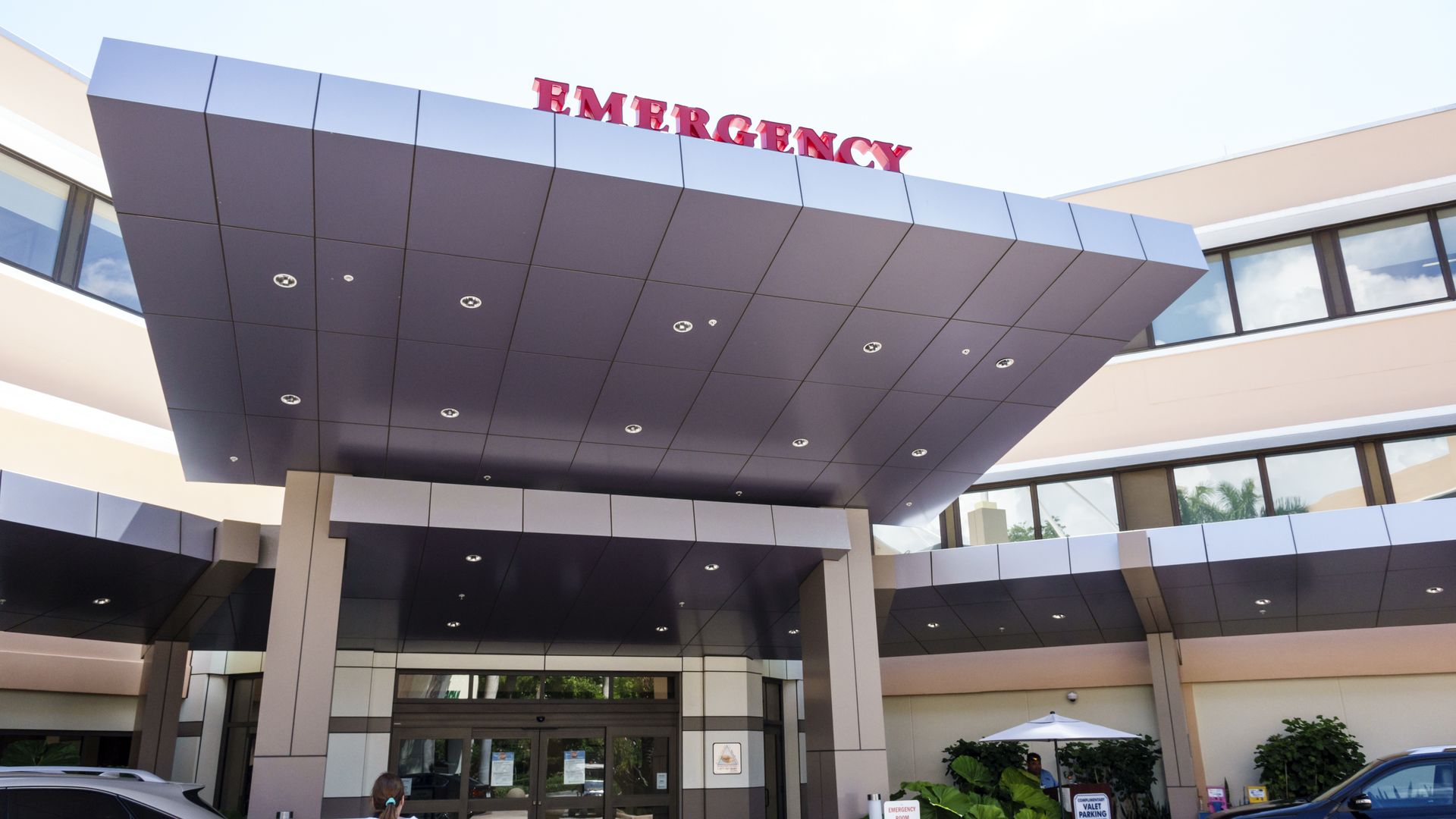 KKR's $10 billion deal to take Envision Healthcare private, along with Bloomberg's deep dive on the billing tactics of air ambulances, exemplifies private equity firms' appetite for buying health care providers that wield a lot of market power.
The big picture: These companies are a leading source of surprise medical bills, which infuriate patients but are profitable for private equity owners. Emergency rooms and ambulances aren't real marketplaces — consumers can't stop and shop for the best price in the middle of an emergency.
The bottom line: Physician groups, emergency room staffing, and air and ground ambulances can (and in most cases do) make a lot of money because people will use their services regardless of the price.
Physicians and ambulances can opt out of an insurance company's network, unbeknown to a patient, if they feel they aren't getting paid enough — and patients are saddled with the remaining costs.
"If you're willing to engage in some fairly unsavory billing practices, (these services) could be quite lucrative," said Zack Cooper, a Yale health economist who has studied out-of-network billing.
Physician and ambulance groups contend they need to bill commercial insurance more to make up for shortfalls in Medicare and Medicaid, but that cost-shifting theory often falls flat.
"Unless they can point to a credible study of a causal connection between public payer rates and private ones, I would not believe cost shifting exists in this market," health economist and New York Times Upshot contributor Austin Frakt said in an email when asked about air ambulances.
Driving the news: Before the KKR-Envision deal, private equity flocked to health care knowing the profit potential.
KKR bought Envision's ground ambulance subsidiary last year for $2.4 billion.
Blackstone Group bought TeamHealth, a competitor to Envision, in 2016 for $6.1 billion.
The big question for the latest KKR deal: Will Envision stay transparent about its efforts to reduce surprise medical bills? Going private means health care groups don't have to disclose a whole lot about their finances or strategy.
KKR did not respond to questions. Envision said in a statement it would live up to its pledge to move almost all of its out-of-network contracts to in-network contracts by the end of this year.
Sen. Claire McCaskill still has not updated the public about her inquiry into Envision's billing practices.
Looking ahead: Private equity owners don't have incentives to eradicate out-of-network practices, which Cooper called the "ugly pockets of the U.S. health care system."
"That's just discouraging, and it makes people want to go to single payer," Cooper said.
Go deeper