What we're reading: Obama's secret conversations with 2020 hopefuls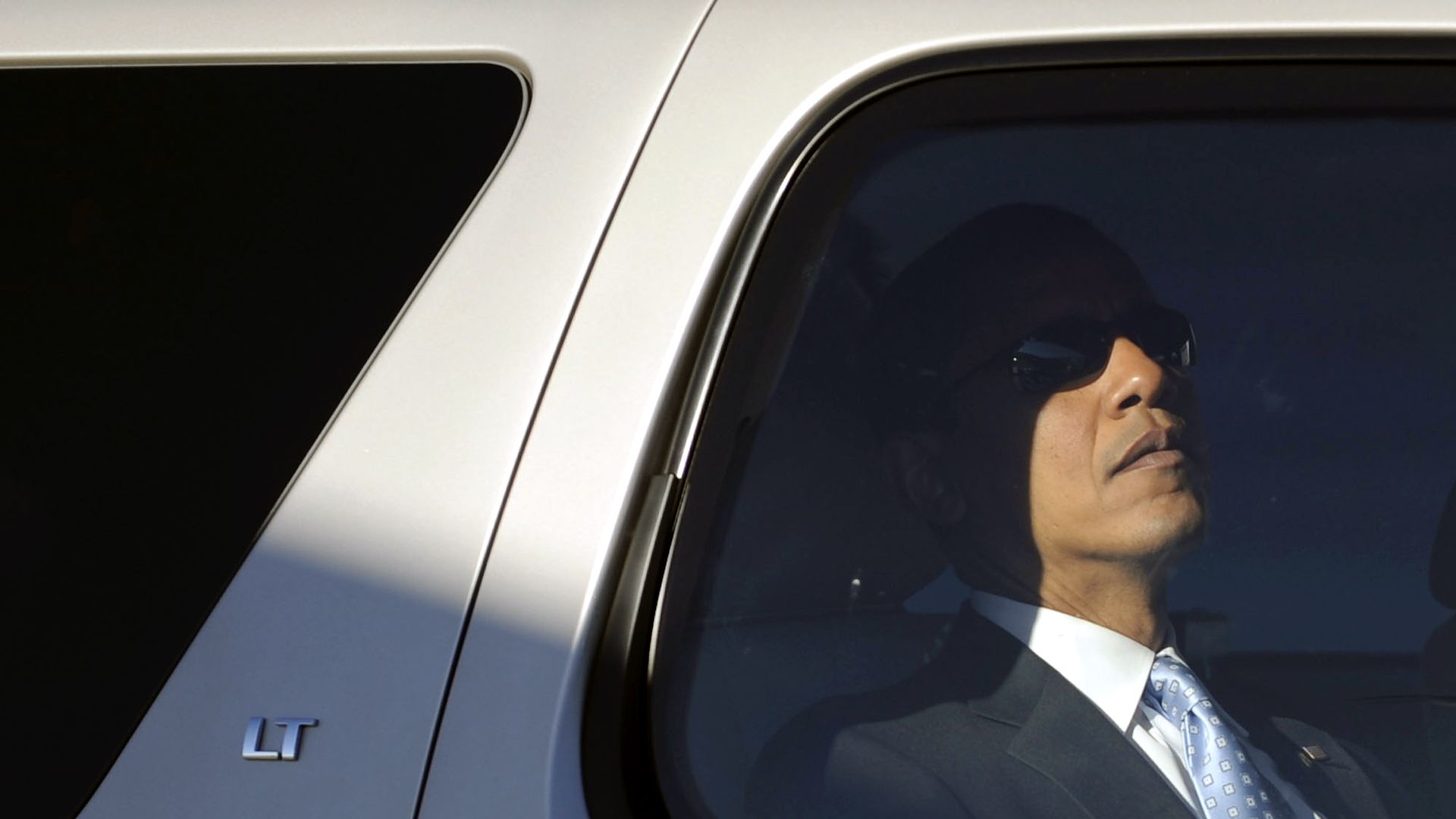 Former President Barack Obama has held private meetings with at least nine Democratic contenders for the 2020 presidential nomination, Politico's Edward-Isaac Dovere reports, citing sources familiar with the conversations.
Why it matters: A meeting with Obama is an easy way for 2020 contenders to gain legitimacy and presidential wisdom — and, most importantly, a foothold with the man still largely considered to be the Democratic Party's figurehead.
The big picture:
"Obama tends to give advice, guidance, talk about the future of the party, and everyone's places in it."
"He'll give his thoughts on campaigns. He'll offer to help make sure donors and party bigwigs are returning calls."
"The people in them walk out appreciative but tight-lipped. They worry that if word gets out, Obama might renege on his offers to help and not invite them again if they do."
The juice:
Bernie Sanders: "They talked about the future of the party and their different roles in it. They talked about what the party should be focused on, and what would be distractions."
Elizabeth Warren: "The first [meeting] was in the spring of 2017 after Warren said she was 'troubled' by the $400,000 Obama was getting to speak at a Wall Street investment firm ... She did not apologize, but she acknowledged what she'd kicked up with the comment, and they talked about keeping that conversation in mind for the future."
Joe Biden: "He's waiting until after the midterms to make a decision on 2020, though many people see him as leaning toward it."
Deval Patrick: "Obama and many in his inner circle are eager to see [him] get into the 2020 race."
Who hasn't stopped by: Kirsten Gillibrand, Kamala Harris and Terry McAuliffe — and Cory Booker hasn't been to Obama's office since last year.
What's next:
"Senate Minority Leader Chuck Schumer has urged Obama over the phone to see massive fundraising as the best way he can help Senate Democrats in 2018. House Minority Leader Nancy Pelosi has also been on the phone with Obama, urging him toward fundraising..."
Go deeper