By the numbers: Gubernatorial races are heating up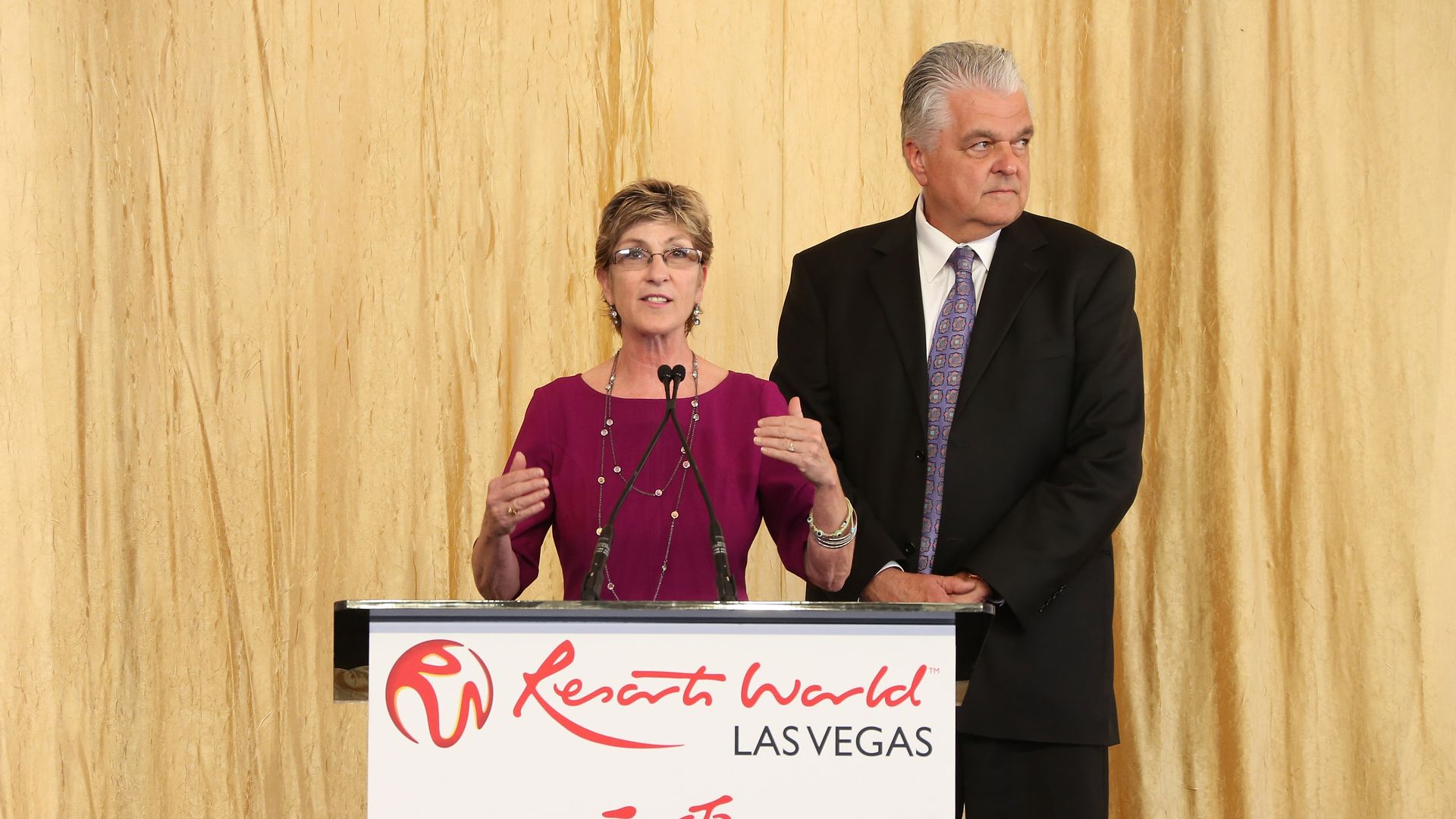 More than $132.5 million has been spent on TV ads for gubernatorial races, USA Today's Fredreka Schouten and Erin Kelly report, which is almost twice as much as what was spent during the same period in 2014.
Why it matters: Most of the midterms focus has been on the House, but gubernatorial races from Colorado to Maine are quickly becoming more competitive, forcing spending to reach new levels.
By the numbers
Democratic women are running for governor all over the country, but the New York Times' Jonathan Martin and Alex Burns detail how "men and money stand in their way." So Emily's List put $2 million behind Chris Giunchigliani, the woman running for governor in Nevada.
Republican and Democratic groups spent $529.6 million on advertisements for gubernatorial races in 2014, according to the Wesleyan Media Project.
There are 17 Democratic women who will be on the ballot for governor, but there are only two Democratic women currently serving as governor in the U.S.
Republicans are defending 26 of the 36 gubernatorial seats up for grabs this cycle.
More than $22 million was invested in the Georgia gubernatorial race, higher than the last cycle.
A Florida Democratic candidate has put at least $7 million toward his campaign's TV ads, far outspending his challengers, per the Tampa Bay Times.
The Illinois governor's race has exceeded $200 million in spending, which Politico notes is matched only by the 2010 California governor's race. Democratic candidate J.B. Pritzker hasn't set a limit on how much he's willing to spend.
What to watch: Spending in some of the battleground states' gubernatorial races, like Michigan, Florida and Maine.
The bottom line
The president's party lost three to six governor's seats in the 2006, 2010, and 2014 elections, but Republicans have more to lose this year than in any of those years.
Follow the money flowing into these gubernatorial races — it's not just about the House and the Senate.
Go deeper