Sessions: Victims of domestic violence will not qualify for asylum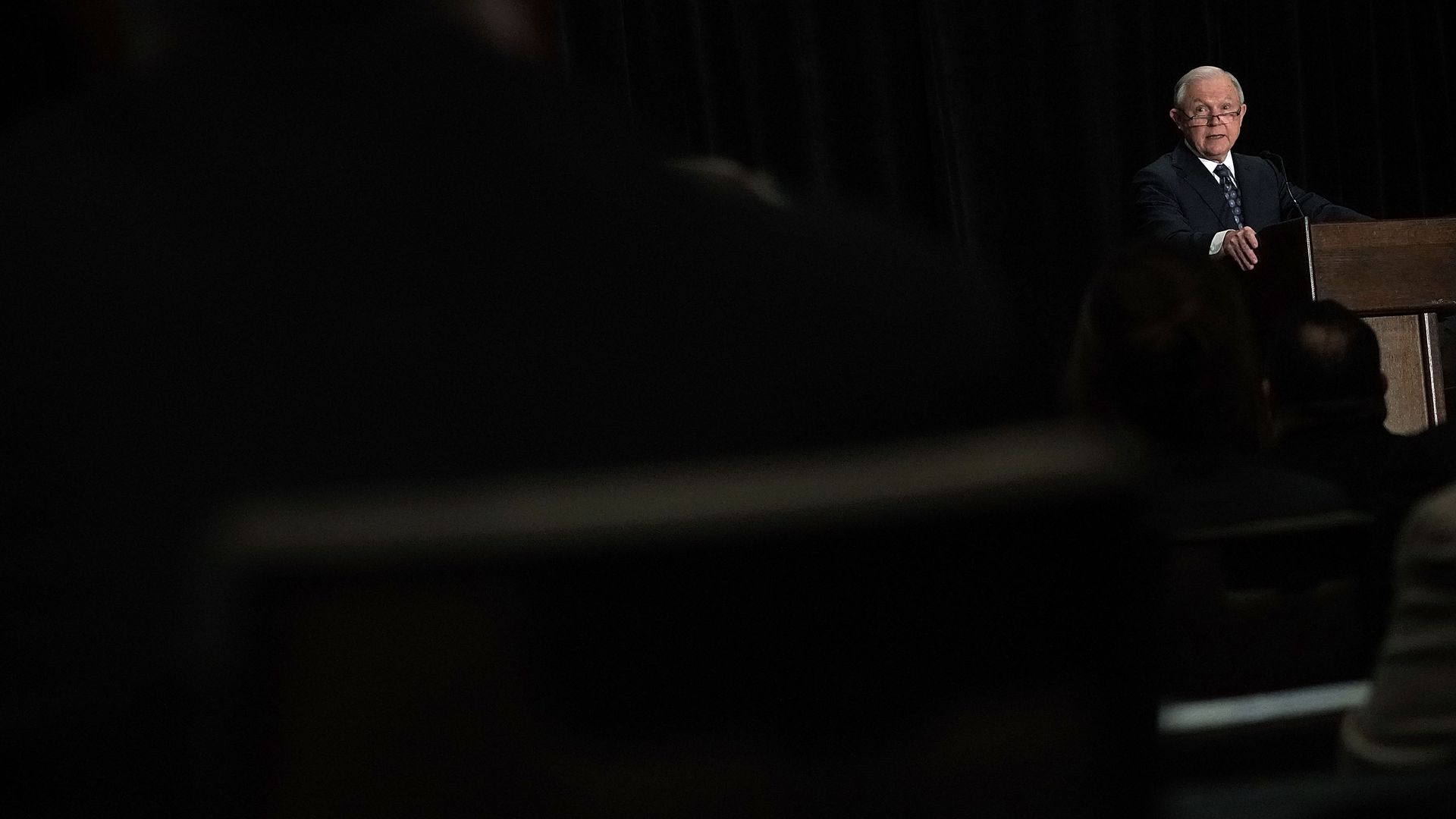 Attorney General Jeff Sessions announced Monday afternoon that domestic violence and gang violence will no longer serve as sufficient reasons to automatically grant an immigrant asylum.
Why it matters: The decision comes as the U.S. faces a significant uptick in asylum claims, and as the Trump administration continues to do all it can to cut back on border crossings and immigration numbers. Sessions has often been skeptical of the asylum process in the U.S., claiming that it is often abused by immigrants trying to come to the U.S. for other reasons.
"The mere fact that a country may have problems effectively policing certain crimes—such as domestic violence or gang violence—or that certain populations are more likely to be victims of crime, cannot itself establish an asylum claim."
— Key quote
from the decision
Yes, but: It's possible that there would be instances where violence from a non-government actor could be the basis for granting asylum, according to the decision, but "such claims are unlikely to satisfy the statutory grounds" necessary.
Between the lines: By law, an immigration qualifies for asylum if he or she can prove that they have been persecuted because of their race, religion, nationality, political opinion, or "membership in a particular social group." It's the last part of the definition that has been open to interpretation, specifically when related to issues of domestic violence and gang violence.
In 2014, the Board of Immigration Appeals ruled that, because victims of domestic violence could be specifically classified by both their sex and marital status, they legally qualified for asylum. Sessions is now rescinding that decision.
Go deeper