How Trump's G7 body language speaks 1,000 words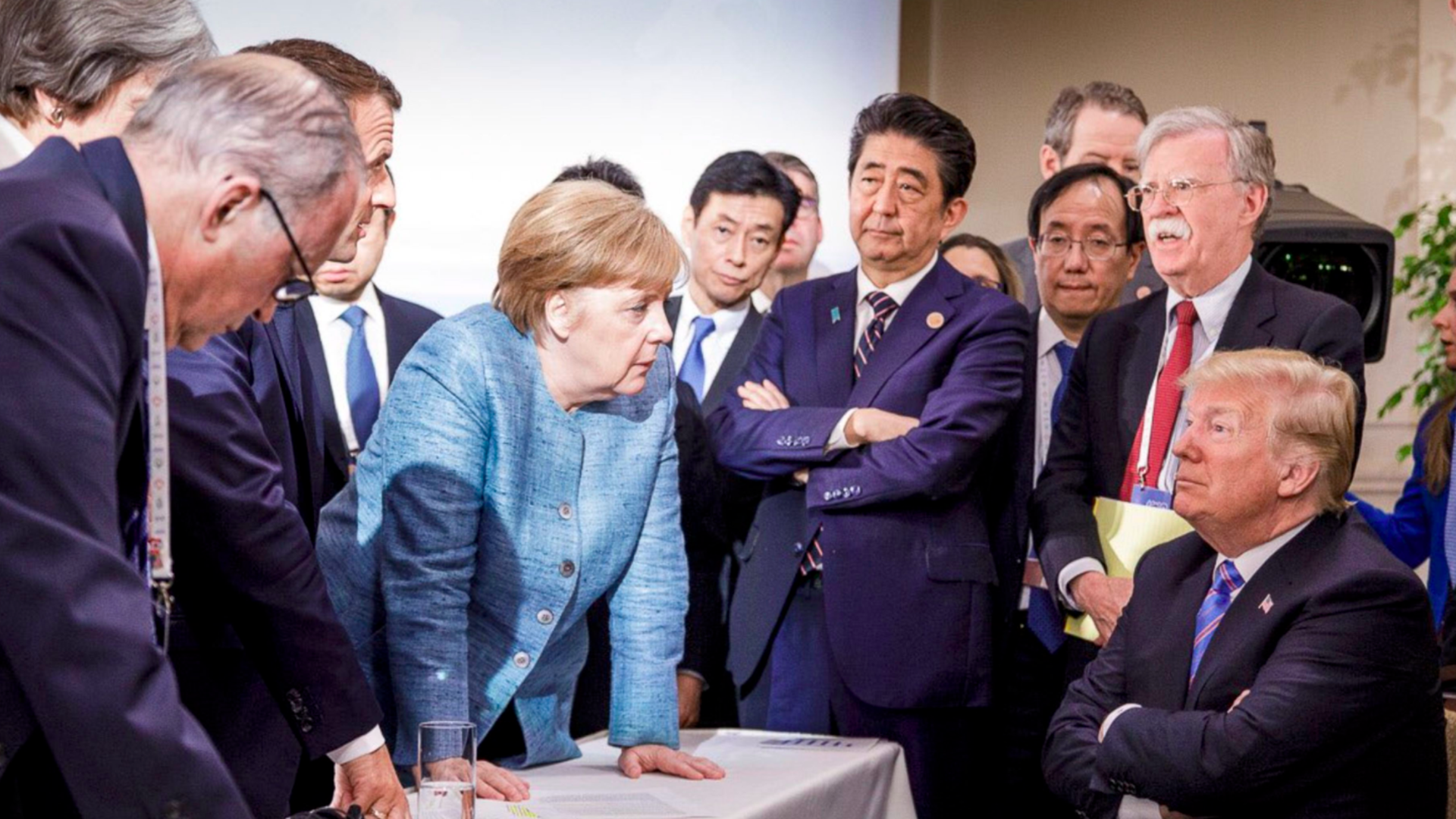 "A picture of U.S. President Donald Trump and German Chancellor Angela Merkel displaying less-than-friendly body language is turning out to be a defining image of the contentious meeting of the Group of Seven leaders of the world's advanced economies," AP's David McHugh reports.
The details: "The picture ... shows a standing Merkel with hands firmly planted on a table staring down at Trump, who is seated with his arms folded and eyes glaring. Japanese Prime Minister Shinzo Abe stands next to Trump as French President Emmanuel Macron leans in next to Merkel ... The photo was tweeted by Merkel spokesman Steffen Seibert. Shortly afterward, the White House issued a photo showing Trump speaking as Merkel, Abe and Canadian Prime Minister Justin Trudeau listen."
And then it got worse ... "Trump broadsided his allies and upended a Group of Seven meeting just as it wound up — disavowing a joint statement the U.S. had agreed to, lashing out at Canada's Justin Trudeau [as 'dishonest and weak'] and ratcheting up trade tensions," per Bloomberg.
Why it matters: "His comments undermine the G-7, a bloc that was once a pillar of U.S. foreign policy and has long acted as a defender of the global economic system."
Be smart: "Trump effectively backed out of a deal with allies while traveling to try and reach a deal with a foe."
Go deeper