Putin would meet with Trump "as soon as the U.S. side is ready"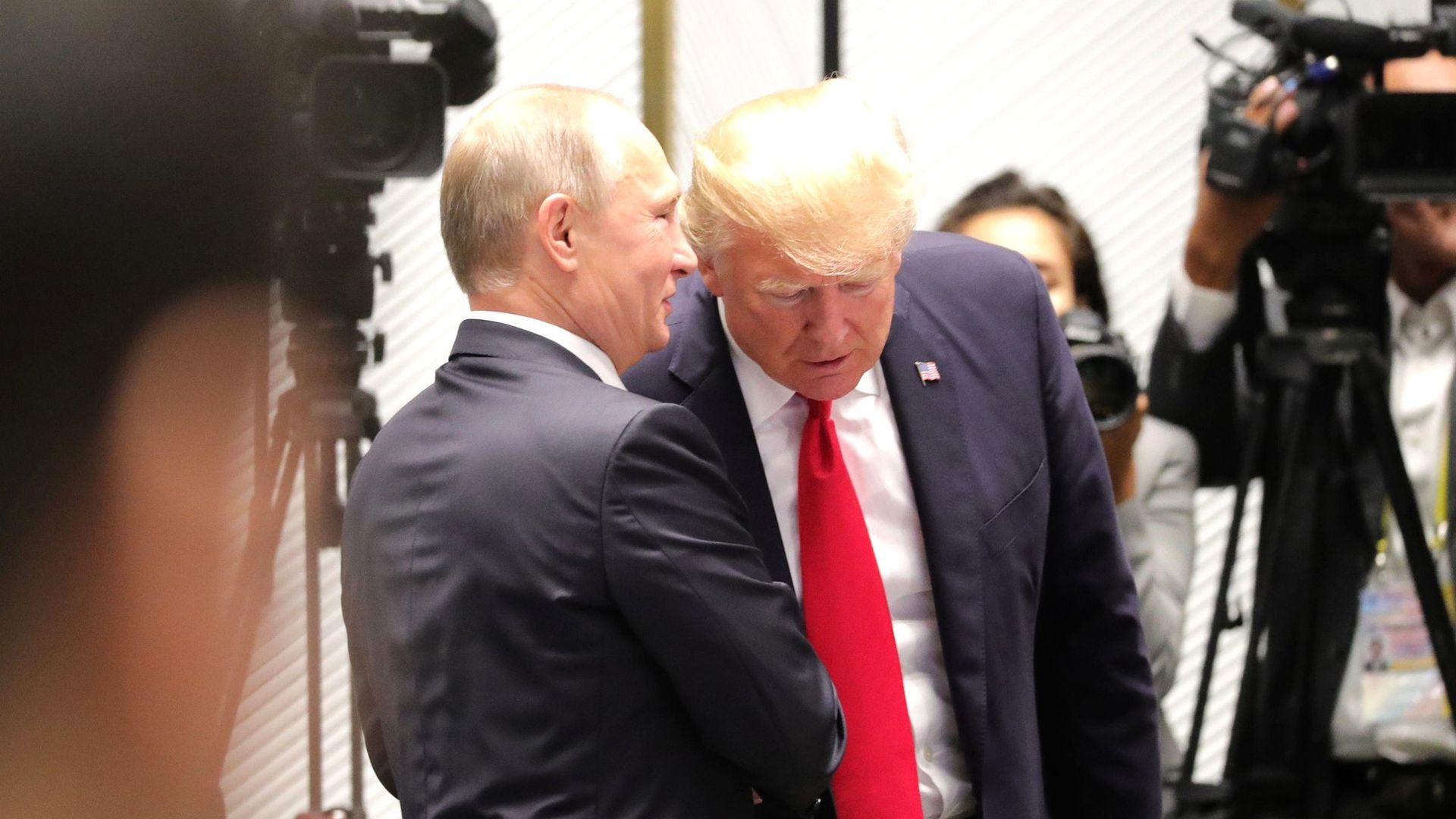 Russian President Vladimir Putin said that he is ready to hold a summit with President Trump whenever the U.S. is ready, reports AP. During a visit to China, he also "welcomed Trump's call to bring Moscow back into the G7" and said he shares Trump's concern about the escalation of an arms race between the U.S. and Russia.
"The U.S. president has repeatedly said that it's reasonable to hold such a meeting. As soon as the U.S. side is ready, the meeting will take place, depending, of course, on my working schedule."
The details: The Kremlin floated Vienna as a possible meeting place for the two world leaders yesterday.
Go deeper