The Main Street view on manufacturing jobs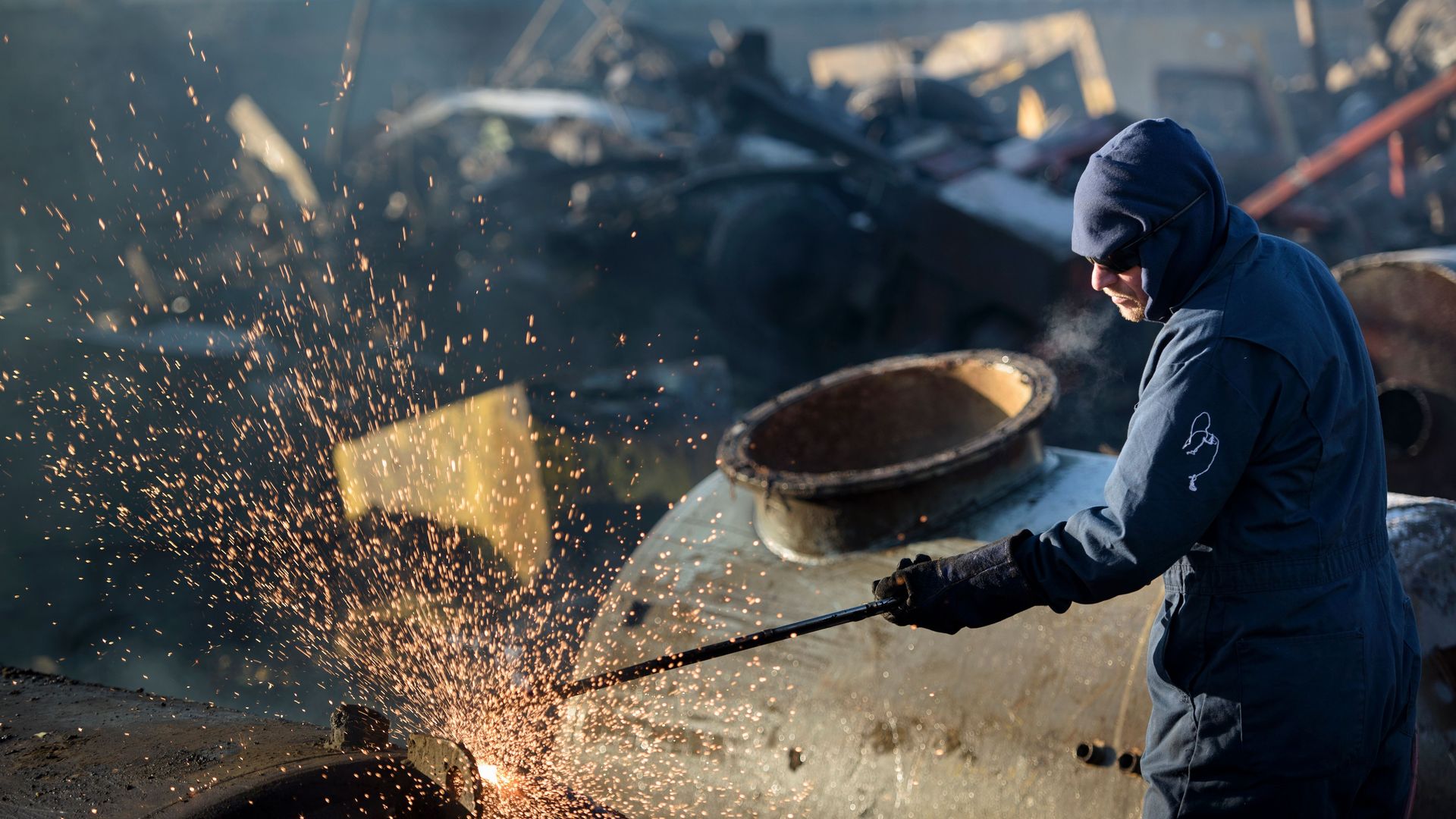 Last week, Axios' Jonathan Swan asked Peter Navarro, Trump's trade adviser, to respond to critics who say steel tariffs are excessive. Navarro advised them "get out more often to the Heartland and see what Main Street and Trump country really look like ... We on Team Trump are astonished by the argument that America's future is in the services sector, and Americans don't want 'dirty' jobs in steel furnaces."
The big picture: That piqued the interest of Jed Kolko, chief economist at Indeed, who emailed Swan and me saying he had looked at recent county-level employment data, and combined that with 2016 presidential voting patterns. He said, "Even places that voted most strongly for Trump are primarily service-producing, not goods-producing, economies."
Kolko's findings...
Manufacturing is indeed a larger share of non-farm private employment in red places than in blue places.
In dark red counties (those that voted for Trump by a 20% margin or more), the manufacturing sector accounts for 16% of employment, versus just 6% in dark blue counties. 
But, but, but: Even in the reddest counties, manufacturing still accounts for a small share of employment — only 1/6th of jobs (16%).
"Looking more broadly, goods-producing sectors (manufacturing, construction, and mining) are only 24% of employment in dark red counties," Kolko said.
Go deeper