Trump to ask athletes who kneel during anthem to suggest pardons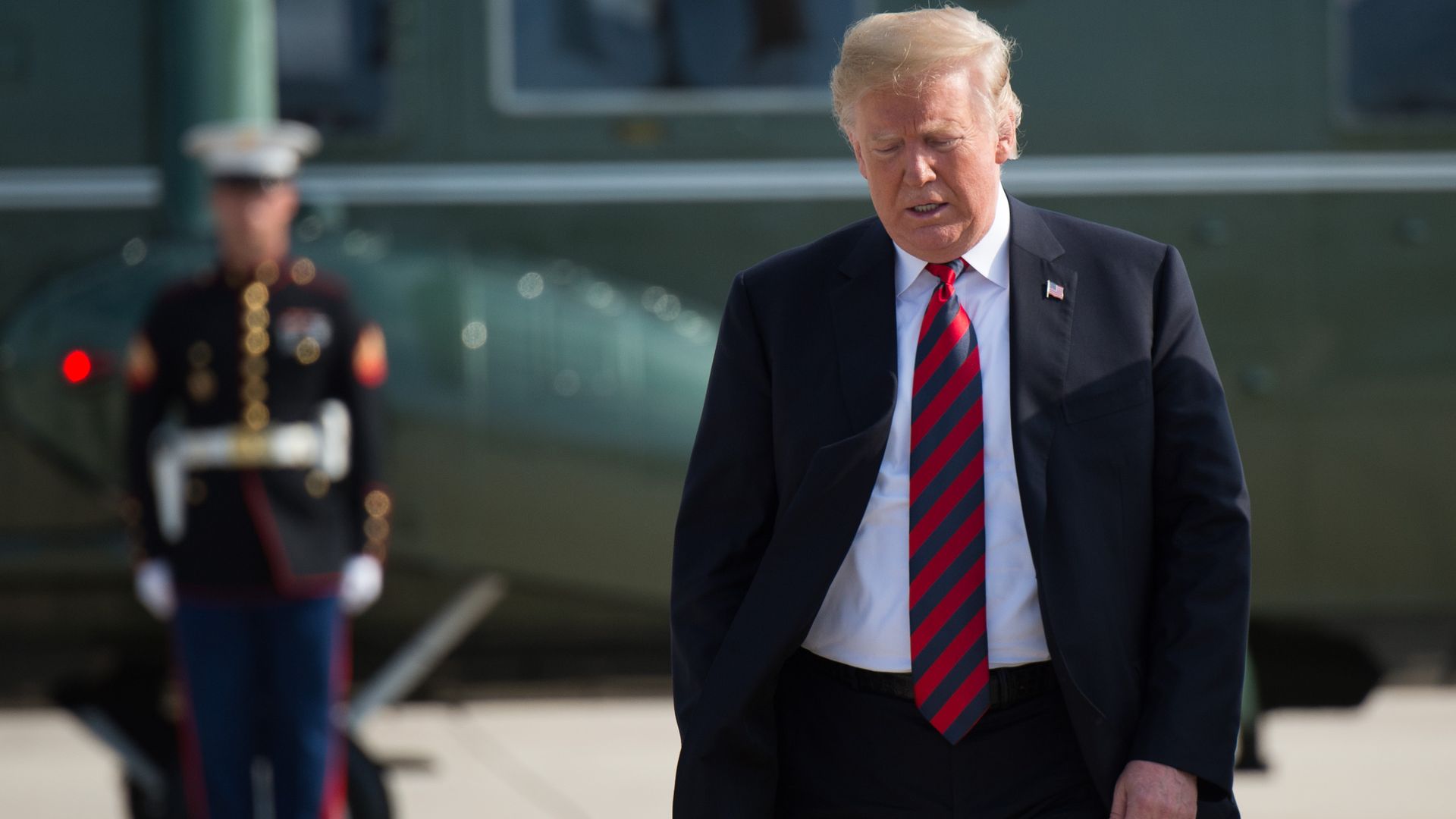 President Trump told reporters on Friday that he will ask athletes who kneel during the National Anthem to suggest people he should pardon, explaining that he understood their concern for those who had been treated unfairly by the justice system.
Why it matters: This is the first time Trump has acknowledged why athletes kneel during the National Anthem — in protest of racial injustice and police brutality. The president has been adamantly outspoken against NFL players who have taken a knee during the anthem, calling it disrespectful to the military. He has said that NFL team owners should fire any "son of a bitch" who kneels, and, most recently, cited the kneeling issue as one of the reasons the Eagles were uninvited to the White House.
Go deeper