Scoop: Michael Wolff is back with "Fire and Fury" II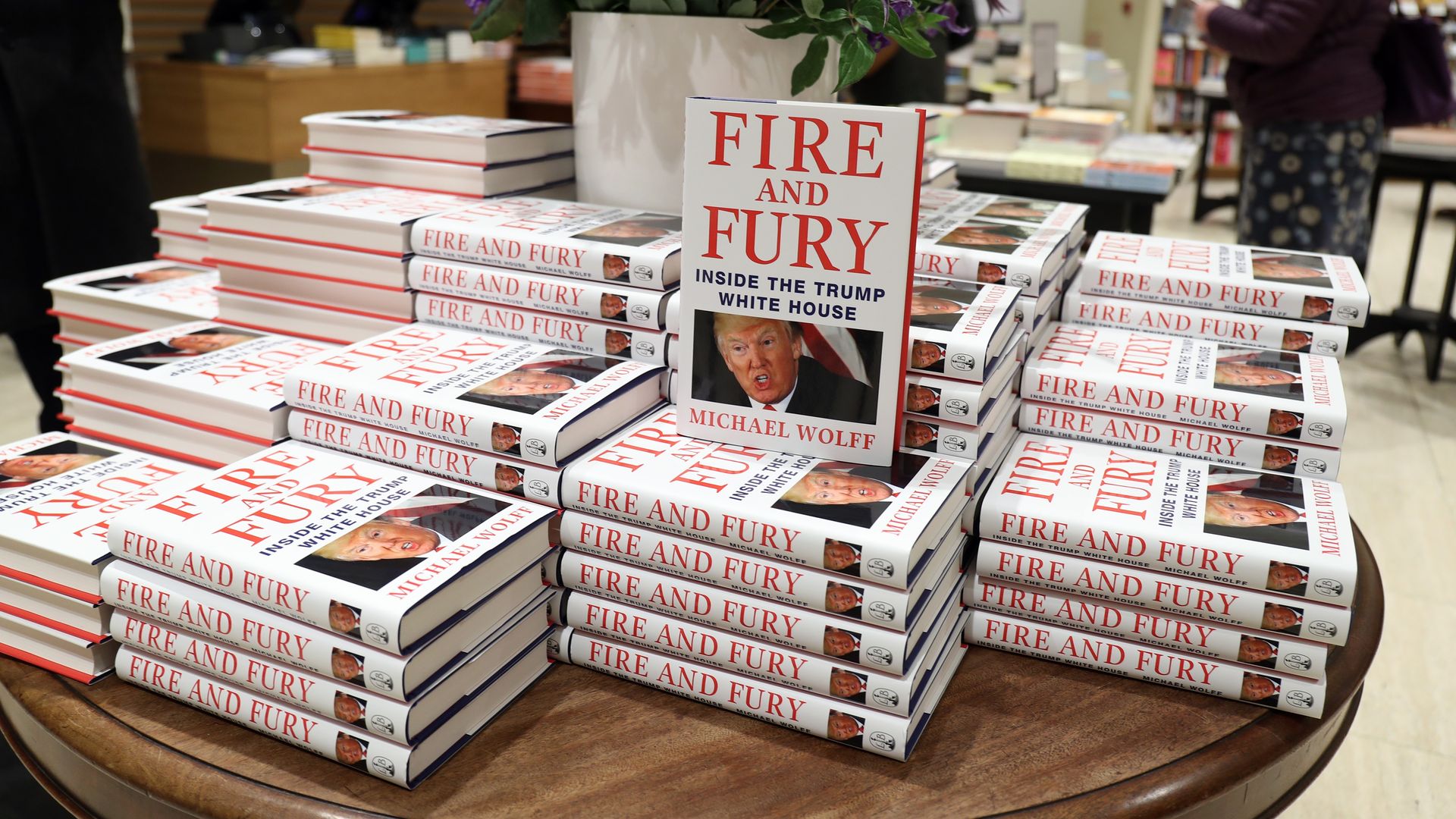 After torching the White House with "Fire and Fury," Michael Wolff is coming back for more:
Wolff tells me he has signed with the same publisher, Henry Holt, for a sequel — although he says it's unclear what that means: His best sources (including Steve Bannon) have left the White House. And he's lost the element of surprise that came with his soothing technique of acting as curious therapist to tortured, befuddled aides: "I'm just listening!" or "Tell me what it's like!"
"Fire and Fury" — with its mix of explosive insider quotes and inaccuracies that drew ridicule — sold a record-shattering 2 million copies in the U.S., and nearly as many abroad (700,000 in the U.K. alone).
As for his plans for Part Deux, Wolff told me: "It's untitled, unscheduled, unfocused."
And then the wry coup de grâce: "It'll obviously deal with American politics at this point in time."
Go deeper