Facebook to marketers: You must move faster to keep up with consumers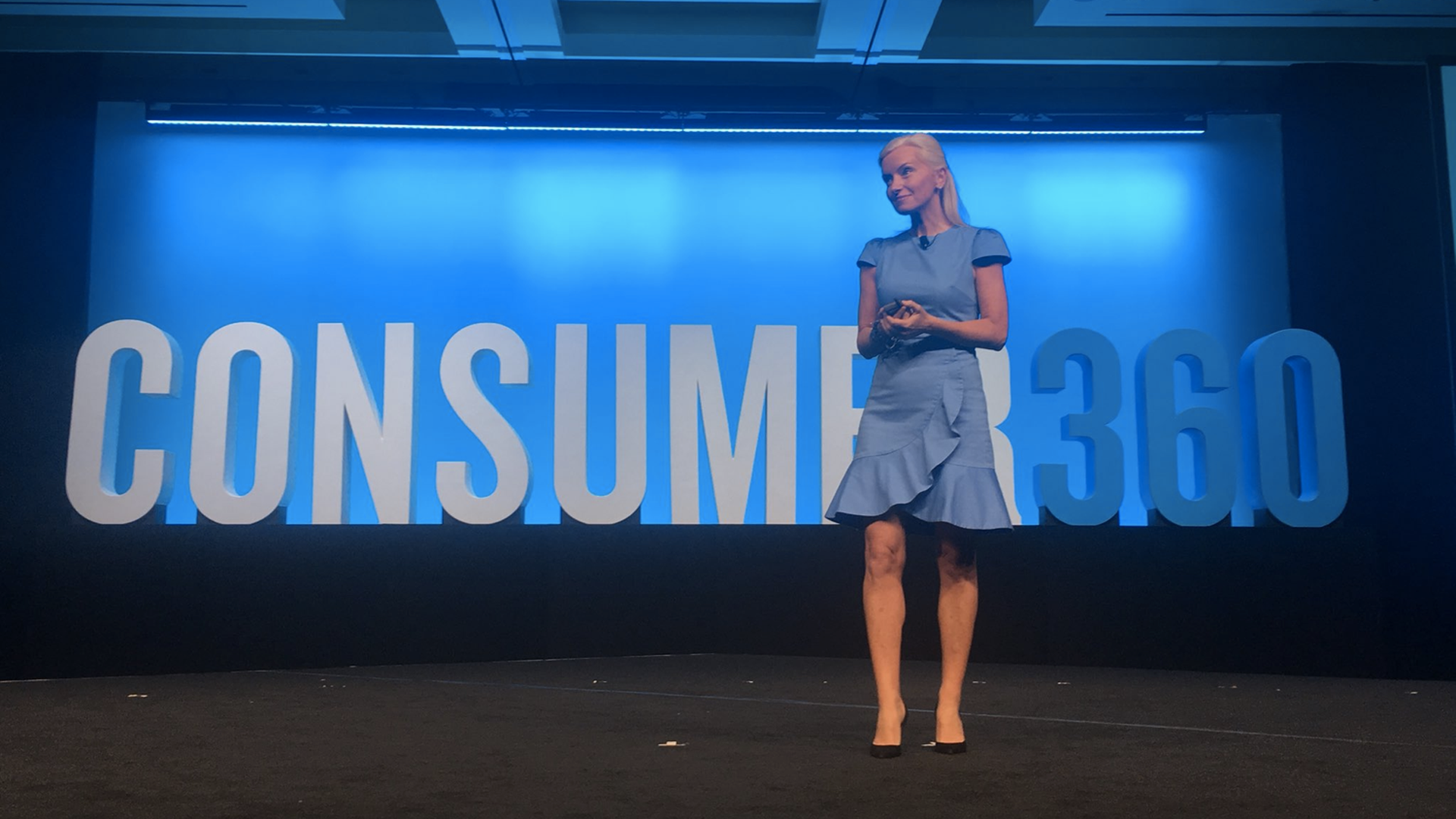 Speaking to marketers at Nielsen's annual Consumer 360 event, Facebook's VP of Global Marketing Solutions Carolyn Everson said marketers need to invest in the new storytelling formats that consumers have become accustomed to.
Why it matters: Marketers can sometimes be slow adopters of new technologies because the business structures in place don't always offer them enough incentive to move quickly, something Deanie Elsner, President of U.S. Snacks at the Kellogg Company explained prior to Everson on stage.
"If you're not embracing these new formats, even though I know sometimes it can be dizzying, your consumers are."
— Everson
Everson referred to new formats like "Stories," providing one-to-one messaging for businesses through chatbots and VR and mobile-first video in explaining about how consumers are spending more time in mobile environments.
Between the lines: Everson was speaking largely to a room of marketing executives in the television world, who have sometimes been slower in adapting to new technologies.
"Consumers are spending more time in mobile environments and they're expecting you to treat those environments with the same level of enthusiasm and passion that we have brought to television."
— Everson
By the numbers
Stories, daily users:
Instagram: "Well over" 300 million.
Facebook: 150 million.
Messenger: 70 million.
WhatsApp: 450 million Stories being created a day with Status feature, not "Stories" but similar.
Stories, Everson says, are growing faster than the News Feed.
Messaging:
"There'll be 8 billion messages sent between people and businesses in one month now," she said. "That number is accelerating dramatically. Over 2 billion people will utilize messaging service in the next couple of years."
Mobile:
"The estimates are that close to 80% of all mobile data traffic will be video by 2020."
"By 2020, nearly 1 million pieces of content on video will be uploaded every second."
Go deeper