China emerges as master dealmaker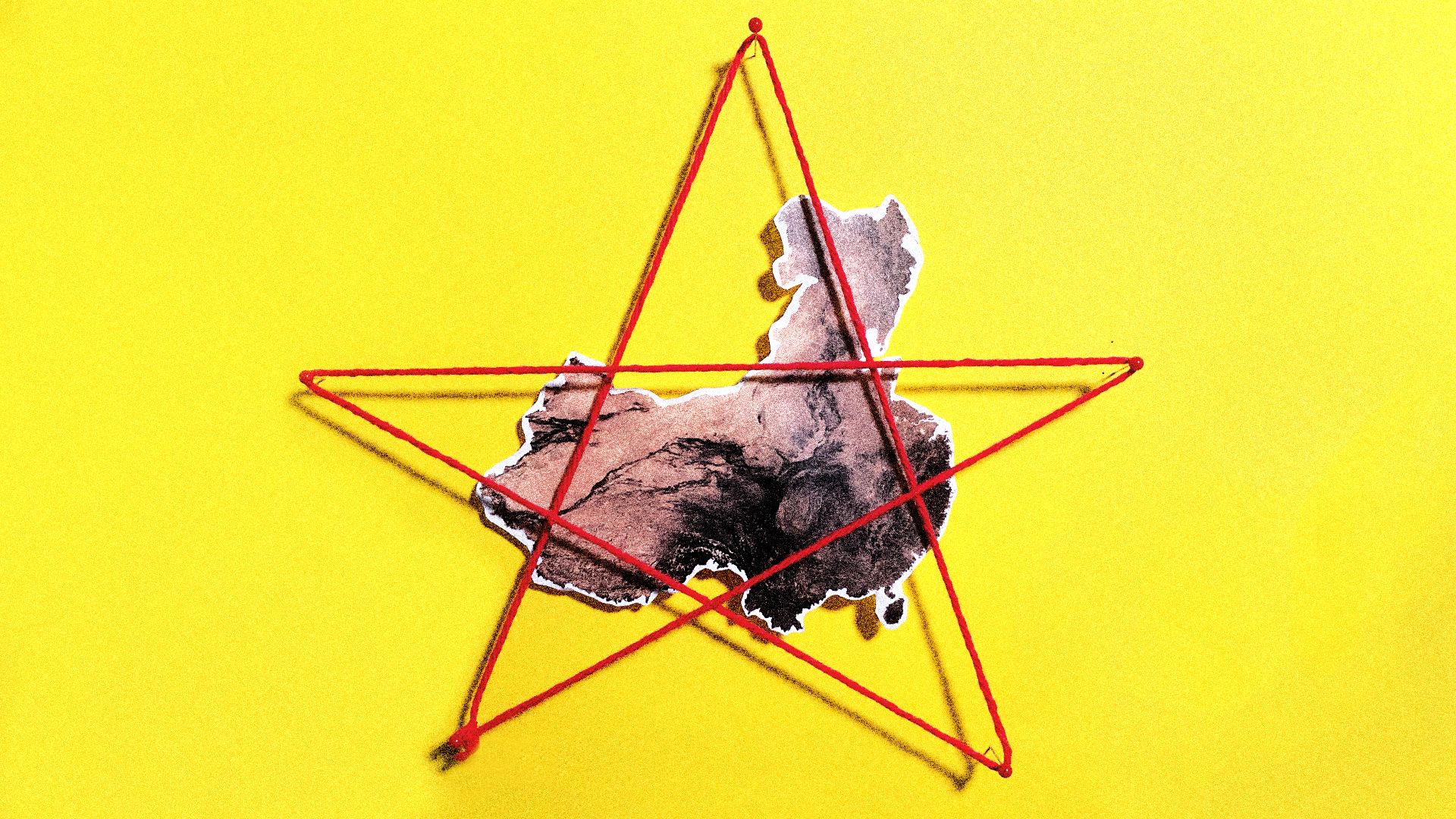 While the U.S. is consumed by its own political chaos, China is filling the global power vacuum.
The big picture: When the U.S. touts America First, China ends up being the defender of globalization, and Beijing uses that message to try to pick off U.S. allies for itself.
China is recruiting U.S. allies in Europe to side with Beijing over Washington in the trade fight.
In April, a top Chinese trade official, Fu Ziying, met with several European ambassadors, asking the European Union to remain neutral and stay open to business with China amid Trump's trade war.
French President Emmanuel Macron met with President Xi Jinping in China in January, and the two leaders jointly "articulated a vision sharply at odds with Mr. Trump's worldview," per the New York Times. Macron and Xi advocated for free trade and globalization.
German Chancellor Angela Merkel visited Xi in late May, and, in an official statement following their meeting, Beijing said China and Germany could be "promoters for new-type international relations and cooperation partners transcending ideological differences."
What to watch: China is sure to continue making its case for European support at the EU-China summit in July.
The bottom line: Europe is extremely wary of China's trade and business practices and would much rather work with the U.S., but China is making its best efforts to turn the tides.
Trump's trade moves are pushing Japan closer to China as well.
Japan and China have reopened a high-level economic dialogue between the two countries for the first time in eight years. China has also agreed to revisit a ban on certain Japanese agricultural imports.
The Japanese are "accepting the reality that China's going to be a major power, and they also have to hedge against the uncertainty of American foreign policy," Dan Sneider, an expert on East Asia at Stanford University, tells Axios.
Why it matters: Japan was the first country to ring the alarm on China's influence, and Prime Minister Abe has taken an especially hawkish stance against Beijing, but Trump's alienation of Japan on trade is forging the most unlikely friendship in Asia.
With its trillion-dollar Belt and Road initiative, China is buying friends in developing countries all over the world with the promise of free trade relationships and infrastructure — which the West isn't offering.
Yes, but: The rest of the world is still skeptical of a rising China. "They think the U.S. retreat from the national stage [under Trump] is an aberration," says Jim Lewis, a former Commerce Department China expert now at the Center for Strategic and International Studies. "And until they're sure it's not an aberration, they won't embrace China."
The U.S. is just waking up.
For two decades, the U.S. has been fighting multiple wars in the Middle East. China took advantage of that, says Lewis.
Beijing used that time to build up the economic leverage it needs to fight back against U.S. trade moves and tariffs. And now China is strong enough to notch some wins, as it just did with the telecom giant ZTE.
Trump's protectionist moves on trade against U.S. allies have only emboldened China. At Davos this year, President Xi Jinping advocated for himself as the world's "rational leader."
Be smart: Despite China's market restrictions against foreign companies and track record of intellectual property theft, Xi has made it a point to lobby for an open global economy in speeches and meetings with world leaders. Lewis says the message is clear: "The Chinese are now much franker than they ever were before about, 'We will be the ones guiding the world.'"
Go deeper