Trump administration cuts "definitive" deal on China's ZTE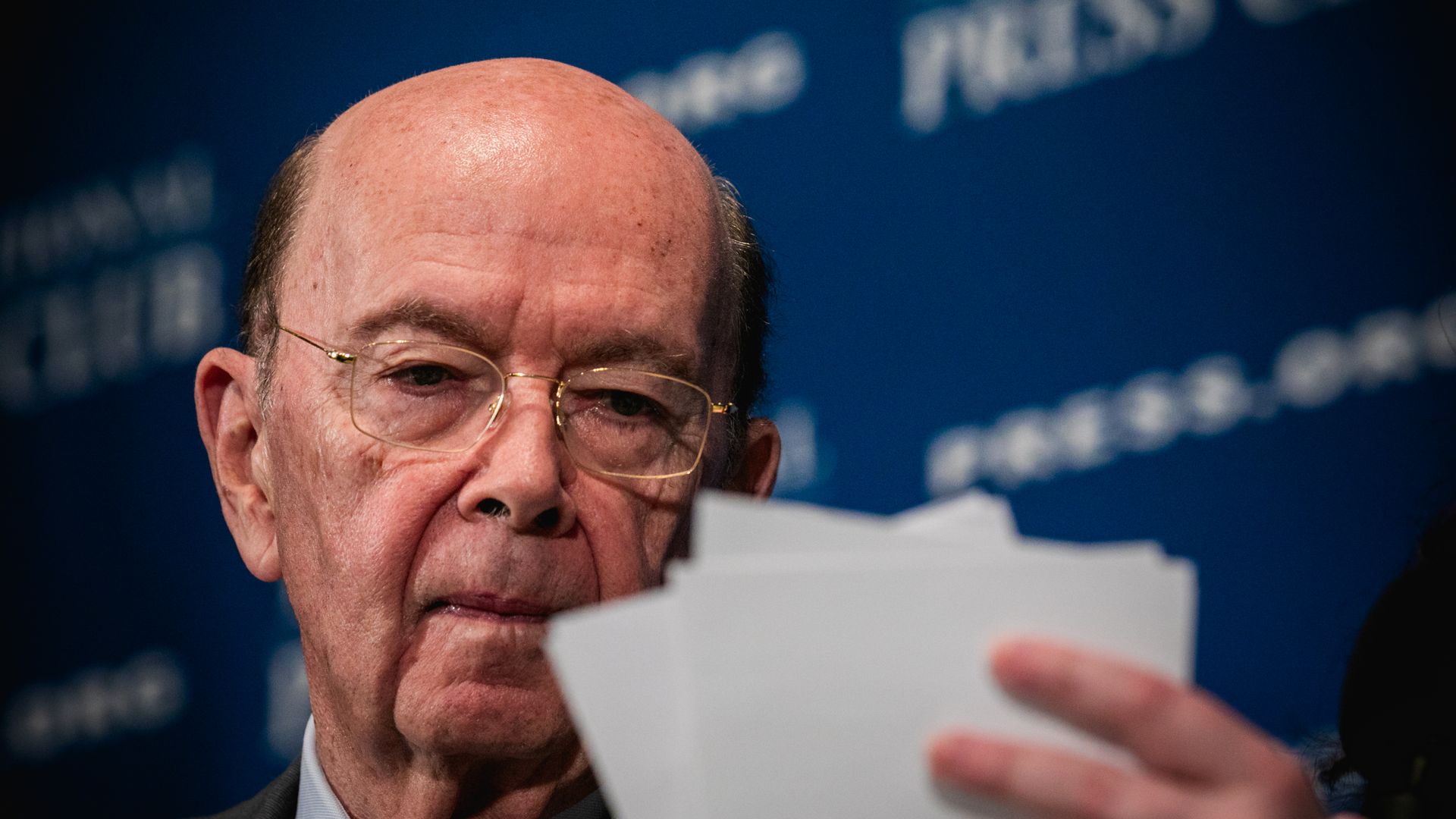 Commerce Secretary Wilbur Ross told CNBC on Thursday morning that U.S. negotiators have "executed a definitive agreement with ZTE."
Why it matters: Compromise with ZTE — a repeat violator of U.S. sanctions against Iran and North Korea and a company identified as a national security threat by the Pentagon — could set a dangerous precedent for trade negotiations with China.
"At about 6 a.m. this morning, we executed a definitive agreement with ZTE. And that brings to a conclusion this phase of the development with them."
— Wilbur Ross
Worth noting: President Trump announced in a tweet on May 25 that a deal had been reached.
The details:
The Commerce Department announced that the terms of the agreement include a $1 billion fine against ZTE plus $400 million in escrow to cover any future violations in exchange for the U.S. lifting its ban.
"These penalties are in addition to the $892 million in penalties ZTE has already paid to the U.S government under the March 2017 settlement agreement," the Department said.
ZTE will also have to "retain a team of special compliance coordinators selected by and answerable to" the Department for 10 years.
The backdrop: China lobbied for a compromise on ZTE after the Commerce Department issued a 7-year ban on American companies selling parts to the Chinese company, which led to its effective shutdown. The ban was put in place to punish ZTE for selling products with American parts to North Korea and Iran.
Go deeper: How ZTE could change the game for the other, bigger Chinese phone maker under U.S. scrutiny
Go deeper