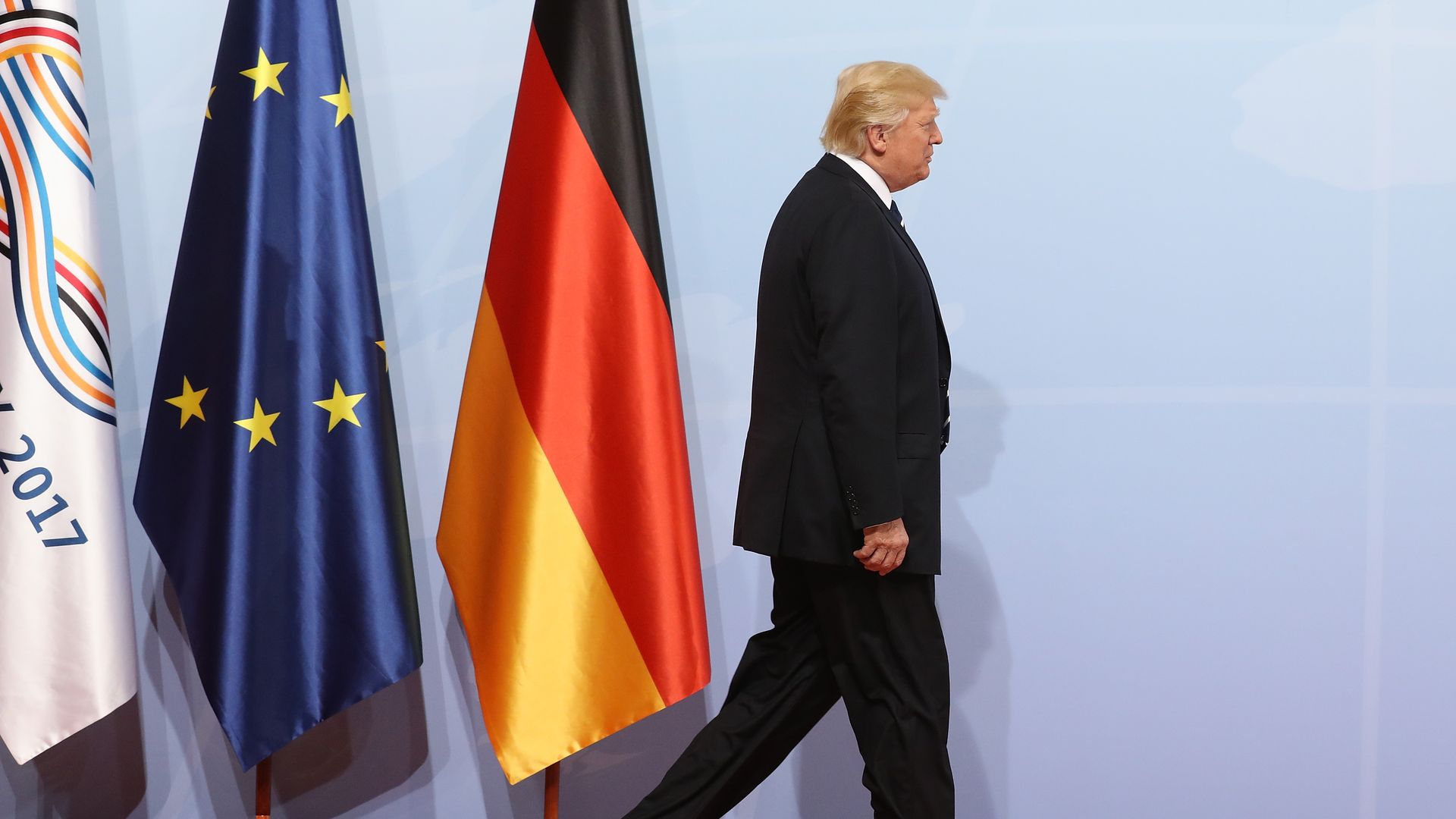 President Trump is scheduled to attend the upcoming G7 summit in Quebec, Canada beginning tomorrow, although he is complaining vociferously about going.
The bottom line: "It will be the most dysfunctional G7 meeting — by a long margin — since its first in 1975. the Europeans, Japanese, and Canadians all feel like they've been wrong footed by the American president on trade." Ian Bremmer of the Eurasia Group tells Axios in his distinctive punctuation style.
"After their collective irritation with the Paris climate withdrawal and the Iran deal withdrawal, they're no longer hiding behind pleasantries."
"Trump's America first isn't isolationist, but it is strongly unilateralist, which stands in direct opposition to the us-led multilateral institutions of the post war order."
"We were already facing major challenges to that order before trump: Brexit, the weakening of Europe more broadly, the rise of china and its creation of new architecture, Russia's willingness to undermine the Americans."
Why it matters: "The Trump administration has piled on and the us-led order has crumbled more quickly than it otherwise would have.  this week's G-zero summit [a leaderless world] will put that on stark display."
Trump's complaints about attending, per The Washington Post:
"[Trump] said Tuesday to several advisers that he fears attending ... may not be a good use of his time because he is diametrically opposed on many key issues with his counterparts — and does not want to be lectured by them."
"Trump ... [believes] the trip is a distraction from his upcoming Singapore summit with North Korean leader Kim Jong Un."
"Trump has griped periodically both about German Chancellor Angela Merkel — largely because they disagree on many issues and have had an uneasy rapport — as well as British Prime Minister Theresa May, whom he sees as too politically correct."
Yes, but: It's still important for Trump to attend so the summit doesn't look like a "whine session," Colin Robertson, vice president at Canadian Global Affairs Institute told HuffPost.
A French official told reporters that allies will not give Trump an ultimatum on tariffs in Quebec because the G7 "isn't the place where you negotiate things like that."
But Canadian Prime Minister Justin Trudeau told a Canadian TV network, "I know we're going to have some very, very frank conversations quite clearly around the table."
Go deeper