Pompeo: Kim Jong-un has confirmed his willingness to denuclearize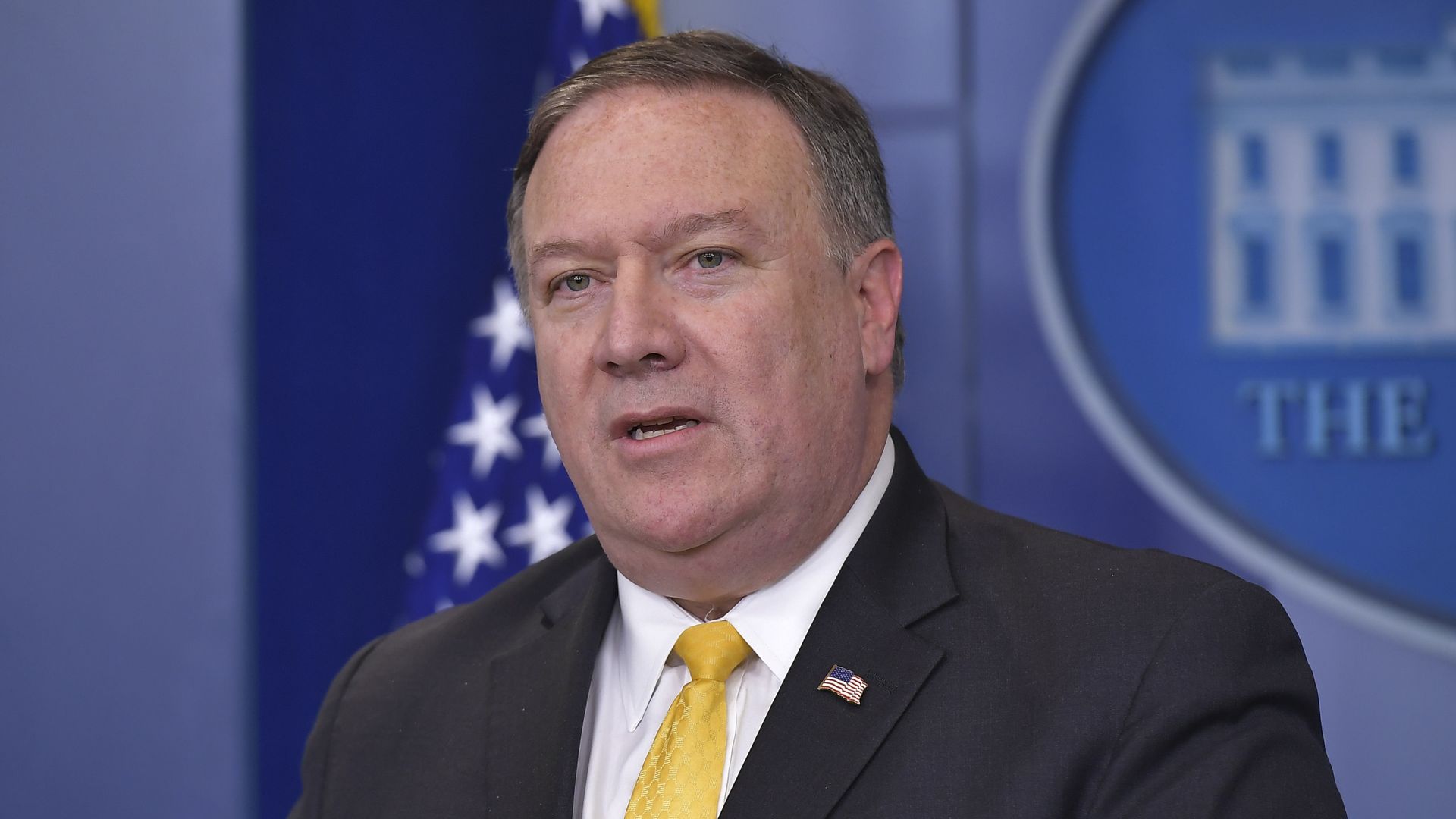 Secretary of State Mike Pompeo stated Thursday that North Korean leader Kim Jong-un has "indicated to me personally that he's prepared to denuclearize, that he understands that the current model doesn't work."
Why it matters: Pompeo said the only acceptable outcome to Tuesday's summit in Singapore is one in which North Korea permanently denuclearizes, and that Kim is open to that outcome. The problem, though, is the two sides don't seem to have reached a consensus on what denuclearization actually looks like.
What's next: Pompeo said he'll be meeting with South Korea and Japan after the summit to coordinate potential next steps, as well as traveling to China and briefing officials there.
More from Pompeo's briefing:
Pompeo just hopes to create a "document" that Congress will sign to guarantee future administrations cannot undo the long-term results from the summit.
On Rudy Giuliani's comment that Kim got "on his hands and knees and begged" for Trump to attend the summit: "Rudy doesn't speak for the administration when it comes to this negotiation and this set of issues." He added that he thinks the comment was "in jest."
Go deeper