Updated Jun 8, 2018 -

World
Caged giants: Why China's Big Tech can't escape the Communist Party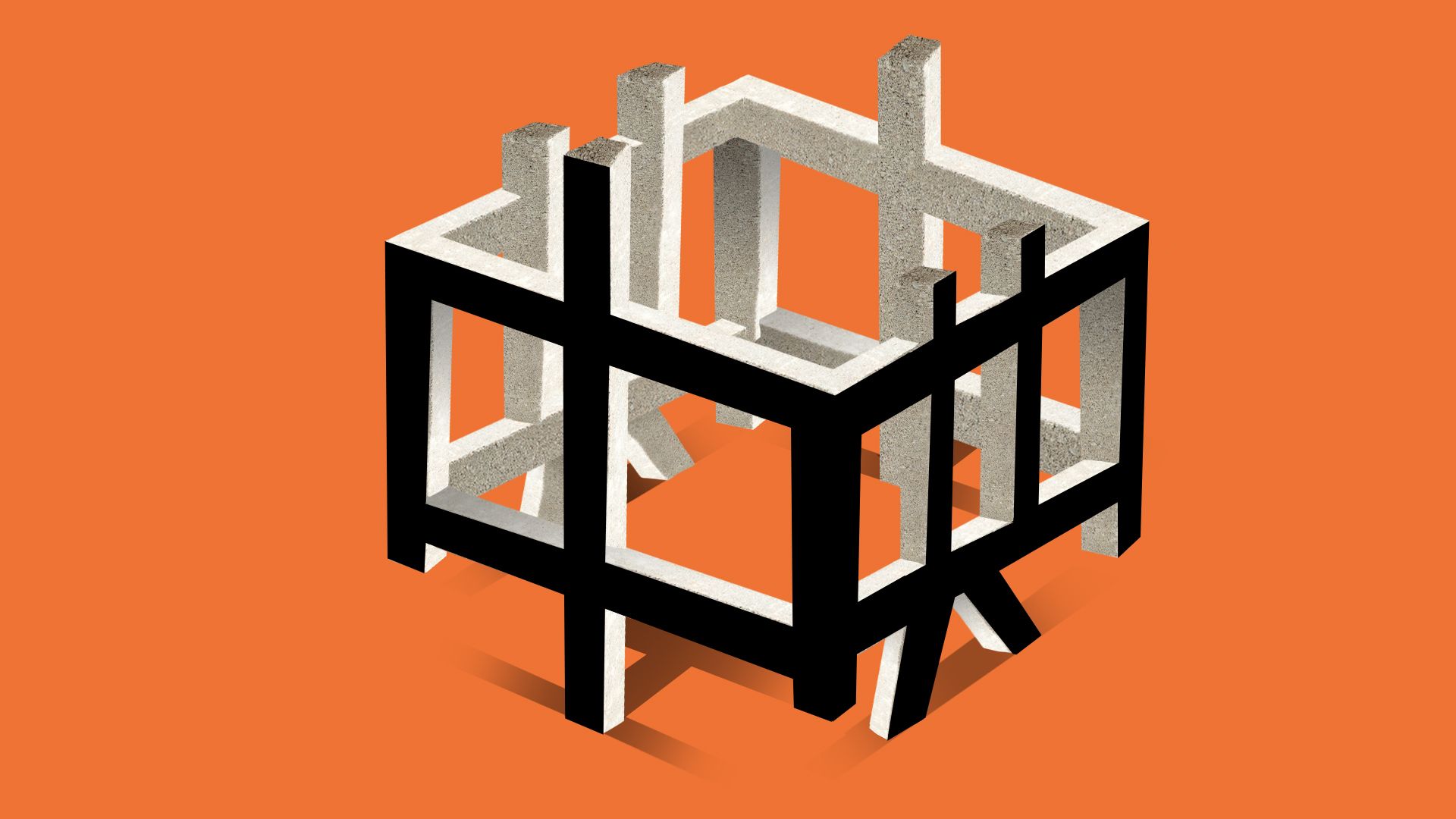 China's biggest tech companies have thrived at home, easily beating out what little foreign competition they face and monopolizing several industries at once — but at a steep cost.
The bottom line: The Chinese government gives its corporate champions nearly unfettered access to the country's 770 million internet users, but that comes with the fear that Chinese President Xi Jinping could make it disappear in an instant. And as China's tech giants get bigger and richer, the Communist Party gets more nervous.
The giants
Alibaba, the Chinese e-commerce giant, has a market cap of close to $530 billion. One of its most lucrative ventures is AliPay — a mobile payment system that has permeated every level of Chinese society, from department stores to local food carts.
Tencent, an internet conglomerate with a market cap of about $510 billion, dominates Chinese social media and online gaming.
Baidu, China's Google, has a market cap of about $90 billion.
Xi's Party, Xi's rules
China's tech darlings have free rein ...
Foreign competitors like Amazon and Facebook face barriers to entry, propped up by the state.
Regulations are lax, tailored to the companies' interests, and allow for the firms to set up monopolies in the market.
But that free rein stops when they attract attention from the Communist Party in one of two ways, says Derek Scissors, an expert on China's economy at the American Enterprise Institute:
They get too big. Tencent, Alibaba and Baidu have all been forced to accept Party representation on their boards because of their sheer size.
They enter strategic sectors. The Party keeps a closer eye on companies that do business in geopolitically strategic industries — like telecommunications or oil — than it does for firms involved in e-commerce or online gaming. But Alibaba and Tencent are beginning to expand into those sensitive industries — finance, for example — and attract even more Party attention.
The Party has already demonstrated its willingness to go to lengths to maintain control over Chinese commerce.
The chairman of multi-billion dollar insurance company Anbang, Wu Xiaohui, was swiftly charged with fraud and sentenced to 18 years in prison as part of a Party crackdown on risky corporate spending.
Chinese billionaire Wang Jianlin, head of the real estate conglomerate Wanda, turned heads when he announced he was selling off international assets and focusing on domestic investments. "The striking U-turn [was] the result of pressure from the Chinese government and the need to pay off debts amassed during years of overseas expansion," CNN Money reports.
The kicker: The level of assistance that these Chinese firms get is not so different from the extent to which the U.S. government protects a company with strategic significance like Boeing, says Scissors.
The difference is that Chinese corporations have to deal with real threats. "It's not fear like, 'Oh, the president tweeted something negative about my company.' They have real fear, like men with guns fear."
Sign of the times: Alibaba's CEO Jack Ma recently bought Hong Kong's independent newspaper, the South China Morning Post, "essentially as an insurance policy," Scissors says. It's a show of loyalty to the Party to buy out a leading media voice, he says, and, since the purchase, experts have been concerned about the Post's credibility.
What to watch
The big question: Can China's tech companies dominate the world, just like they have the Chinese market?
The quick answer: These companies are "like a species that developed on an island that's far away from everything else and uniquely adapted to fit local circumstances without much outside competition," says Martin Chorzempa, a China expert at the Peterson Institute for International Economics. Scaling their business models for global success will present big challenges.
Two such challenges are combating tougher regulations in the West — something Chinese firms are unprepared for — and competing for consumers with foreign companies on foreign turf, Ruomeng Wang, a China specialist at the market research firm IHS Markit, tells Axios.
Go deeper