The U.K. government's internal battle over a Brexit "backstop"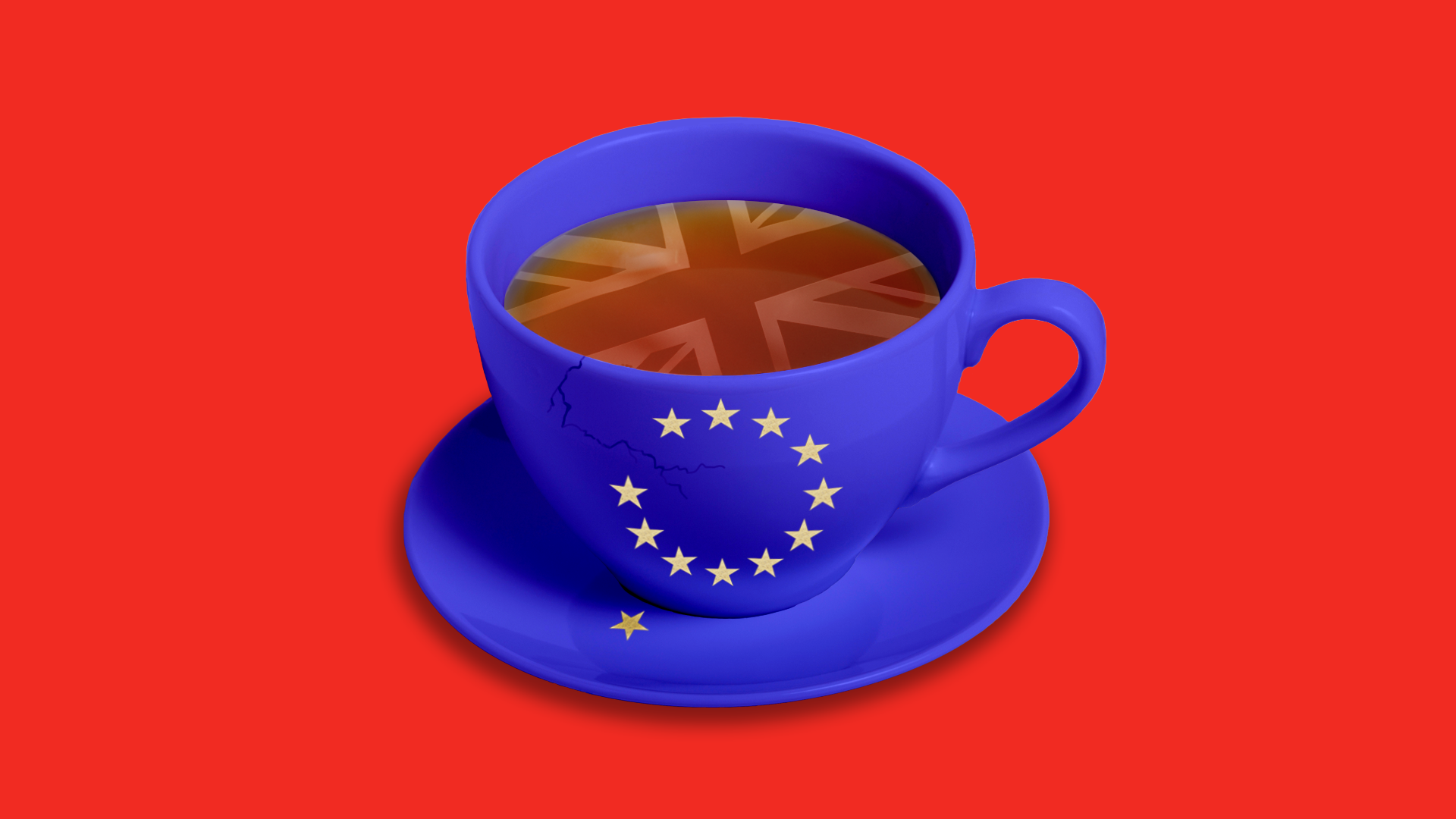 The last 24 hours have seen the British government waging an internal war over Brexit — and, once again, it's forced Prime Minister Theresa May to face off with the pro-Brexit wing of her Conservative Party, led by Brexit Secretary David Davis.
What's at issue: The latest battle has been over the legal wording of a "backstop" trade deal after the U.K. leaves the EU. Conservatives pushing for a hard Brexit want that backstop time-limited, fearing that May's preferred option of an indefinite solution — a supposed requirement for the EU — could leave the U.K. permanently attached to Europe.
Once again, the issue centers on the border between Northern Ireland (a constituent of the U.K.) and Ireland. When the U.K. officially exits the EU on March 29 next year, it's unlikely that the two will have worked out a comprehensive trade and customs solution. As a result, there is an agreed upon transition period to keep them economically aligned through December 2020. But should a deal still not be reached by that point, a "backstop" solution is needed in order to avoid a highly controversial hard border between Northern Ireland and Ireland.
The problem: Brexiteers, those Conservatives who want a hard Brexit, are concerned that the "backstop" could remain in place indefinitely, essentially pushing off the effective date of the U.K. separating itself from the EU's economic rules. But May doesn't want to back herself into a corner — and the EU has also signaled that it may reject any "backstop" proposal with an end date.
The latest: May and Davis have publicly faced off over the last day on the issue — with rumors bubbling that that Davis may resign — but ultimately released a "backstop" proposal this morning with a December 2021 end date. That led Brexiteers to claim victory, saying that May had backed down on the issue.
What's next: It's up to Europe as the document now heads to the EU for inspection. While rejection is possible, it's just as likely that Brussels will view the time limit's deferential language as acceptable.
Go deeper