What they're saying: The bipartisan bashing of Trump's ZTE deal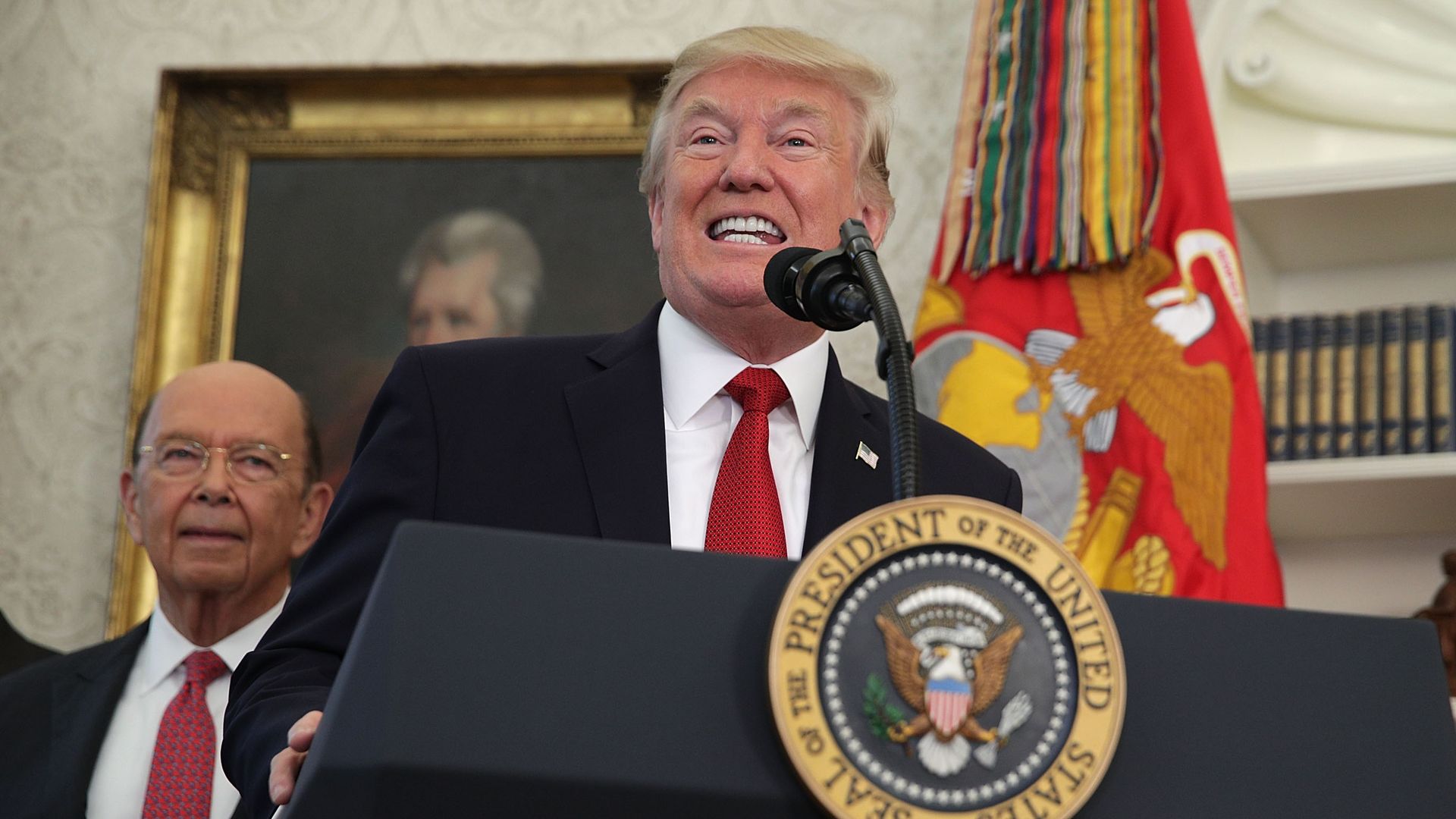 The Trump administration's $1 billion penalty deal with Chinese telecom giant ZTE — which has repeatedly violated U.S. sanctions against Iran and North Korea and is seen by the Pentagon as a threat to national security — has some in Congress fuming.
Why it matters: President Trump has consistently promised to be a hardliner on China, but several lawmakers from both sides of the aisle argue the administration's willingness to cut a deal with ZTE shows a flagrant disregard of the advice given by Trump's intelligence and defense officials in return for an on-again, off-again pursuit of a trade deal with China.
Be smart: Lawmakers also worry the deal points to a larger concern — that Trump's tough talk on global trade is simply tough talk, and that his true actions show he's easily convinced to back down at the first sign he can cut a deal and tout it as a political win.
What they're saying
Rep. Adam Schiff (D-CA): "Is the President so desperate for a deal — any deal — that he is willing to put Chinese jobs ahead of our national security".
Sen. Mark Warner (D-VA): "[U]nless the Trump Administration plans to open an FBI counter-intel field office inside the company, Beijing is about to get one heck of a deal on a backdoor into US telecom networks."
Sen. Bob Menendez (D-NJ): "The Trump #

ChinaFirst

policy strikes again. Cuts a deal with ZTE to save Chinese jobs and gets nothing for our economy ... He's tougher on Canada than he is on Chinese currency manipulation".
Go deeper