Trump says media has been "vicious" to Melania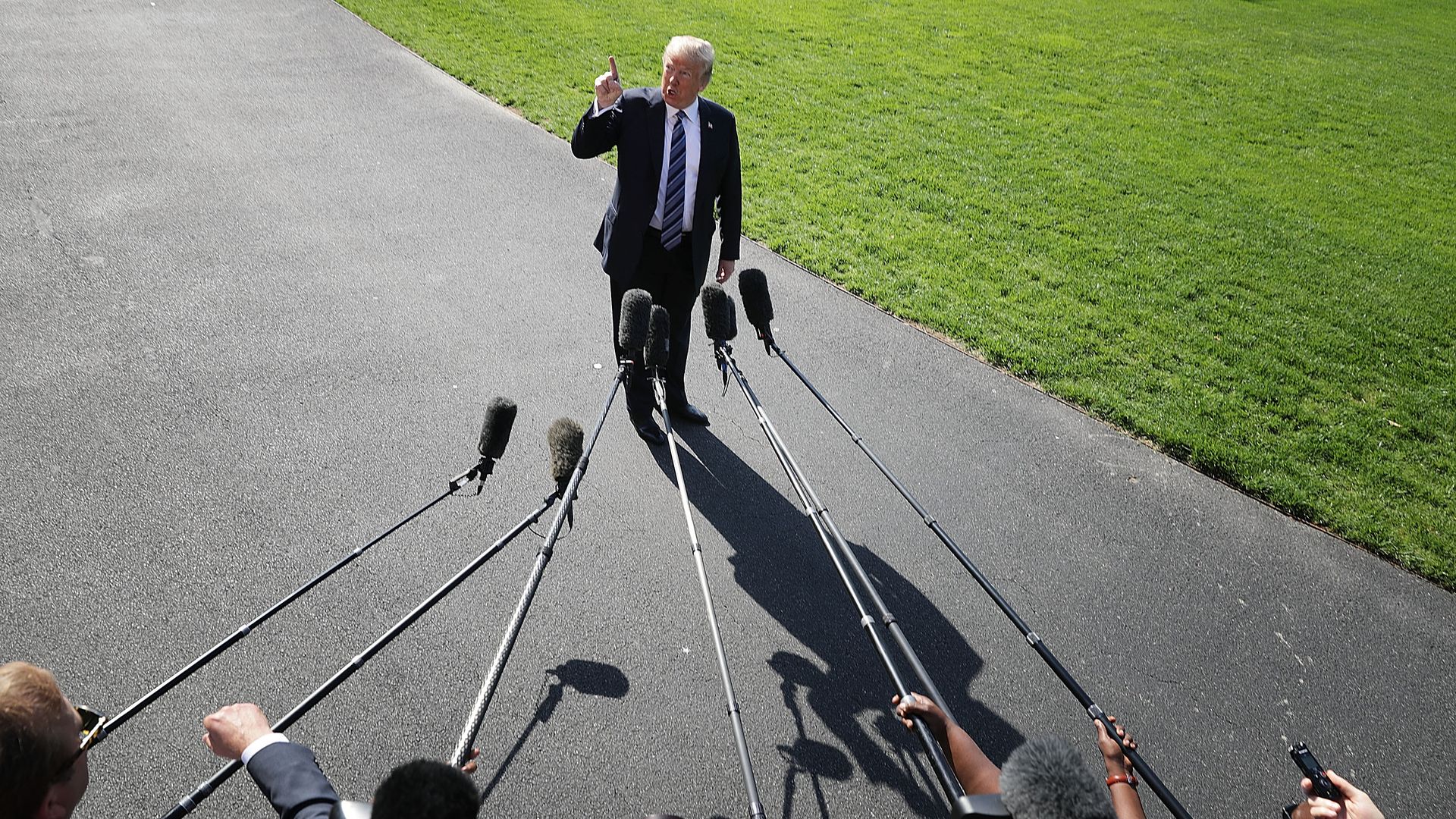 President Trump tweeted this morning that the media had been "so unfair, and vicious" to First Lady Melania Trump, claiming that four reporters spotted her in the White House "walking merrily along to a meeting" but ignored it "because it would hurt the sick narrative that she was living in a different part of the world, was really ill, or whatever."
Big picture: Melania appeared in public for the first time in weeks on Monday evening, and her absence had led to much speculation — and some conspiracy theories — despite the White House explanation that she was recovering from kidney surgery. "During her recovery from surgery they reported everything from near death, to facelift, to left the W.H. (and me) for N.Y. or Virginia, to abuse. All Fake, she is doing really well!" Trump tweeted.
Go deeper