White House accuses "vast majority" of Eagles team of abandoning fans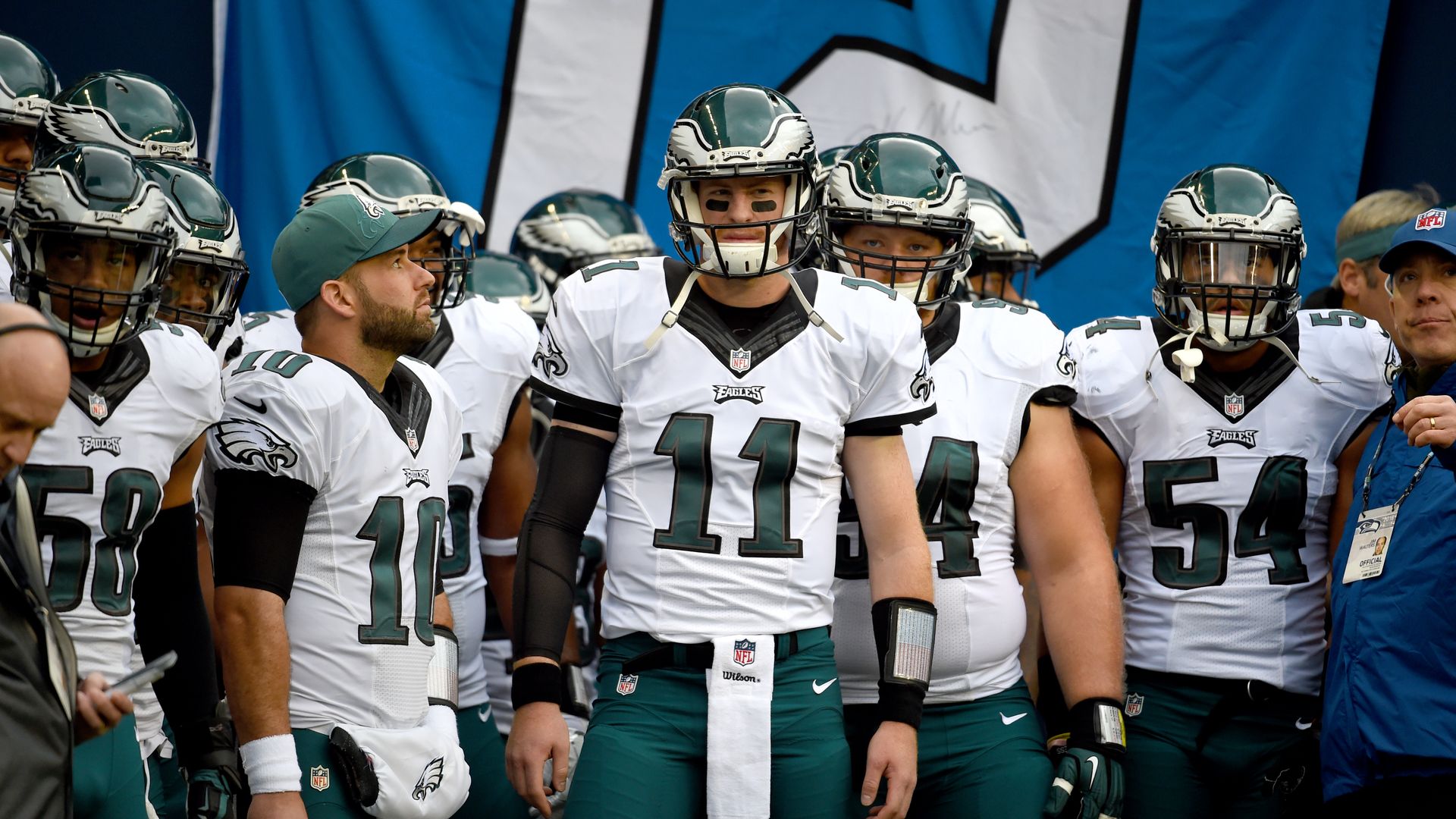 The White House accused Philadelphia Eagles players of abandoning a "vast majority" of their fans in a statement from Press Secretary Sarah Sanders Tuesday, after the team notified them a "tiny handful" of representatives would not make the White House visit.
Why it matters: This is the latest example of President Trump lashing out at an NFL organization for protesting on the field. Last night, Trump announced that the Eagles would not be attending the traditional Super Bowl celebration because they "disagree" with his insistence that players stand for the national anthem.
The details: Sanders said in the statement that 1,000 fans were initially scheduled to attend the Eagles' celebration, along with 81 individuals from the team. Now the White House plans to "celebrate America" instead.
This is the second team Trump has disinvited to the White House. In September, he revoked an invitation to the Golden State Warriors after some players and coaches spoke against the administration.
Timing: All of this comes less than two weeks after the NFL announced a new policy requiring players on the field to stand while the national anthem is played.
Go deeper