What they're saying: Eagles players react to canceled White House event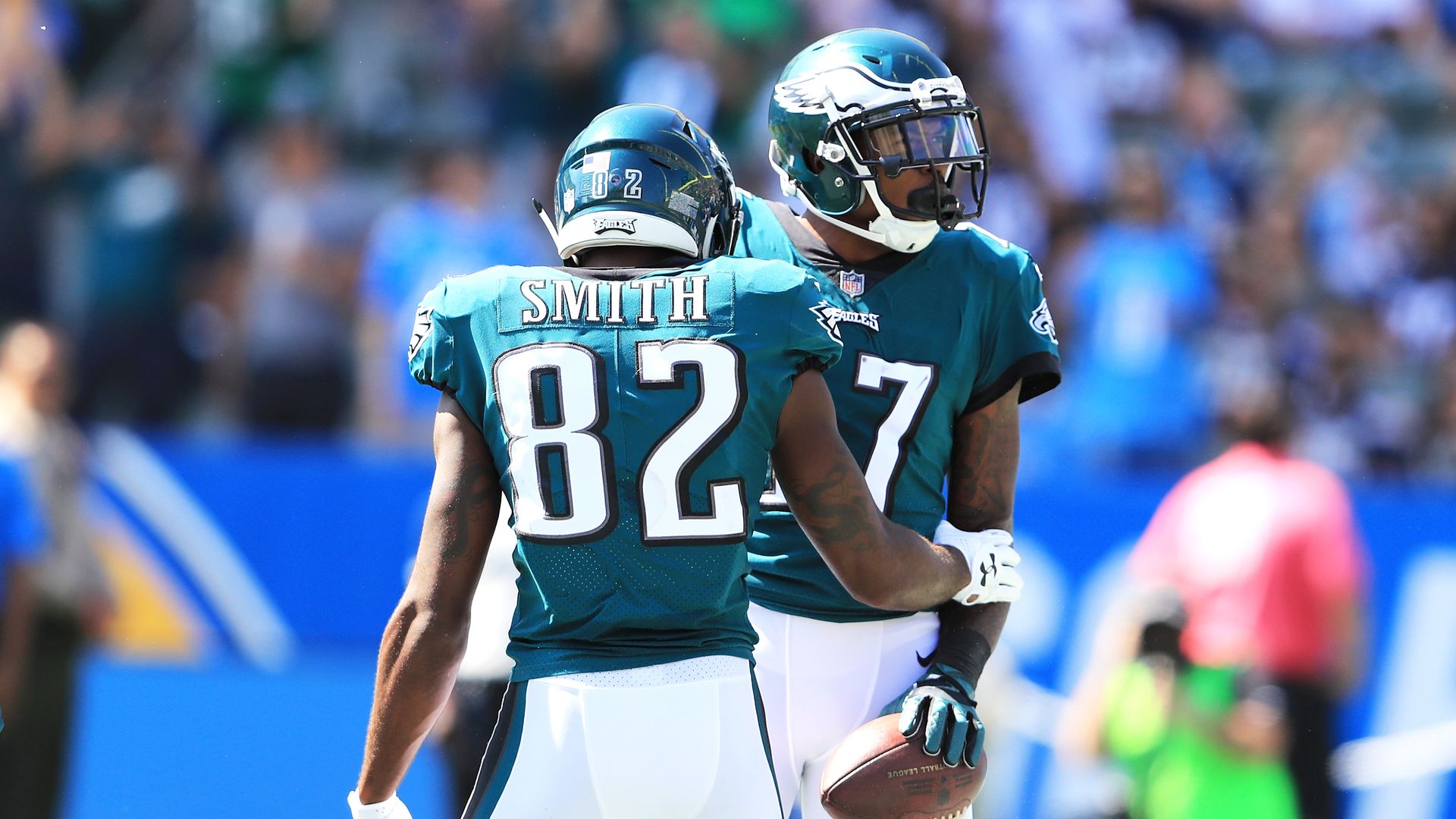 Several Philadelphia Eagles players, the Philadelphia Mayor, and other prominent figures have criticized President Trump for canceling the Super Bowl champions' celebration at the White House last minute. The White House is blaming the team for the canceled meeting, saying the Eagles tried to reschedule at the last second to a time that the president was out of the country.
The big picture: Originally, Trump said he canceled the meeting because the players "disagree" with his insistence that they stand for the national anthem — but not one Eagles player knelt during the national anthem for the entirety of the season. Sarah Sanders later accused the Eagles of "pulling a political stunt" in her Tuesday briefing.
What they're saying
Former Eagles wide receiver Torrey Smith, who had previously announced that he would not attend the event due to Trump's history of disrespect toward women and minorities, criticized Trump's statement on Twitter:
Former linebacker Jeremiah Trotter tweeted, "Don't Matter most of the guys weren't going anyway!"
Malcolm Jenkins, a safety, released a statement defending the reputation of the team, their social activity, and the fact that none kneeled during the national anthem. He added that the White House's decision to cancel the event "was made to to lie, and paint a picture that these players are anti-American, anti-flag and anti-military."
Tight end Zach Ertz tweeted about Fox New's coverage of the cancelled event, which included footage of Eagles players kneeling during prayer, which out of context looked as if they were kneeling during the national anthem:
What others are saying:
Philadelphia Mayor Jim Kenney tweeted that he is "proud of the Eagles on & off the field" and that "disinviting them only proves the President is not a true patriot."
Former NFL star Cris Carter tweeted, "President Obama should invite the Eagles to his house for a barbecue."
Reggie Bush also had a reaction:
Go deeper