The NFL gave an inch. Trump took a mile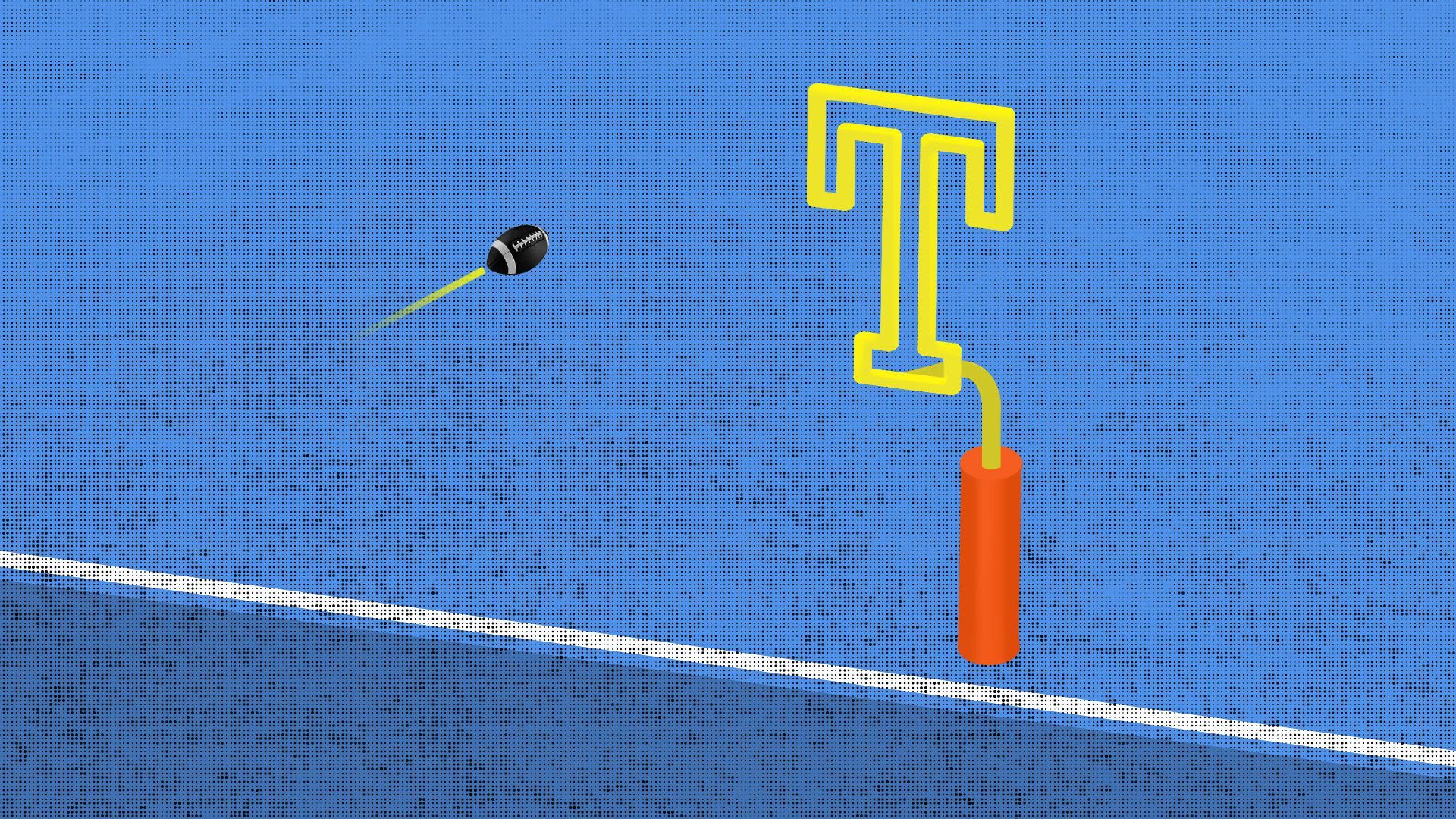 President Trump has showed the NFL what happens when you cave to his culture war demands, taking on the Philadelphia Eagles even though none of the team's players kneeled during the National Anthem.
Why it matters: This president is willing to wage culture wars his predecessors wouldn't touch.
The tale of the tape:
September 2017: Trump seizes on kneeling as a political issue during the Alabama special Senate election. "Wouldn't you love to see one of these NFL owners, when somebody disrespects our flag, to say, 'Get that son of a b*tch off the field right now. Out. He's fired. He's fired!'"
October 2017: NFL owners sense they're on the losing side of the equation, and urge each other and players in a secret meeting to crack down on the kneelers.
May 2018: The NFL caves to Trump, announcing penalties for any team whose players kneel or protest on the field during the National Anthem.
Yesterday: Trump turns his ire on the Eagles. "They disagree with their President because he insists that they proudly stand for the National Anthem, hand on heart," he said in a statement.
Today: Trump uses the ceremony originally scheduled for the Eagles to play the National Anthem and "God Bless America," and the White House sends out a statement accusing the team of abandoning its fans.
P.S. As the NYTimes' Ken Belson reminds, Eagles owner Jeffrey Lurie warned the other owners at the time about the futility of appeasing Trump:
"Don't pander to the president, he said, by clamping down on the players. Work with the players and tune out the noise. The president will do what he does regardless. 'We've got to be careful not to be baited by Trump or whomever else,' he said at the meeting. 'We have to find a way to not be divided and not get baited.'"
The bottom line: The NFL is now learning — with Lurie's Eagles bearing the brunt of the blow, despite his warnings —  that Trump has no interest in gracefully accepting surrender in the culture wars.
Go deeper