Putin brags of close Trump relationship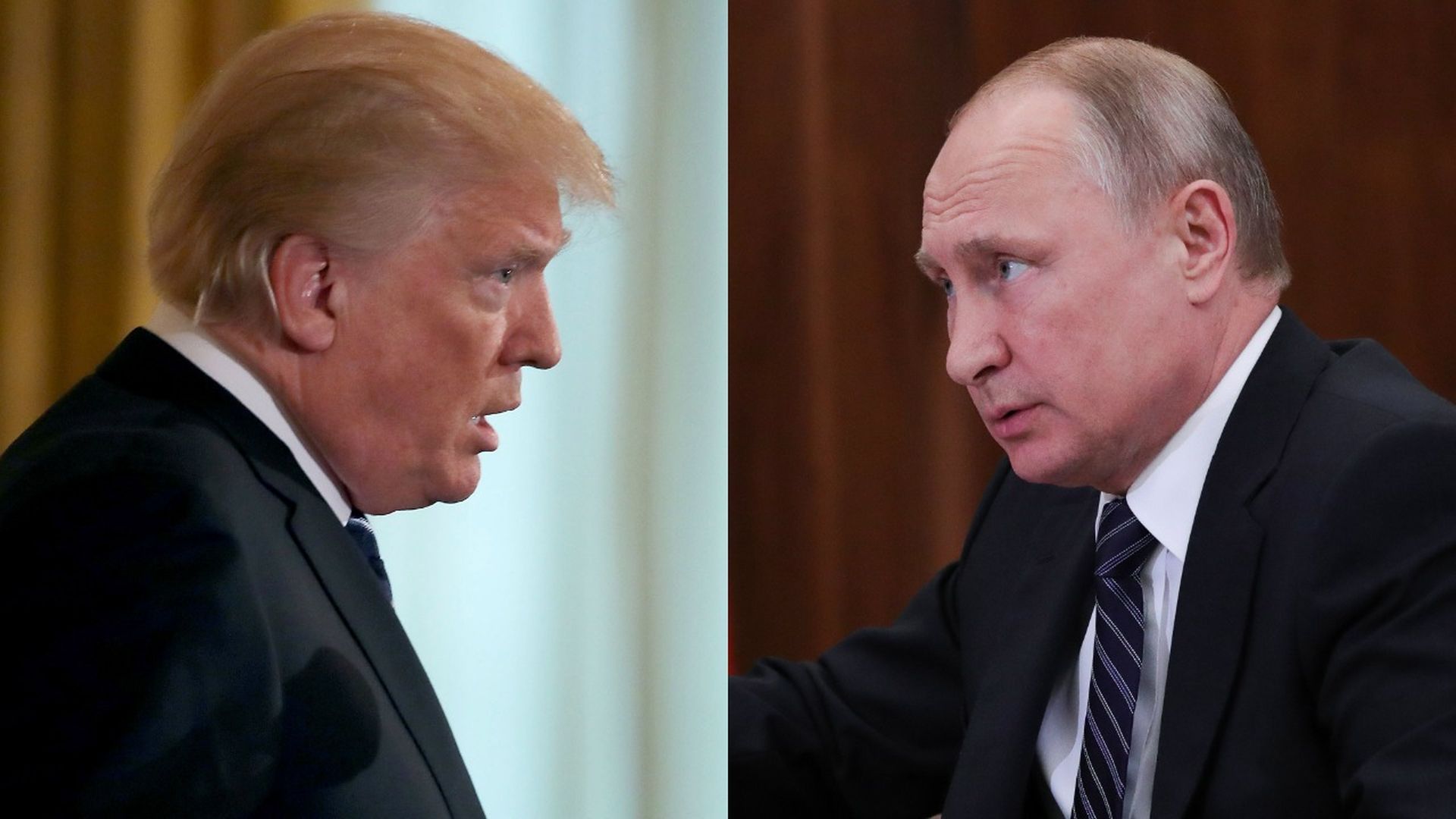 Russian President Vladimir Putin tells Austrian TV that he and President Trump have a close working relationship, although it's complicated by U.S. politics.
"You should ask our colleagues in the United States. In my opinion, this is the result of the ongoing acute political struggle in the United States. Indeed, Donald Trump and I have, firstly, met more than once at various international venues and secondly, we regularly talk over the phone."
Interviewer: "You and Donald Trump talk so nicely over the telephone, but Trump has been President for a year and a half and there still has not been a bilateral summit between you, in contrast to Bush and Obama with whom you met within the first six months of their presidencies. Why is it taking so long?"
Putin: 
"Our foreign affairs departments and special services are working fairly well together in areas of mutual interest, above all in the fight against international terrorism. This work is ongoing."
"As for personal meetings, I think that the possibility of these meetings depends to a large extent on the internal political situation in the United States...."
"In a recent telephone conversation, Donald said he was worried about the possibility of a new arms race. I fully agree with him."
"[W]e will do all we can to ease tensions on the Korean Peninsula. So of course we pin great hopes on the personal meeting between President Trump and North Korean leader Kim Jong-un, because mutual claims have gone way too far."
P.S... Putin is challenged on the head of the Internet Research Agency, which was behind much of the effort to sway western elections in recent years:
Interviewer: "These so-called troll factories are owned by Yevgeny Prigozhin – you know him very well, he is referred to as "Putin's chef", since he caters for all your guests. Is it good that a person who maintains such close relations with the Russian leadership is managing troll factories?
Putin: "You have just said that Mr Prigozhin is referred to as "Putin's chef". Indeed, he runs a restaurant business, it is his job; he is a restaurant keeper in St Petersburg. But now let me ask you: do you really think that a person who is in the restaurant business, even if this person has some hacking opportunities and owns a private firm engaged in this activity – I do not even know what he does – could use it to sway elections in the United States or a European country? Could it be that the media and political standards in the countries of the consolidated West have been driven down to such a low level that a Russian restaurant keeper can sway voters in a European country or the United States? Isn't it ridiculous?"
Go deeper