McConnell cancels bulk of August recess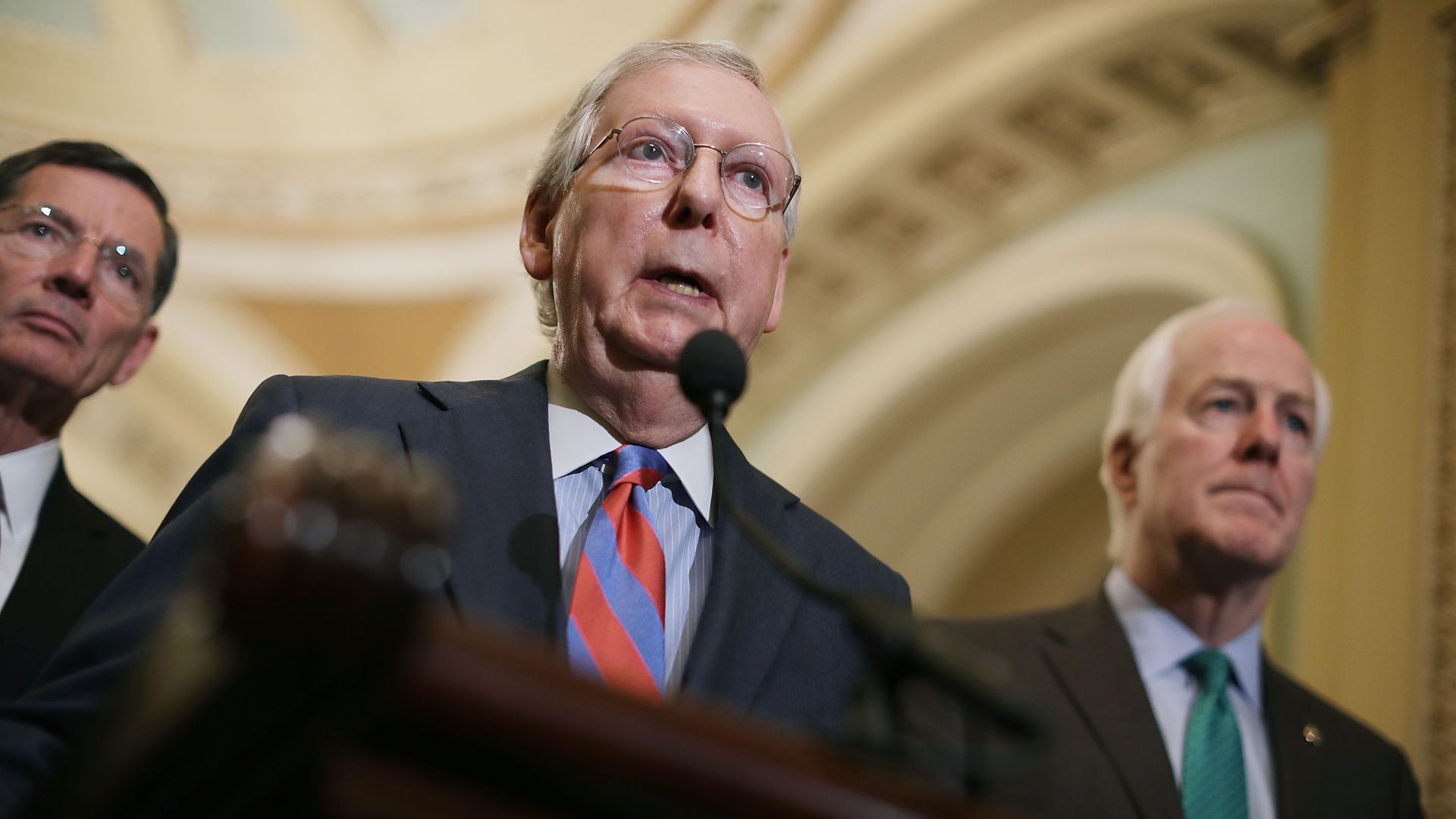 Senate Majority Leader Mitch McConnell announced Tuesday he is cancelling most of the August recess due to "the historic obstruction by Senate Democrats of the president's nominees, and the goal of passing appropriations bills prior to the end of the fiscal year."
Why it matters: August is a crucial month for campaigning ahead of the midterm elections, and vulnerable Democrats will likely criticize McConnell for forcing them to lose time with their constituents. However, it is expected that senators will have at least a state work period during the first full week in August before returning for the rest of the month.
Go deeper