China dangles U.S. farm goods purchase if Trump drops tariffs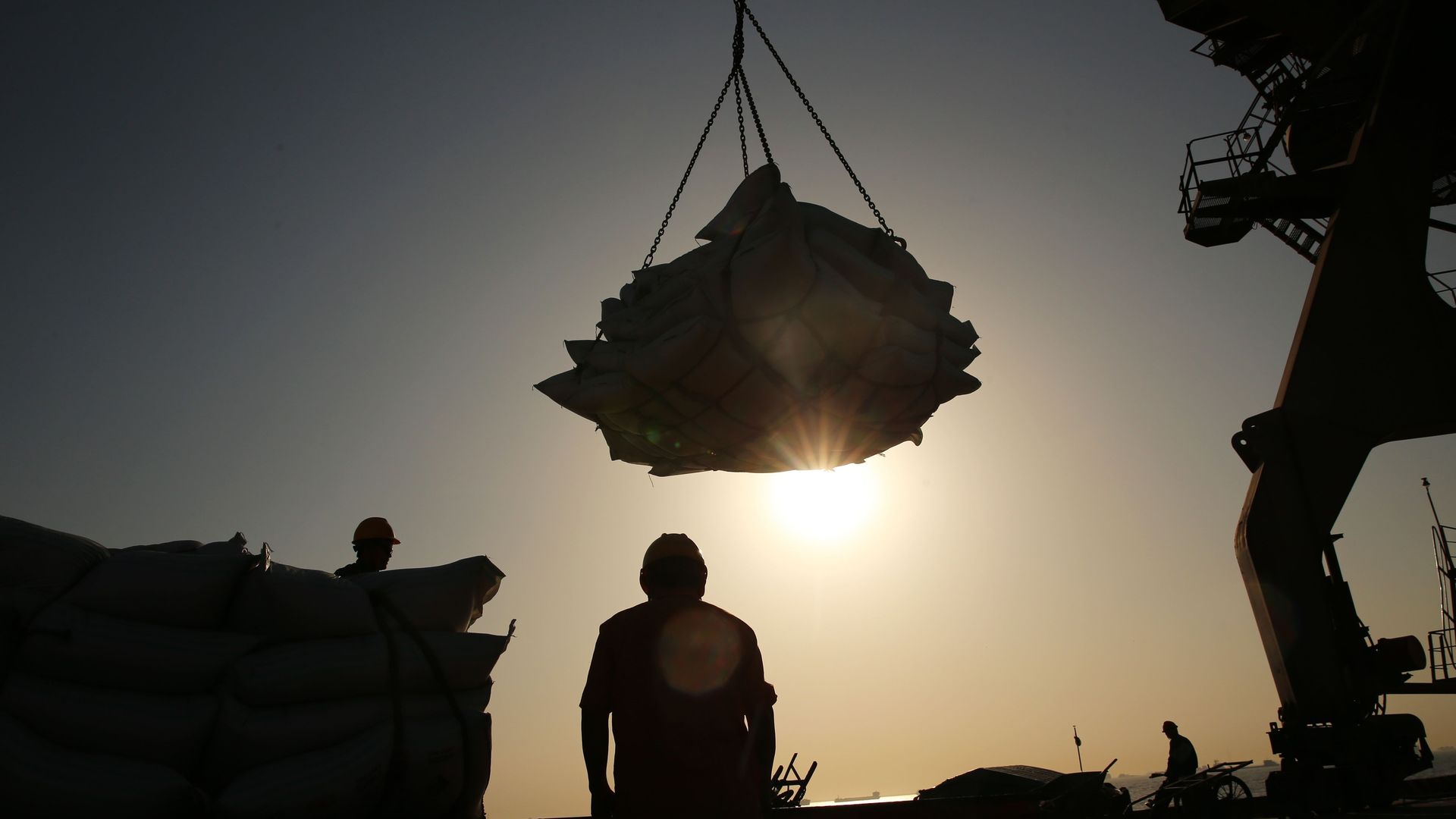 Chinese negotiators have presented the U.S. with a deal through which China buys $70 billion worth of American farm and energy products if the Trump administration drops the threat of tariffs, the Wall Street Journal reports, citing sources familiar with the latest talks.
Why it matters: It's a tempting offer, as farmers are a crucial component of Trump's voter base. China proposed tariffs on U.S. soybeans and sorghum as a political move to hit the heart of Trump country. Still, U.S. officials are highly skeptical of the offer, reports the Journal.
Go deeper