British PM to Trump: tariffs are unjustified, disappointing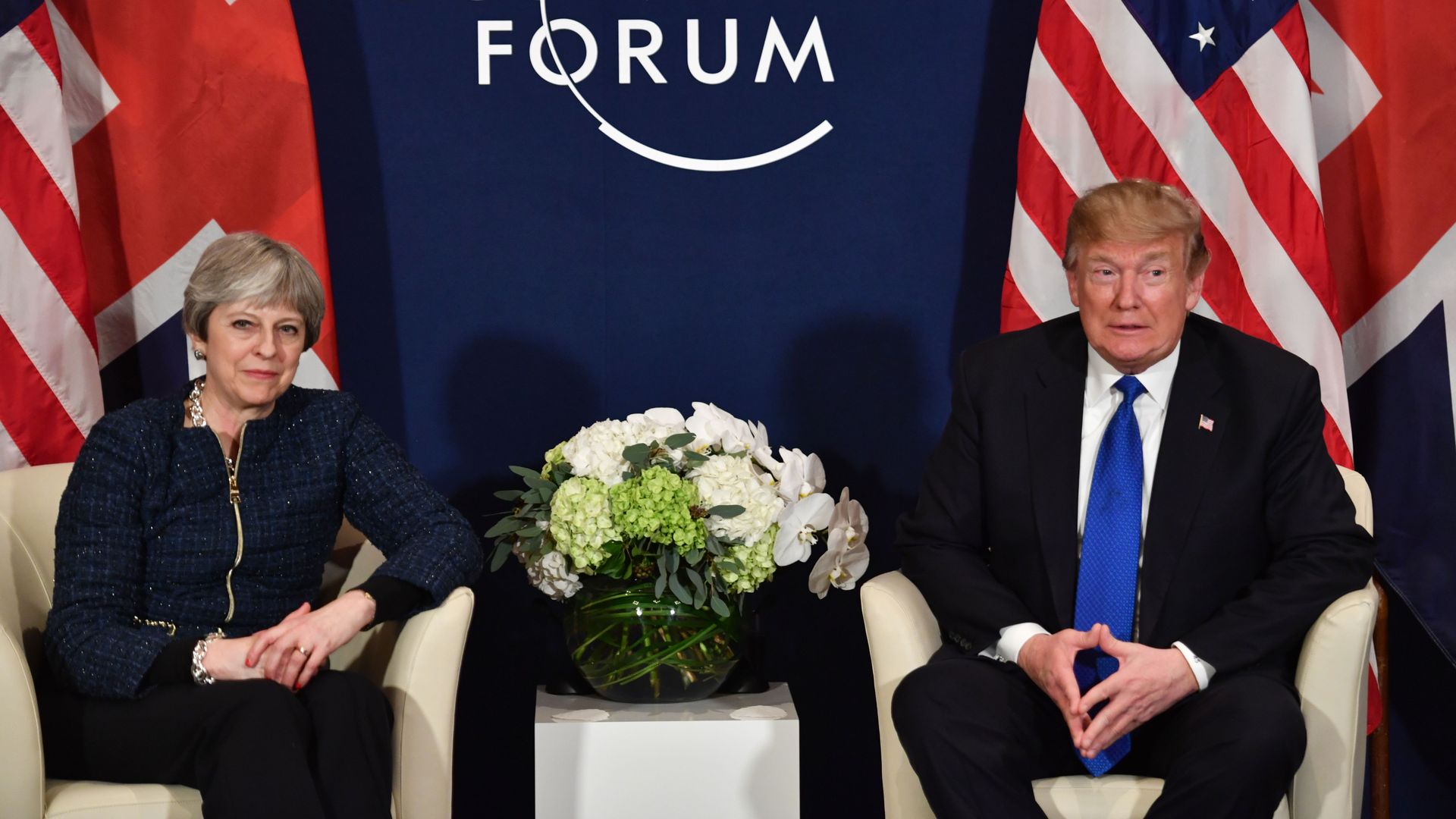 British Prime Minister Theresa May told President Trump over the phone earlier today that the tariffs on EU steel and aluminum are "unjustified" and "deeply disappointing," according to a statement by a Downing Street spokesperson.
Big picture: Following Trump's announcement of new tariffs on Mexico, Canada and the EU last week, the EU retaliated with their own targets on Harley Davidson motorcycles and Kentucky bourbon — adding yet another Trump trade war.
An excerpt from the British statement on the call:
"The Prime Minister raised the US decision to apply tariffs to EU steel and aluminium imports, which she said was unjustified and deeply disappointing. The Prime Minister said the US, UK and EU are close national security allies and we recognise the importance of the values of open and fair trade across the world. The Prime Minister also underlined the need to safeguard jobs that would potentially be affected by the decision. They agreed to discuss this and wider issues of free and fair global trade further at the G7 summit later in the week."
The White House statement from the call:
"President Donald J. Trump spoke today with Prime Minister Theresa May of the United Kingdom.  The two leaders discussed the upcoming summit between the United States and North Korea in Singapore.  President Trump also called for a new and comprehensive deal that addresses all aspects of Iran's destabilizing behavior, including in Yemen and Syria.  The President further underscored the need to rebalance trade with Europe and expressed hope for a Brexit deal that does not increase tensions on the Northern Ireland border.  Both leaders discussed their goals for the upcoming G7 Summit in Canada, and look forward to the President's visit to the United Kingdom in July."
Go deeper