New HIV vaccine test shows promise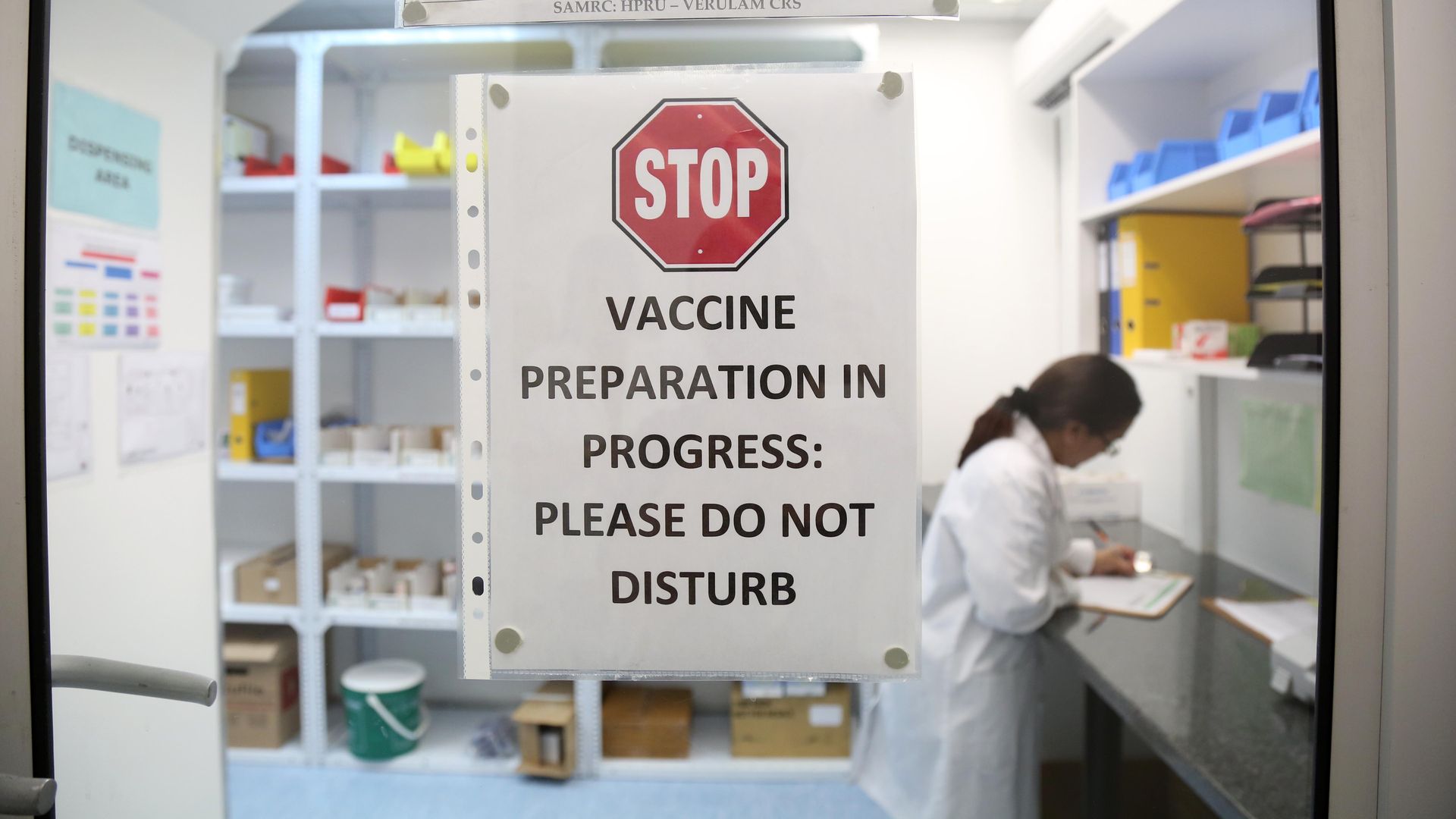 A research team says they have developed a trial HIV vaccine that is able to neutralize dozens of strains of the virus from around the world in animals, according to a new study published in Nature Medicine Monday. The vaccine, the product of a team at the National Institutes of Allergy and Infectious Diseases (NIAID), targets a peptide in the virus' entry machinery.
Why it matters: Great strides have been made in improving the lives of those infected with the HIV virus — nearly 37 million people around the world — but researchers have been unable to develop an effective vaccine. Also, the rate of transmission remains high.
"One of the last holy grails of HIV research is the development of an HIV vaccine."
— Anthony Fauci, director, NIAID
"I would classify this as a breakthrough paper re: identifying an important new approach to an HIV vaccine. Yes, it needs additional work. Yes, it may not be the full solution. But, it induces antibodies that do not need to undergo lots of somatic hypermutation and offers a way to be a potential basic component toward the development of a neutralizing vaccine to HIV."
— Larry Corey, professor of medicine, University of Washington; former president, Fred Hutchinson Cancer Research Center
The background: The effects the HIV virus has on infected patients have been lessened via antiretroviral treatments, but production of a vaccine has proven elusive so far. Key reasons for this include the virus' outer structure, which allows it to hide from the immune system and because the virus mutates quickly.
What they did: The team based the study on its 2016 findings that pointed to vulnerability in the last 8 amino acids of the fusion peptide (FP), which is part of the spike on the surface of HIV used to enter human cells. They saw this as a target for a vaccine. (FPs are targeted in other types of viral vaccine trials, like those for dengue fever and influenza).
What they found:
The scientists developed a multitude of proteins called immunogens designed to activate immune response and tested them in mice to determine the most effective one. This first generation neutralized up to 10% of HIV-1 strains.
They paired this with a replica of the HIV spike in different combinations, and tested these in mice. One of these in the second generation neutralized up to 31% of viruses from the panel of 208 HIV strains.
Based on their analyses, the scientists adjusted the vaccine regimen and tested it in guinea pigs and monkeys. These tests also yielded antibodies that neutralized a substantial fraction of HIV strains.
Georgia Tomaras, director of research at Duke Human Vaccine Institute, says that the trial suggests that it's a "very promising target for HIV vaccine development."
What's next: After further development of the vaccine, NIAID hopes to begin a preliminary human trial in the second half of 2019.
"Our current results provide proof of principle that neutralizing antibodies to diverse strains of HIV can be induced. Future work is aimed at improving both the consistency and potency of the antibody... We look forward to developing a candidate vaccine that can be tested in human clinical studies."
— John Mascola, NIAID study author
Go deeper