Malaysia reconsiders debt-busting Chinese projects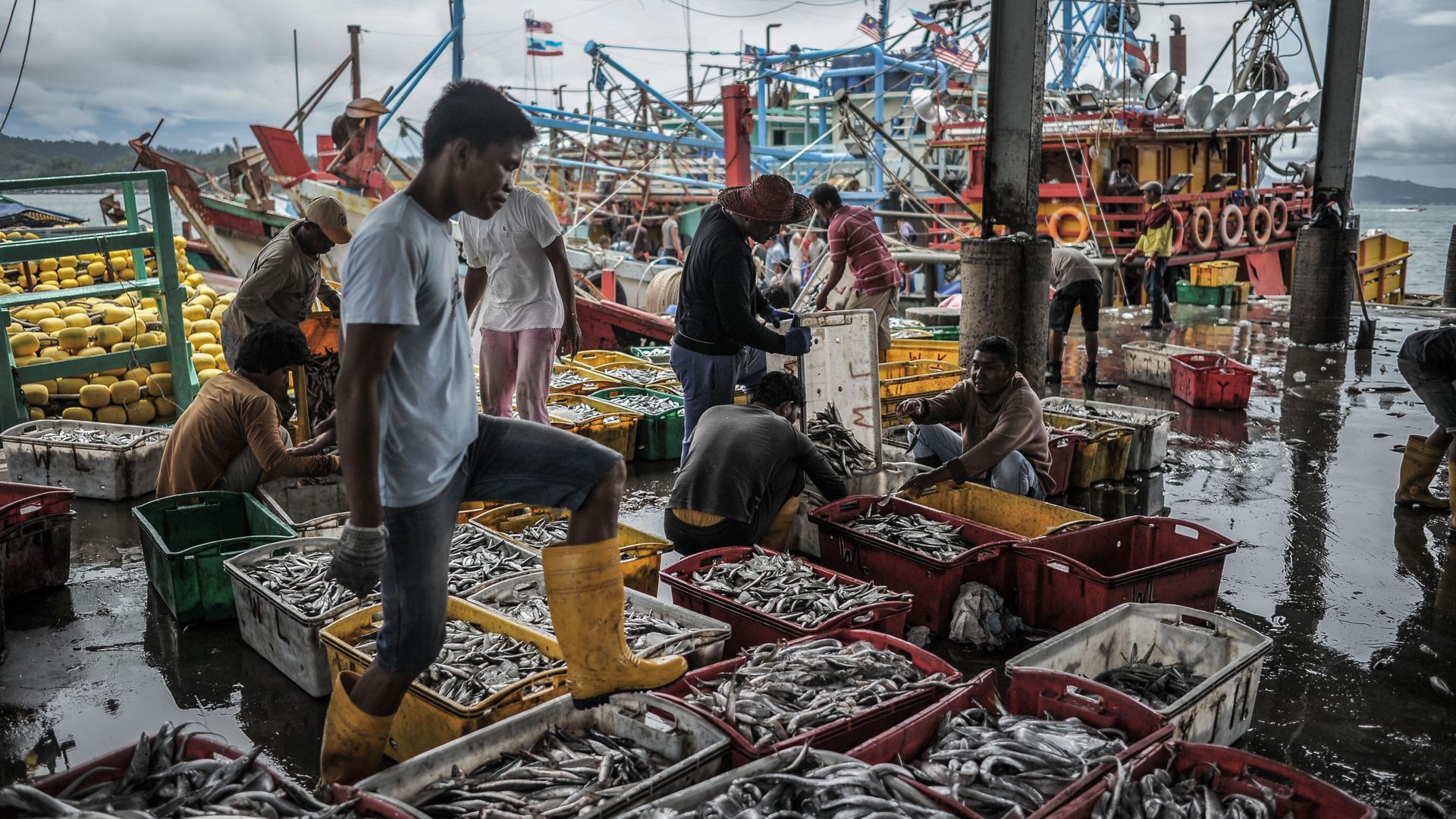 Malaysia made headlines, and raised eyebrows, last week by announcing it would use crowd-funding to help pay down the crippling national debt. But another move could have much bigger implications — renegotiating big infrastructure contracts with China.
The bigger picture: China's debt-trap diplomacy is spreading across Asia and Africa. Beijing offers attractive, expensive projects to countries that need infrastructure, then leverages debt for influence.
The backdrop: Malaysia is caught under a $250 billion pile of debt. The country has not revealed what portion of that is owed to China, but Beijing's $14 billion railway and a $1.2 billion oil and gas pipeline — among other projects — contribute to the debt, reports the South China Morning Post.
Prime Minister Mahathir Mohamad, Malaysia's newly-elected leader, is scrapping a Singaporean project worth billions that would have built a high-speed rail link to Kuala Lumpur. He told reporters the project was "not beneficial" given the cost, per CNN Money. That could set a precedent for how he deals with China.
Mahathir also hopes to re-negotiate the Chinese rail project, he told the Financial Times in an interview.

One of the contract's terms his government takes issue with is that "payments are tied to a timeline stipulated in the contract, not based on completed work," per the Nikkei Asian Review.
China has not officially responded, but an editorial in the state-run Global Times newspaper reads, "Chinese-funded projects are not a gift that Kuala Lumpur can refuse without compensation."
What's next: Chinese infrastructure projects carry economic benefits, but they come with long-term commitments. When countries like Angola and Venezuela can't pay, China squeezes them in other ways. It will be interesting to see if Beijing shows flexibility or plays hardball in Malaysia's case.
Go deeper