Economists fear a recession could be on the horizon in 2020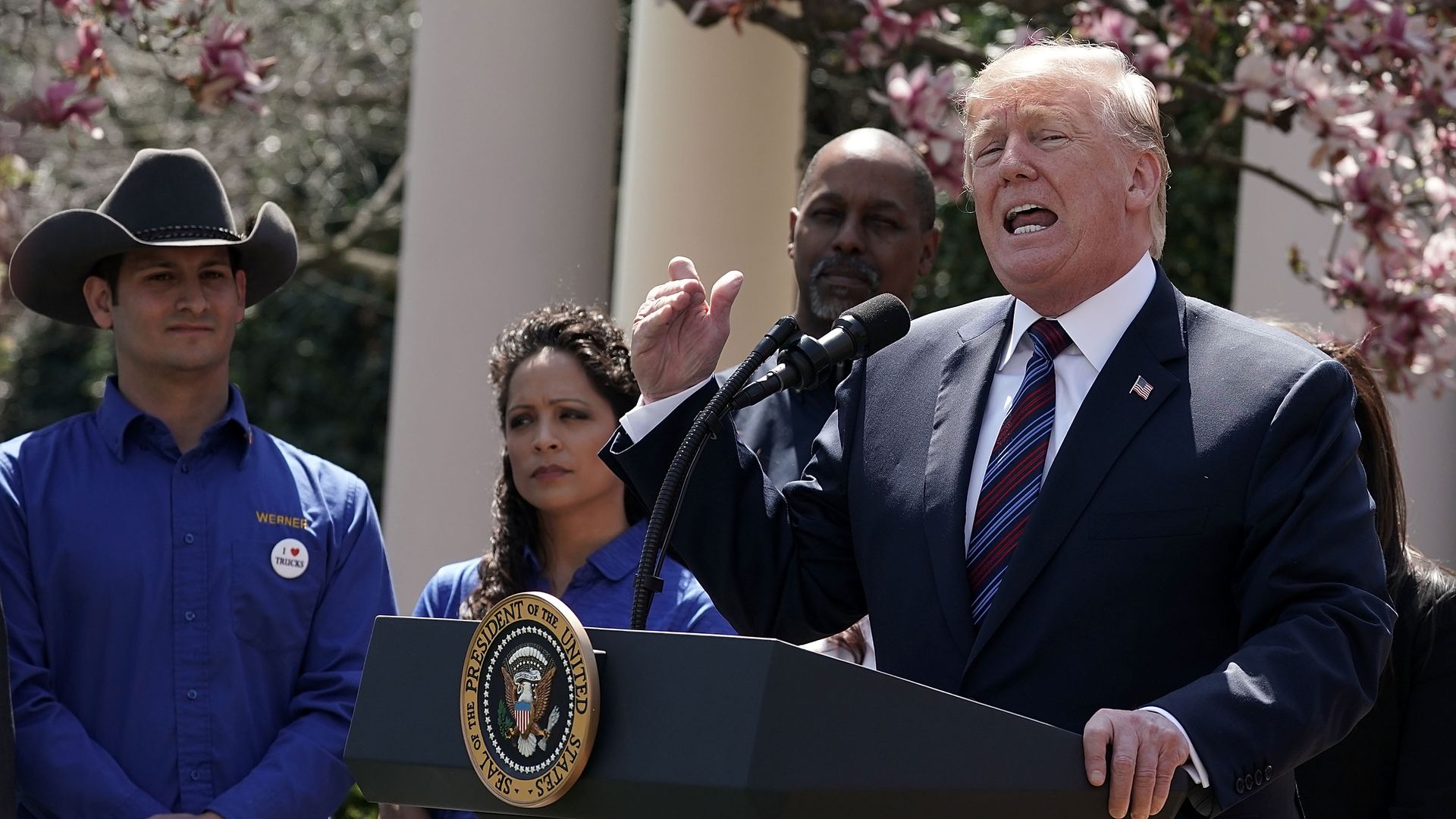 "A group of top business economists believes the major tax cuts President Trump pushed through Congress will give a significant boost to economic growth this year and next year. But they worry that by 2020, the country could be entering a new recession," AP economics writer Martin Crutsinger writes.
The big picture: Trump's recent tax cuts are providing a tangible boost to the economy in the short term, but economists fear the long-term effects from the cuts might trigger an economic recession.
The National Association for Business Economics says in its quarterly outlook that its panel of 45 economists "believe the positive effects from the Trump tax cuts will quickly fade after the first two years."
"Asked when the next recession might begin, two-thirds of the NABE economists saw one starting by the end of 2020, with 18% even more pessimistic, expecting the next downturn to begin by the end of 2019."
"The NABE economists are 'slightly less optimistic about the U.S. economy in 2018 than they were three months ago,' says NABE vice president Kevin Swift, chief economist at the American Chemistry Council."
"Part of the drop-off in optimism reflects growing worries about what Trump's get-tough approach on trade might do to U.S. growth prospects."
Wow! "Three-fourths of the NABE panel believes that current trade policies will have a negative impact on the economy."
P.S. Wall Street Journal lead story, "Global Growth Loses Steam: Shift dims outlook for stocks as some investors turn to safer assets such as bonds." (Subscription)
But, but, but: "Hardly anyone expects a recession any time soon."
Go deeper