Netflix lands spot as most valuable media company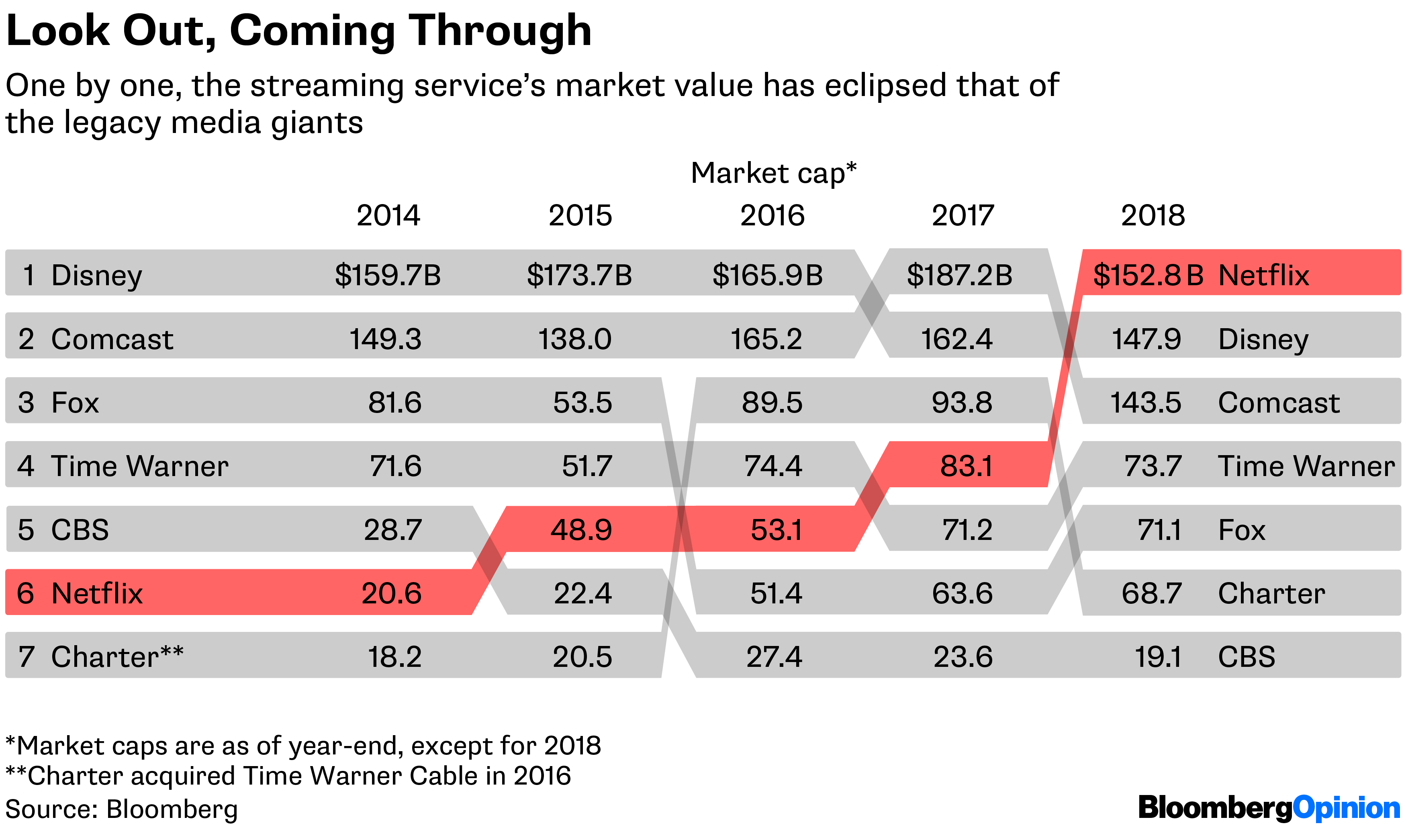 Netflix Inc. has "firmly established itself as the world's most valuable media company," deals columnist Tara Lachapelle writes for Bloomberg Opinion: "An 11-year-old app that charges $11 a month is worth more to investors than the legacy conglomerates that earn billions more from TV advertising, box-office hits and cable and internet packages."
Why this graphic matters: "Netflix leapfrogged at least one traditional media giant in market value each year since 2015, when it became twice the size of ... CBS."
Go deeper