Trump's lawyers: He's legally incapable of obstructing justice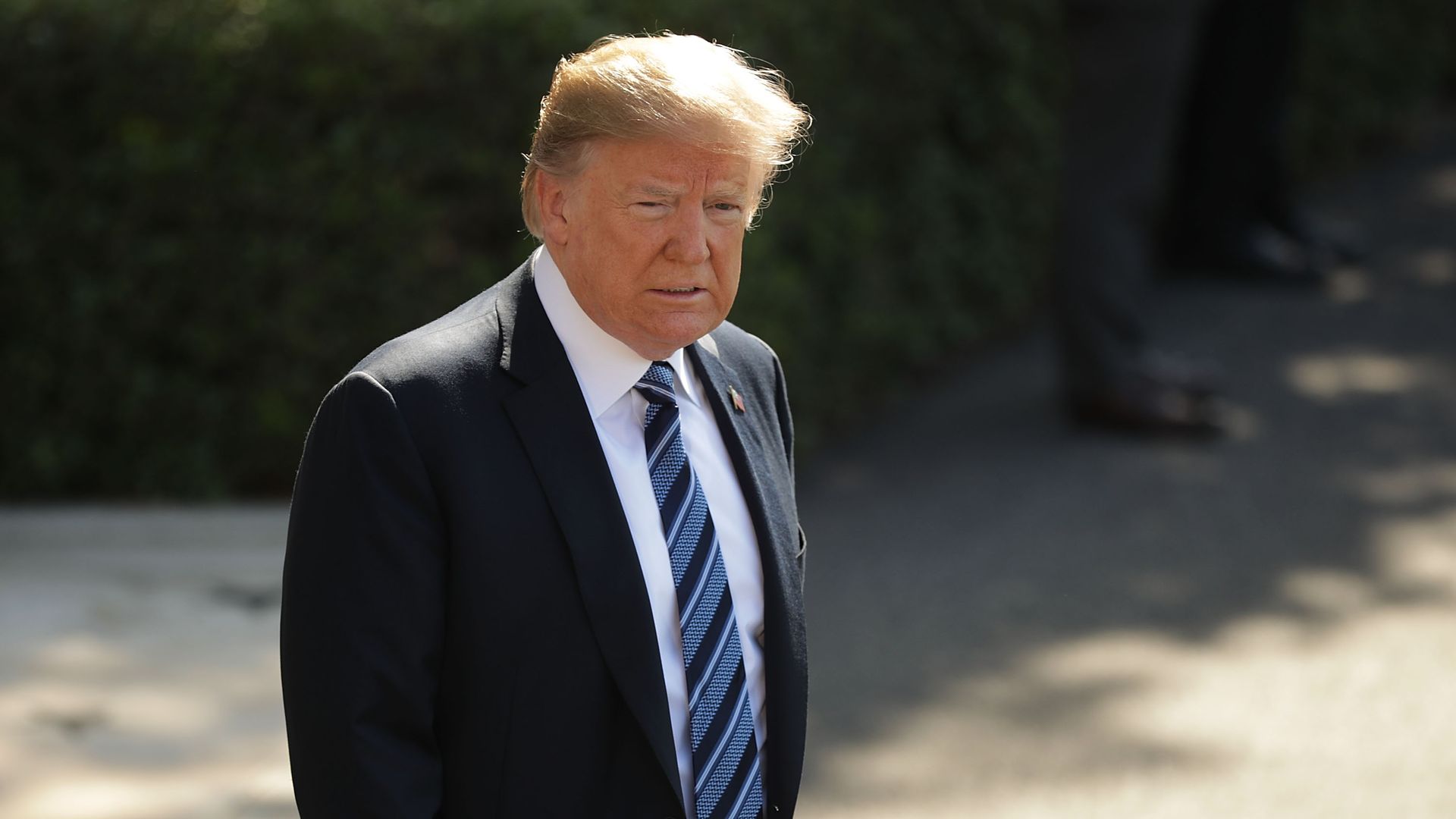 President Trump's legal team is making a bold new claim in a letter to Robert Mueller that says he can't obstruct the Russia investigation because his presidential authority is so broad that it makes obstruction impossible, the New York Times reports.
Why it matters: That claim would push the boundaries of executive power and probably set up a legal fight over whether he can be ordered to answer questions. The letter from the president's legal team claims that the Constitution gives Trump the power to, "if he wished, terminate the inquiry, or even exercise his power to pardon."
Yes, but: Trump's team is not claiming to be above the law: "Of course, the president of the United States is not above the law, but just as obvious and equally as true is the fact that the president should not be subjected to strained readings and forced applications of clearly irrelevant statutes," Trump's lawyers John Dowd and Jay Sekulow wrote in the letter.
One more thing: The lawyers added a significant admission — that Trump dictated the statement to the New York Times that said the 2016 Trump Tower meeting, in which Donald Trump Jr. and other advisers met with a Russian who was said to have dirt on Hillary Clinton, was "primarily" about adoption issues. Trump's lawyers said the statement was "short but accurate."
Go deeper: Read the annotated letter.
Go deeper