Trump announces North Korea summit is back on for June 12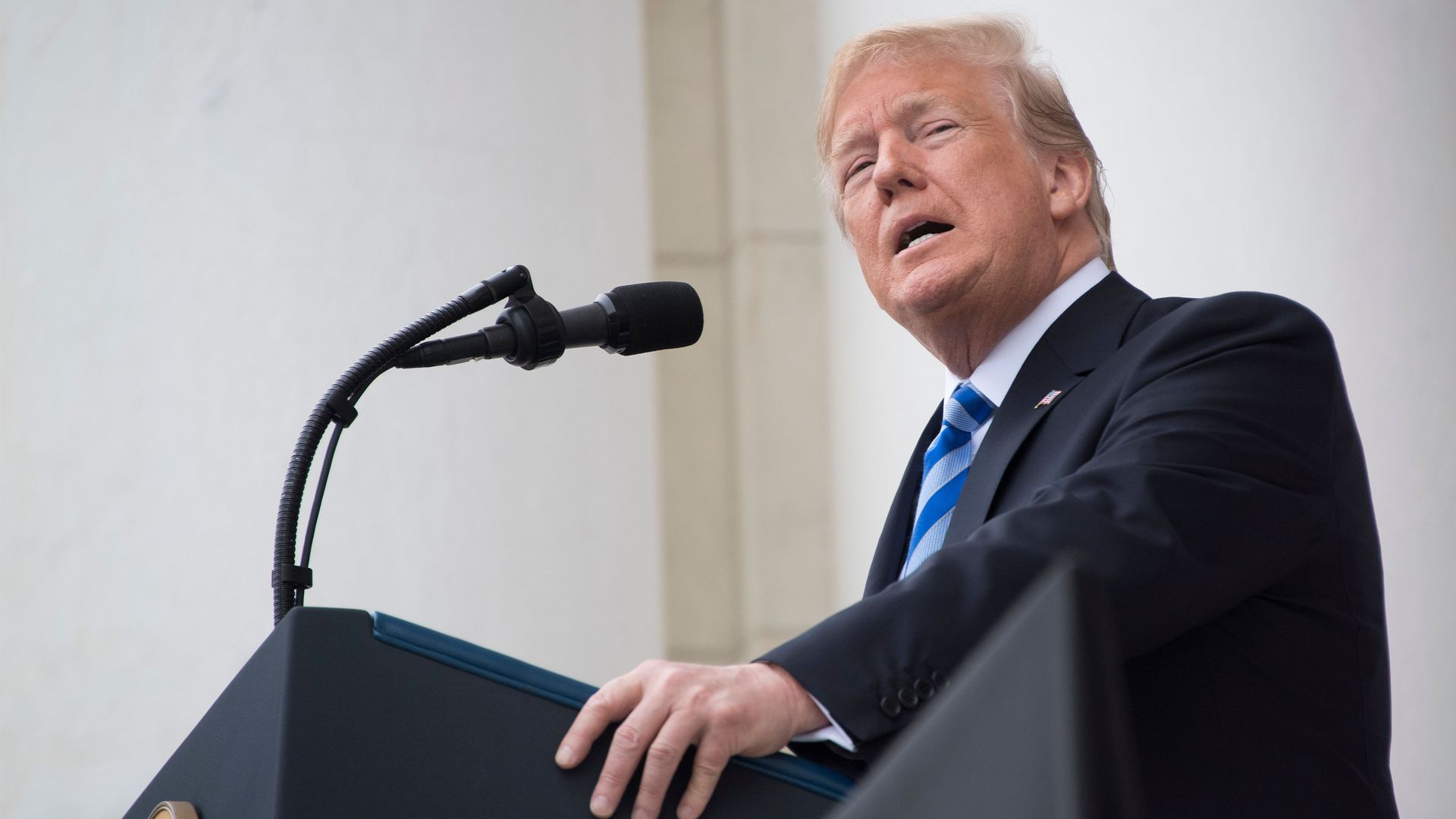 President Trump has announced that his summit with North Korea's Kim Jong-un will take place as originally scheduled, on June 12 in Singapore. The announcement follows a meeting with North Korean official Kim Yong-chol, who delivered a letter from Kim written in response to Trump's decision to call off the summit last week.
Between the lines: Trump said talks with North Korea would be "a process" and he's been telling the North Koreans to "take your time," tempering expectations for the kind of breakthrough he had previously said was achievable. He described the meeting as "getting to know you, plus." Trump also signaled a change of tone, saying: "I don't want to use the term maximum pressure any more." That kind of rhetoric had angered the North Koreans, but was the standard way members of the Trump administration described their approach.
Timeline of an on again, off again summit
March 8: South Korean officials arrive at the White House and tell Trump that Kim would like to meet. Trump immediately accepts.
May 10: Trump tweets that the summit "will take place in Singapore on June 12th."
May 15: North Korea threatens to cancel the summit, citing joint U.S.-South Korea military exercises and statements from National Security Adviser John Bolton.
May 23: North Korea makes a nuclear threat, calls Vice President Pence a "political dummy," and again threatens to cancel the summit.
May 24: Trump abruptly cancels the summit, but says he hopes he and Kim can meet in future. North Korea responds, saying the talks must take place.
June 1: Trump says the summit is back on.
Go deeper