Report: Stormy Daniels' lawyer asked Dems for help in fighting Trump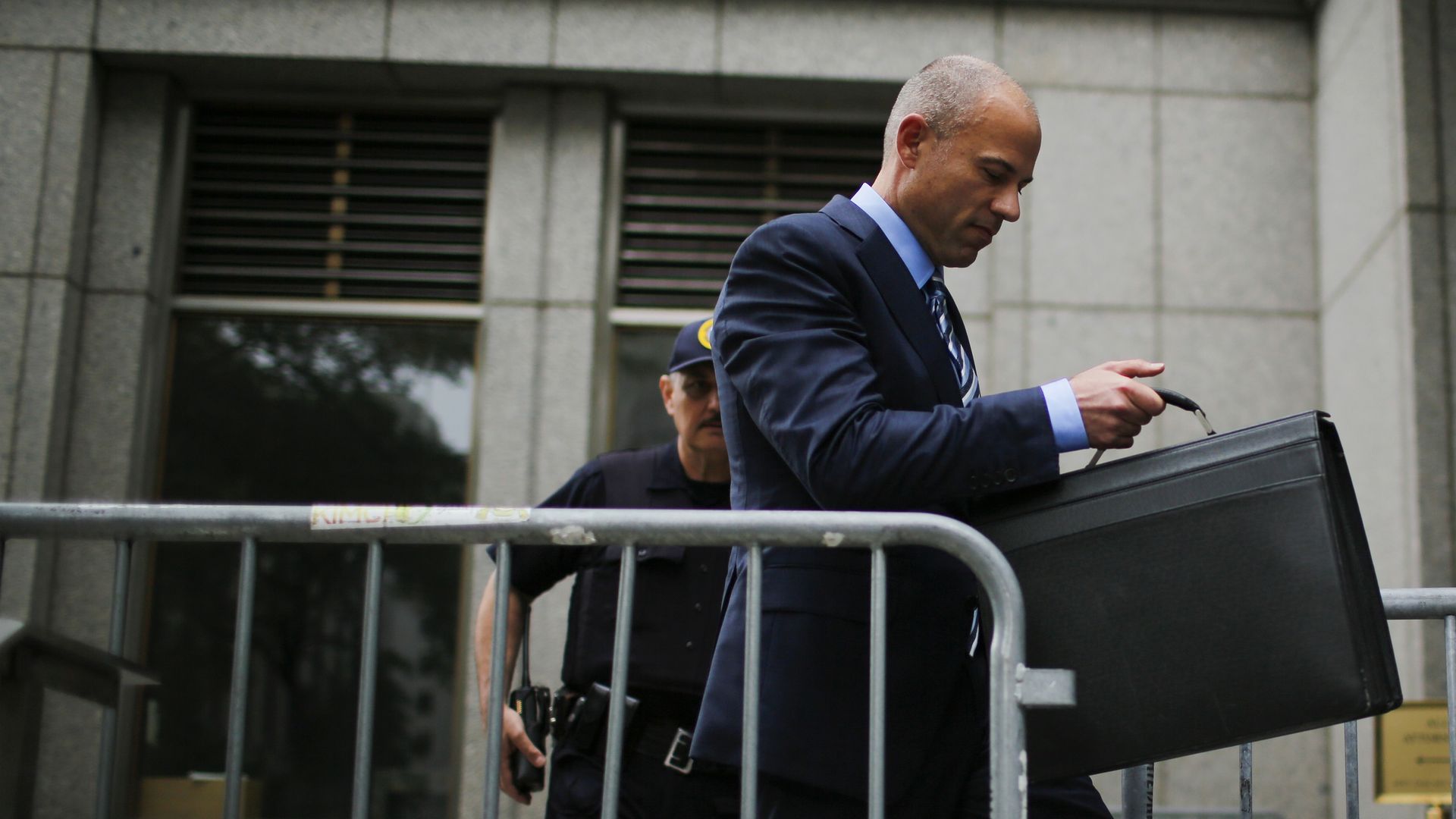 The lawyer for Stephanie Clifford (Stormy Daniels) reached out to well-established Democratic operatives for help in the porn star's legal battle against President Trump, the New York Times reports, although it does not appear that any money was given.
Why it matters: Daniels' allegation that Trump had a sexual affair with her years ago, and that his lawyer Michael Cohen paid her to stay silent about it, has become a major political issue. Her lawyer, Michael Avenatti, has a background working in Democratic politics. While Avenatti has claimed that he "will not allow this to be politicized," asking for help from political groups seems to indicate otherwise.
Go deeper