Roseanne said she wants to personally apologize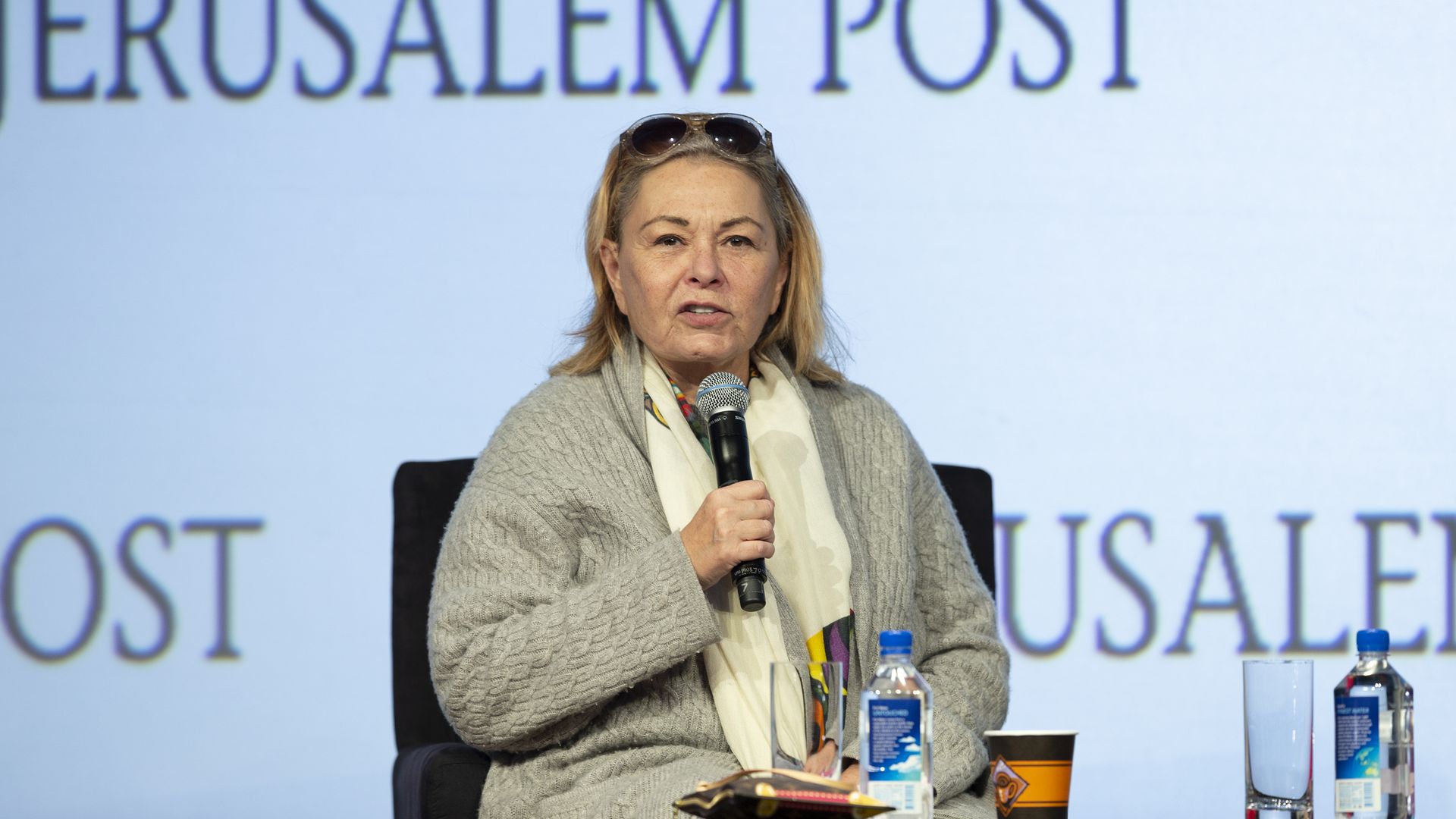 Three days after ABC cancelled 'Roseanne' and reruns were pulled from other networks, Roseanne Barr said in a now-deleted tweet that she wants to call Valerie Jarrett, George Soros and Michelle Wolf, all of whom she has blasted on Twitter, to apologize:
"Attempting to also get phone numbers for Jarrett, Michelle and GS to personally apologize to them tho I disagree with their politics. I was still wrong 2 dehumanize them-they r not my enemy, harboring hate & anger is my enemy. I can speak respectfully 2 those w whom I disagree."
The big picture: With her future earning potential on life support, Roseanne is pulling out all the stops — if she does indeed make the phone calls — to salvage goodwill with the public.
Go deeper: How social media crushed Roseanne for her racist tweet
Go deeper