Uber: Waymo's self-driving cars could use our network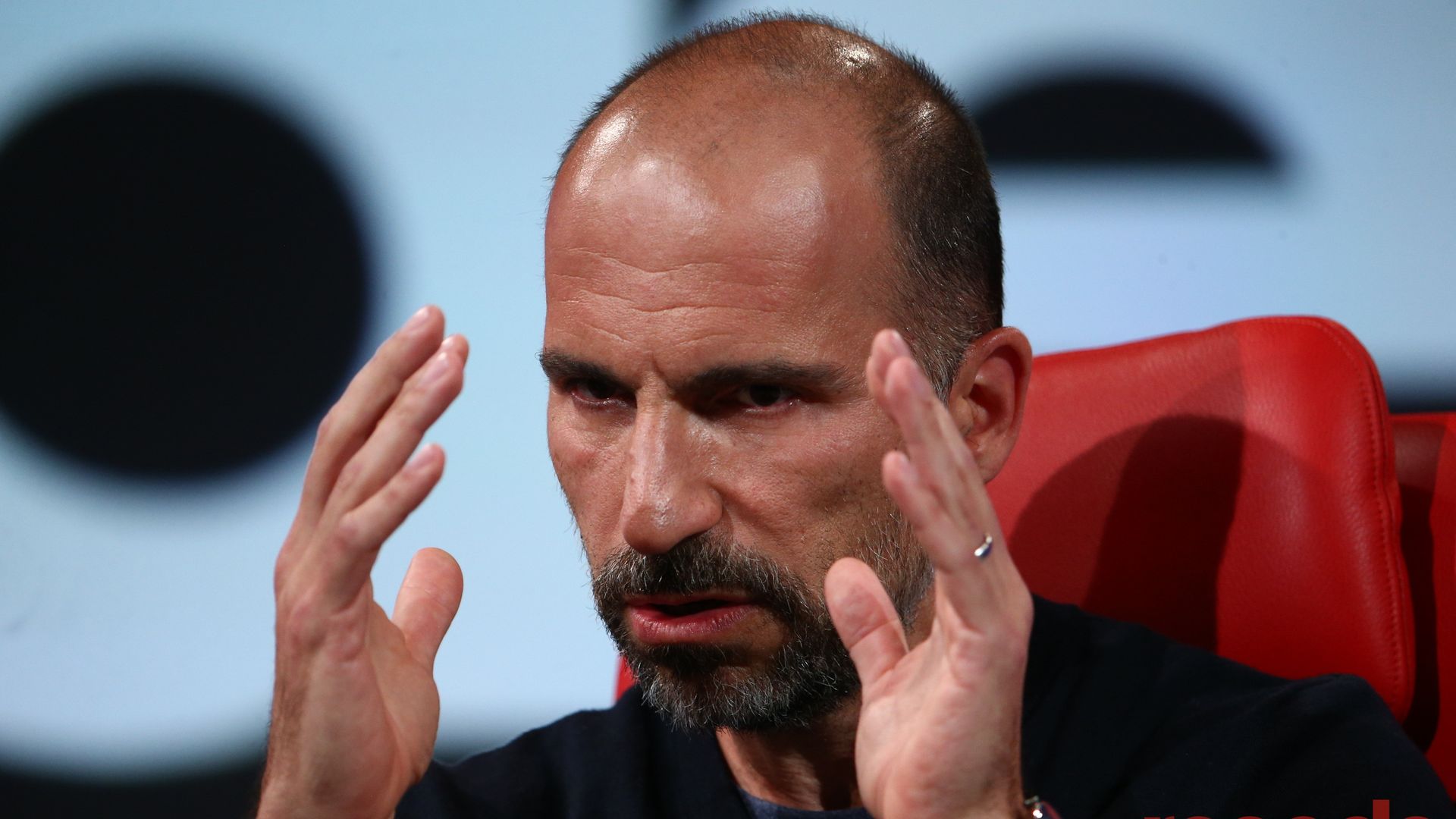 With the bitter legal fight over self-driving cars behind them, Uber and Waymo are now slowly but surely "having discussions" about bringing Waymo's autonomous vehicles onto the Uber network, according to Uber CEO Dara Khosrowshahi.
Speaking Wednesday at the Code Conference in Rancho Palos Verde, Calif., Khosrowshahi said his company's network "economics" are the main incentive he sees for Waymo to agree to a partnership.
Why it matters: Waymo and its corporate parent, Alphabet, now own equity in Uber, so despite their courtroom battle, both companies could be winners in a partnership.
On IPO plans: Khosrowshahi is aiming for the second half of 2019, though he still needs to hire a finance chief (and several other executives), he said.
On Travis Kalanick: Khosrowshahi said that he consults with the former Uber CEO "like I consult with the [rest of the] board" —meaning not a lot, but they do consult.
On ambitions: Echoing other recent comments about modeling Uber's strategy on Amazon's, Khosrowshahi touted his company's ambition to go beyond cars (and bikes) and become a hub for all things transportation — hoping to tie in city buses and even "possibly scooters" someday.
On drivers: "We are going to work on earnings and maximizing earnings as long as it doesn't fundamentally hurt the price of the product... We are also looking at benefits," Khosrowshahi said. He also argued that Uber is competing for drivers not so much with rivals like Lyft, but rather with other jobs the drivers might find in a tight employment market: "We have to compete against the economy for drivers."
Go deeper