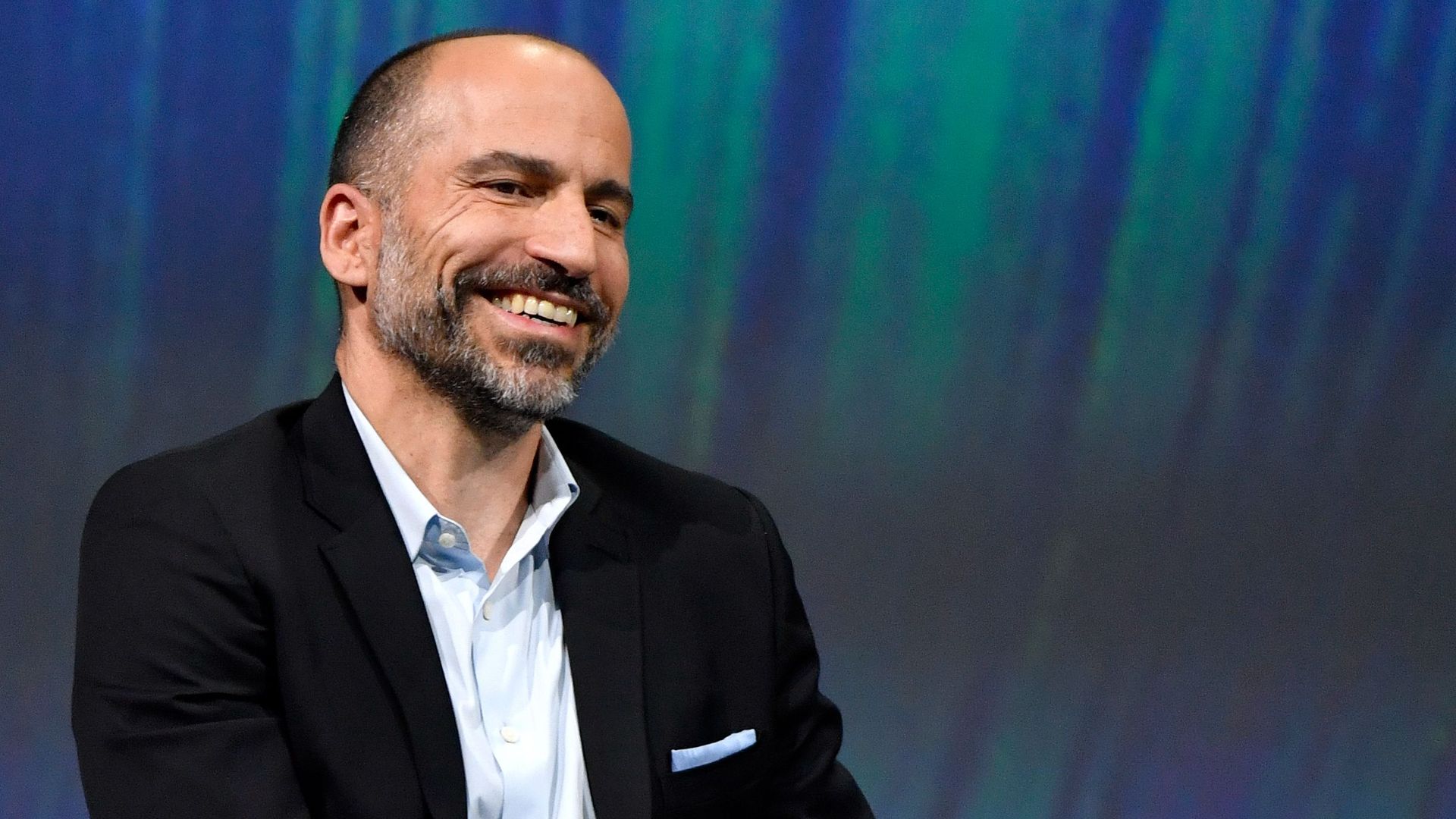 Two of the most eagerly watched startups in tech, Uber and Airbnb, both indicated yesterday that they may go public in 2019.
Why it matters: Private financing has way outpaced IPO fundraising in tech since the '90s, as shown by one of Kleiner Perkins partner Mary Meeker's slides.
But despite the rise of private billion-dollar "unicorns," and a growing concern that publicly traded companies sacrifice long-term vision for short-term concerns, IPOs remain the tech business's holy grail.
After all, IPOs can transmute the blood, sweat, and tears of startup labor into personal wealth and give VC firms the exits they need to help fund their next round of startup investments.
Airbnb CEO Brian Chesky said Tuesday that his company will be ready to go public next year, though whether it will do so has not yet been decided.
"I want to make sure it is a major benefit to the company if we do... It could happen," he said at Recode's 2018 Code Conference in Rancho Palos Verdes, Calif.
Uber CEO Dara Khosrowshahi expressed similar ambitions in a CNBC interview and on stage at Code, though he was less equivocal.
"2019. Second half," he said, adding, "I need a CFO though."
Interviewer Kara Swisher suggested he find the right woman for the job. "I don't know if it will be a woman or a man, but I am going to make damn sure I look at both," Khosrowshahi replied.
Meanwhile, two fairly recent IPO companies, Spotify and Stitch Fix, shared their lessons learned.
Spotify CEO Daniel Ek talked about being punished by Wall Street for only matching earnings expectations in its first public earnings report — even though it had given guidance just 10 days before the quarter's end.
Stitch Fix CEO Katrina Lake shared her experiences, expressing regret that expectations got so far ahead of the company, especially since its $1.5 billion valuation was far more than the $300 million valuation it had when it had last raised money.
Go deeper