Updated May 30, 2018 -

World
Trump's strategy on the Iran deal: force Iran to quit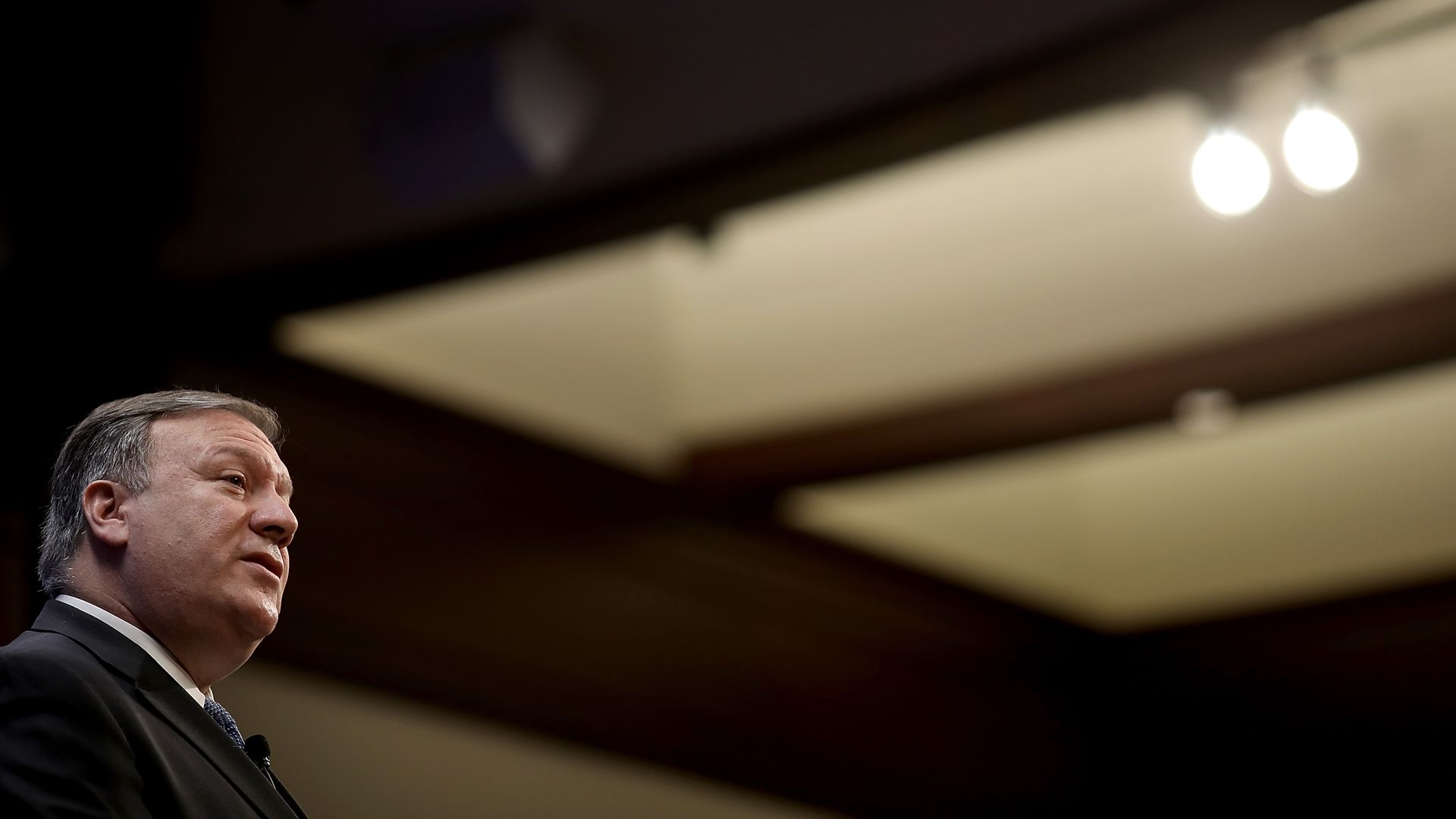 Since taking office, the Trump administration has been challenging Iran to break the terms of the nuclear deal by denying its full economic benefits and casting uncertainty over the reimposition of sanctions. Now that the U.S. has withdrawn unilaterally, Washington still appears to be counting on Iran's eventual withdrawal to apply a policy of maximum pressure on Tehran.
The big picture: Conversations with individuals familiar with administration thinking suggest that there's no real strategy for renegotiating the deal. Secretary of State Pompeo's recent "Plan B" was a political mission impossible that Iran — absent radical regime change — could never accept. And so far, the maximum pressure strategy has met with resentment from the United States' European and Asian allies.
It's telling that no Trump administration official has been named to lead the alleged renegotiation effort, as Wendy Sherman did under Obama. Talk of building a new coalition against Iran beyond Israel, Saudi Arabia, Bahrain and the UAE remains just talk.
What's next: With the U.S. focused on the possible June North Korea summit, Iran is decidedly on the back burner. The Trump administration has yet to fully specify how it will reimpose sanctions. Countries that import Iranian oil are unsure to what extent they will need to reduce purchases, especially in a tight market with rising prices. Interestingly, their deadline to trim imports by a "significant amount" is November 12, a week after the U.S. midterm elections could overturn GOP congressional control.
The bottom line: Iran, which has threatened to withdraw from the nuclear deal following U.S. action, should stick with the deal at least until November. Then it will be better able to gauge the Trump administration's power and the international community's willingness to continue to buy Iranian oil.
Barbara Slavin directs the Future of Iran Initiative at the Atlantic Council.
Go deeper