Snapchat CEO says Facebook copied its features, but not its values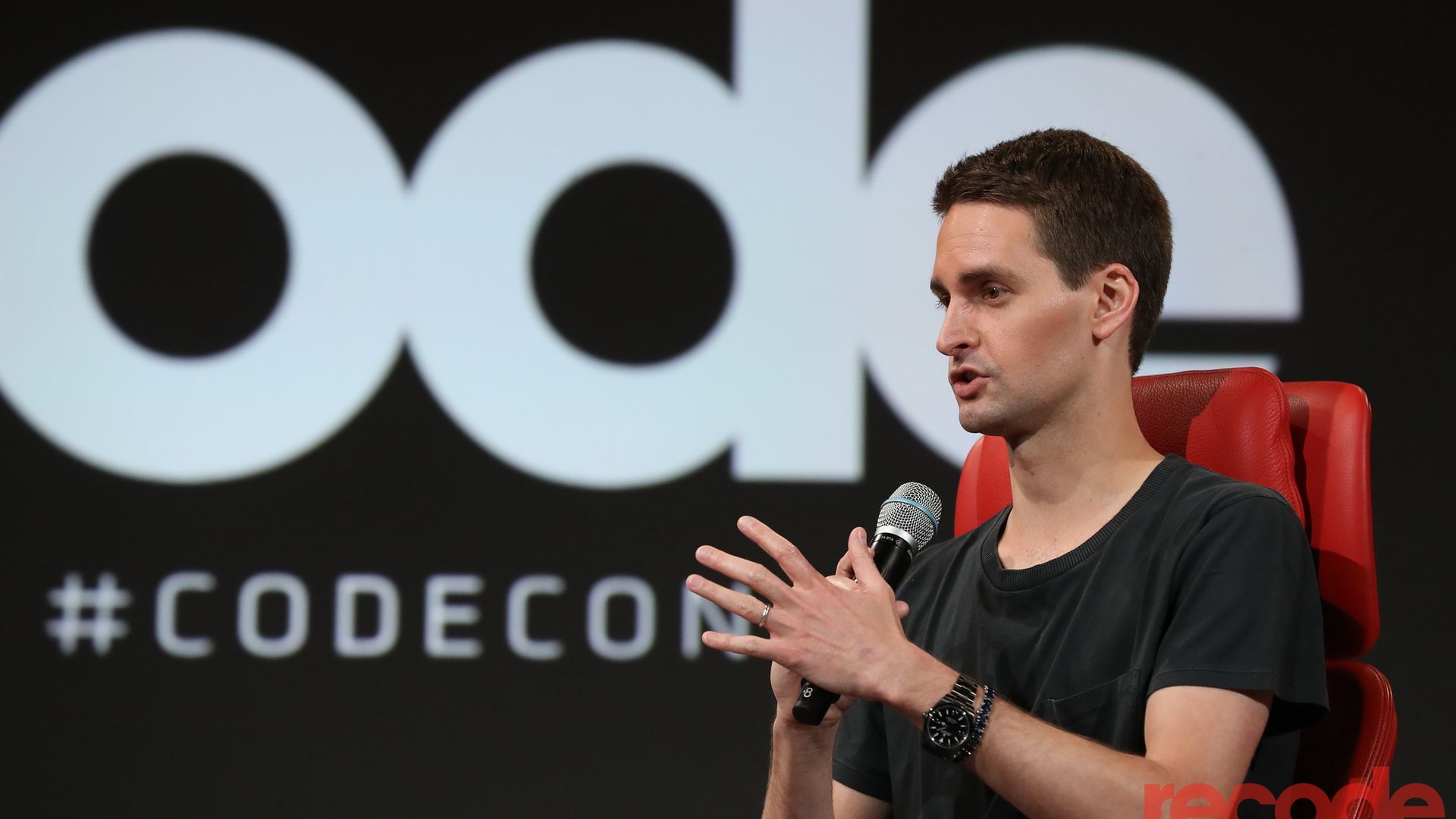 Snapchat's CEO, Evan Spiegel, told an industry crowd that he doesn't obsess over Facebook's habit of adapting his social network's ideas.
"I think it bothers my wife more than it bothers me," Spiegel said at the Code Conference Tuesday evening. "Fundamentally, it is important to understand that Snapchat is not just a bunch of features."
The context: Facebook has borrowed liberally from Snapchat's most successful features, including Stories, which are now popular across Facebook, Instagram and WhatsApp.
What he said: Spiegel stressed that Snapchat and Facebook are different, with Facebook focused on having people compete with friends for likes and attention.
Of Facebook, he said, "They've changed their products and I think they've changed their mission, but fundamentally they are having trouble changing the DNA of their company.... As time goes on I think it will become more and more clear that are values are hard to copy."
He described Snapchat as offering "this great alternative — building deeper relationships with people that you are close to.... There wasn't any Russian manipulation of Snapchat."
Referencing Snapchat's most famous feature — posts vanish after 24 hours — Spiegel quipped, "Maybe Facebook should copy Snapchat's data retention policies."
Go deeper