Russian journalist, reportedly killed, appears at news conference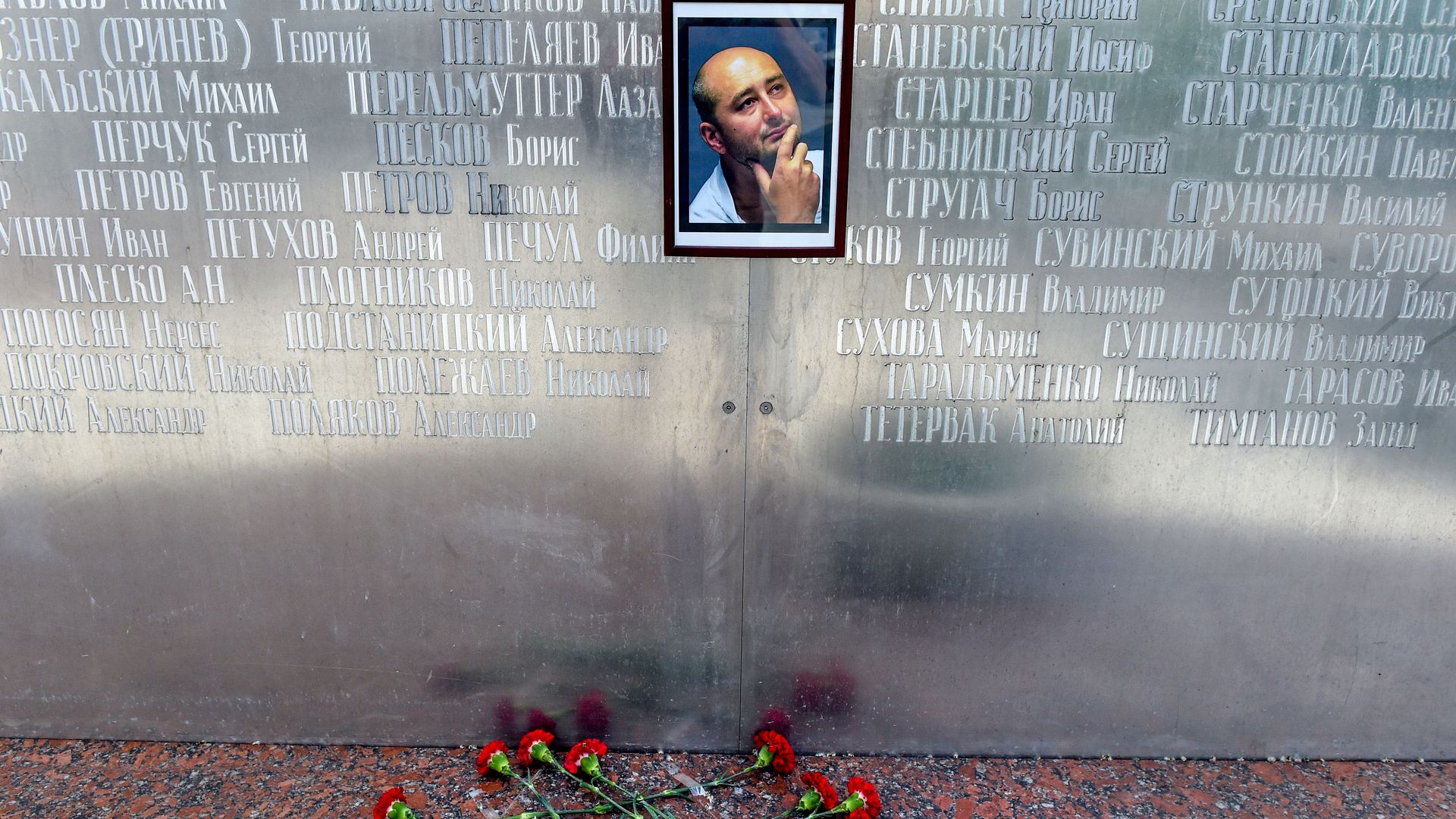 Arkady Babchenko, the prominent Russian journalist and Kremlin critic whose apparent assassination yesterday sparked an international outcry has appeared at a news conference today, the AP reports.
The backstory: Ukrainian authorities say the assassination reports were intended to "expose Russian agents," BBC's Joel Gunter reports. Per Meduza, Babchenko said at the news conference: "Special apologies to my wife. Olechka, I am sorry, but there were no options here. The operation took two months to prepare. I was told a month ago. As a result of the operation, one person has been captured, he is being held."
Go deeper